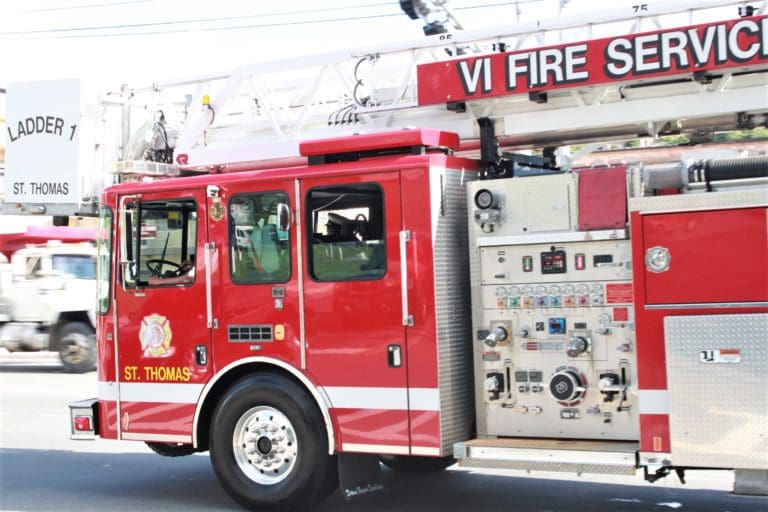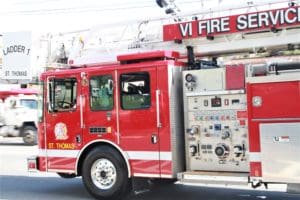 A two-story residence in Estate Strawberry on St. Croix was engulfed in flames early Tuesday afternoon and demolished.
The V.I. Fire Service responded to a call at 12:42 p.m. and arrived at the scene five minutes later, according to Deputy Fire Chief Paul Christian.
"When we got there the house was completely engulfed and while we were extinguishing it the top floor collapsed to the bottom floor," Christian said.
No one was in the building when they arrived but a person with burns did go to the hospital by private vehicle, Christian said. Tuesday evening, he said he did not know the current status of that victim.
Ten firefighters from four units and three stations fought the blaze, extinguishing it within half an hour, Christian said.
The fire caused some heat damage to a neighboring residence, melting an electric meter and a downspout. The V.I. Water and Power Authority replaced the meter.
The cause of the fire is under investigation, Christian said.