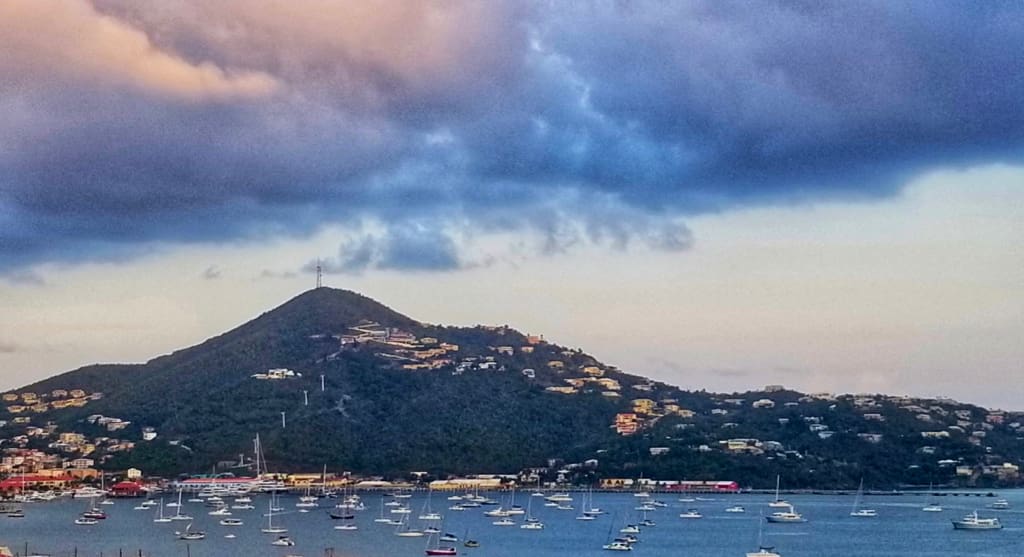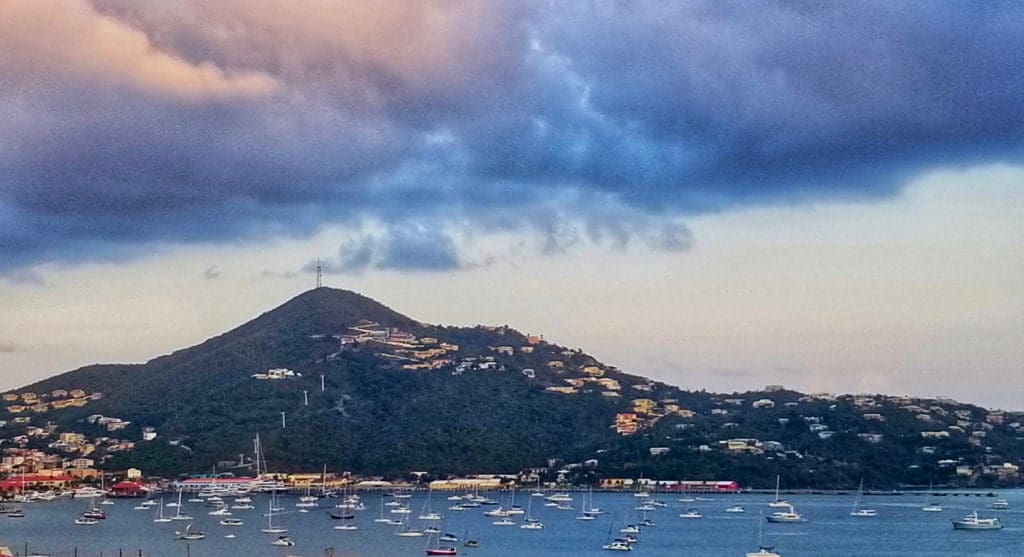 Due to the number of marine vessels coming into the territory, the Department of Planning and Natural Resources has increased capacity to make room for new arrivals by allowing additional anchoring in Magens Bay, Brewers Bay and Lindbergh Bay beaches around St. Thomas.
The vessels anchored in the three locations will be permitted to remain until April 30. All watercrafts seeking to anchor in the territory are now required to obtain a long-term anchoring permit from DPNR, under Gov. Albert Bryan Jr.'s third supplemental COVID-19 order.
In a message from Bryan on March 27, that can be viewed on DPNR's website, he welcomed the incoming boats during the pandemic, but expects them to follow mooring guidelines and other procedures, including the "shelter in place" order.
"I want to welcome you to our U.S. territory at this time of a great world pandemic crisis. Whether you have visited regularly in the past or if this is a first visit, we are pleased to be able to extend to you a safe haven under U.S. flag protection at this grave time," the governor wrote.
"Please also note that while we welcome you to continue to stay in the USVI for the duration of this crisis, you will need to follow the regulations of DPNR on continued mooring in approved bays. We also extend a welcome to you to consider staying in the USVI beyond the pandemic crisis and join the USVI marine family and economy," he continued.
But not everyone in the territory has seen the influx of boats as something to be welcomed with open arms.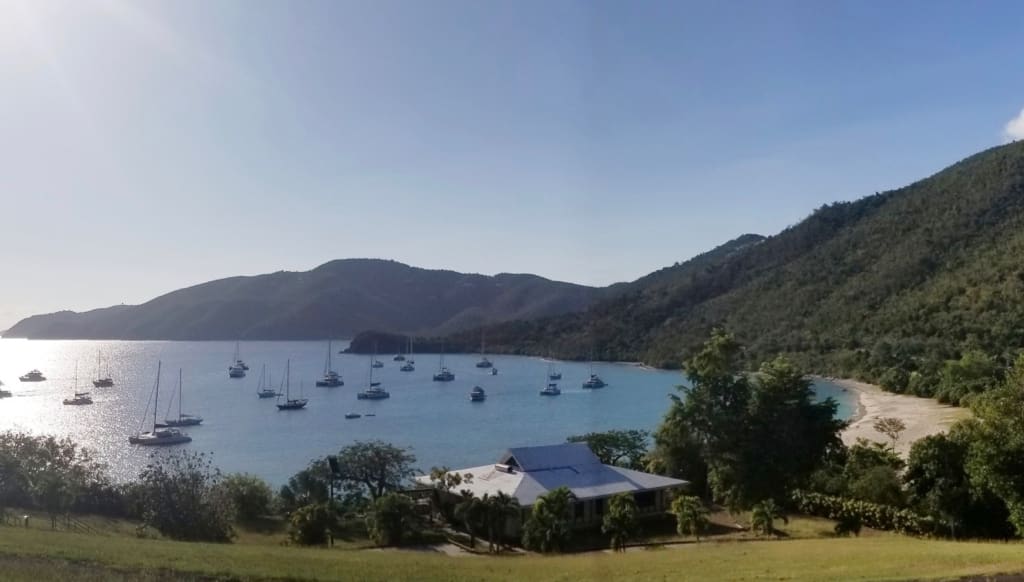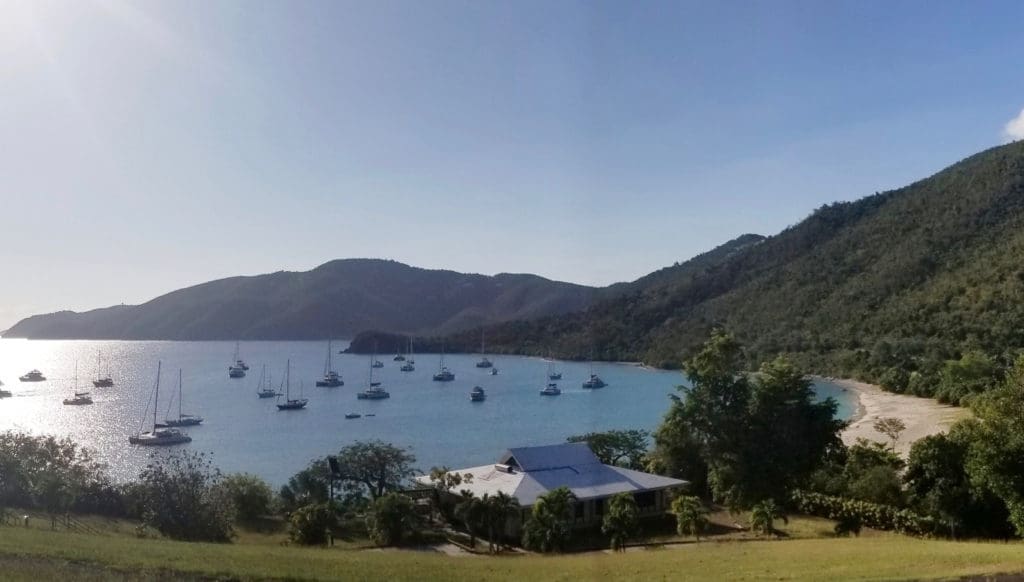 LaVerne Ragster, a retired professor of marine biology and President Emerita of the University of the Virgin Islands, said before the pandemic the most boats she had seen at Brewers Bay Beach was six. Now 20 vessels can easily be counted.
Ragster said she believes that Brewers Bay in particular is designated as a "special area" and recalled from that only a handful of boats were ever able to moor at that location "because that area is used for school research and trainings."
"It is certainly not meant to be a boat haven," said Ragster, whose sentiments reflect that of the many who have voiced their concerns through various Virgin Islands Facebook groups.
"What you can see in the photographs is totally unacceptable if you want it to stay clean because I don't know how many of those boats actually have holding tanks … some probably don't and they are supposed to leave and empty them if that's the case. But will they? And there is not enough mooring for all those boats, which means they are anchoring. And they can be anchoring on seagrass beds or patched coral that is out there," Ragster said.
Though Ragster's concerns are valid, the DPNR website says vessels that obtain the long-term anchoring permit will not be allowed to anchor in seagrass beds, coral, channels or fairways.
According to V.I. code, those on the vessels will not be allowed to discard waste of any kind into the shoreline areas or waters of the Virgin Islands. If a vessel does dump within a protected area they will be notified to clean up and remove the contaminants. If the vessel's owner or the person responsible for the violation fails to act, the department may arrange for cleanup and bill the owner. (25 V.I.C. § 408)
With the three additional locations to anchor, St. Thomas now has 19 locations for boats to ride out the pandemic. Four of those sites – Cowpet Bay, Honeymoon Bay, Hull Bay and Jersey Bay – are at capacity.
St. Croix has six locations for incoming vessels and St. John has four.