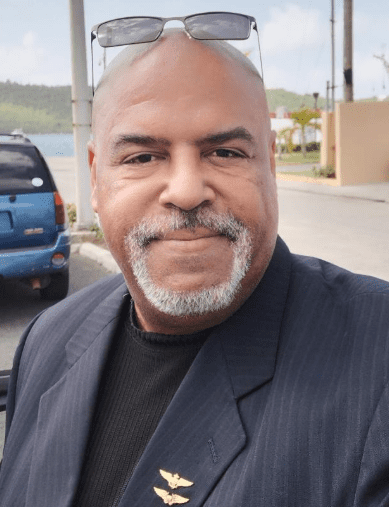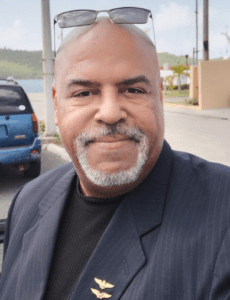 With COVID-19 garnering our near-complete attention, what is the next shoe to drop?  I wonder if the VI government is 'gaming' this out in order to be proactive with viable solutions and recommendations in conjunction with the private sector; or is government simply waiting and reacting to the next 'black swan' event.  Ever wonder if that cough you may have is from our persistent mold problems, or from the novel corona virus?  Hmmm… We do live in interesting times.
What do we know?  Well, we know that many small businesses are shuttered and many taxpayers are being told to shelter in place and mind our 'social distance.'  We also know that tourism, upon which our economy is based, is on the ropes with cruise lines and airlines reducing/halting schedules and traffic.  Further, we know that many companies are maxing out their credit lines, including suppliers stateside, heck, worldwide, that are the source for many of the supplies we rely upon for our very health and well-being which arrive in dry and refrigerated containers, on flat racks, or as breakbulk aboard cargo ships.  Even the local government has a cash flow problem, and the federal government is printing insane amounts of cash via the Federal Reserve, out of thin air.  The reasonable question to ask is: Who is really getting all that loot?
What are possible outcomes if this situation continues into the coming summer and hurricane season?
As a rough rule, supermarkets tend to order restocking foodstuffs 1 to 2 weeks in advance because the 'just in time' logistics system doesn't work for us on islands 2.5 days away from the east coast of the USA via cargo ship.  Are we paying attention to the store shelves, etc.?
Fuel supplies.  With the difficulties WAPA has been having as of late, will they be able to sustain their power generation systems given the impact COVID-19 is having on the logistics chain, coupled with the utility's continuing financial difficulties? Have we 'gamed' out how we are to function as a society if WAPA cannot generate power because they can't acquire or pay for fuel?
What are the ramifications and ripple effects throughout our local economy?  Even if you do have currency in the bank, or credit on a card, how can you access funds if there is no power?  What will merchants accept in exchange for goods and/or services? With our fractional reserve system of banking, it's a sure thing that the banks don't have the physical cash available as an alternative to electronic transfers.  Many may have heard of a 'bailout'… but do you know what a 'bail-in' is, and the laws behind a 'bail-in'?  Know this, the currency in the bank is not yours, you only have a 'claim' on the deposit made. How much cash is in your wallet?
Of course, there are secondary and tertiary effects to our economy.  What if WAPA is given priority on the supply of diesel, and suppose the rough burn rate is 150,000 gallons/week to run a plant? How does that affect other users of diesel… tractors trailers, ferries, cargo handling equipment, backup generators and other equipment dependent upon diesel?  We could have power for a week, but nothing will move.  Commerce would be crippled.  With tourism already at a nil ebb, the taxis are significantly idle. Hotels, restaurants, gift shops, etc. are also essentially idled.  All these entities have payrolls and taxpayers.
These possible, less than optimal, outcomes must be tough on tax revenues, and in turn government payrolls and services.  Riddle me this? What happens to law and order if the police can't be paid?
Tax refunds are already a victim, shot down by the governor in his recent 'backseat' statement, so those funds have been confiscated.  Remember folks, unlike the Feds, our government cannot 'print' money.  We can only tax and/or borrow, which in turn is passed on to we the people as a future bill coming due.  Can we pay it? Problem is, government, by its actions, in its self-preservation mode, is not mindful of the impact on "we the people."  Question is, are we noticing, paying attention, and learning from the official actions?  Are we, as individuals and families, 'gaming' out the possible outcomes for ourselves?
We are dependent on the logistics chain of cargo ships and aircraft that call upon our islands on a continuing weekly basis with food, fuel, mail, spending tourists and other supplies.  Are the suppliers on the mainland that fill the orders to be loaded aboard ship in good financial shape?  Given the COVID-19 induced slowdown, how is the credit health of the consignees here placing the orders?  At the end of the supply chain, what is the financial health of the end consumer (you) given all of the additional hardships brought about by official and work-related decisions made due to the COVID-19 pandemic?
So many questions and 'what ifs.'  Plan for the worst and hope for the best.  Where's your fishing pole?
Vince Danet of St. Thomas