Gov. Albert Bryan Jr. on Monday announced new restrictions to fight the spread of COVID-19, which the Department of Health on Sunday announced had more than doubled, from six confirmed cases to 17.
To discourage anyone from traveling to the territory, Bryan said that starting Wednesday hotels will not be allowed to accept new guests. He said emergency workers involved in fighting the virus and flight crews would be exempt from the restriction.
He also has suspended the section of the V.I. Code that restricts retirees from rejoining government. He said the Health Department could use some of those workers.
During the Monday news briefing, the governor emphasized the best thing residents could do is stay home unless something essential was required. All non-essential government workers are staying home now. All bars and non-essential businesses are ordered closed and restaurants can only take carryout orders.
"There will be no dining in," Bryan said.
He also warned about groups that tend to congregate and socialize around gas stations or outside convenient stores. He said the owners should make those groups disperse because if the business is found to be in violation, it would be the store owner who would be fined.
The governor also suspended a section of the code covering evictions so landlords could not evict tenants during the pandemic.
Ferry schedules and ridership were also looked at, according to Bryan, and it was found that ridership was down, and no further restrictions were necessary. Taxis and safaris are being limited to half their capacity.
The governor said none of the decisions "were taken lightly," but the motivation behind them was to "keep the community safe."
At the time of the governor's news conference, the United States had more than 42,000 confirmed cases of the virus and 508 deaths. There have been more than 16,000 deaths worldwide, according to the U.S. Centers for Disease Control.
Bryan said residents were free to move about as long as they did not bring themselves into proximity to other people. He also added a curfew was not called for because it might be counterproductive. He said when a curfew ended people might run out and gather in groups, erasing whatever benefits had come from the curfew.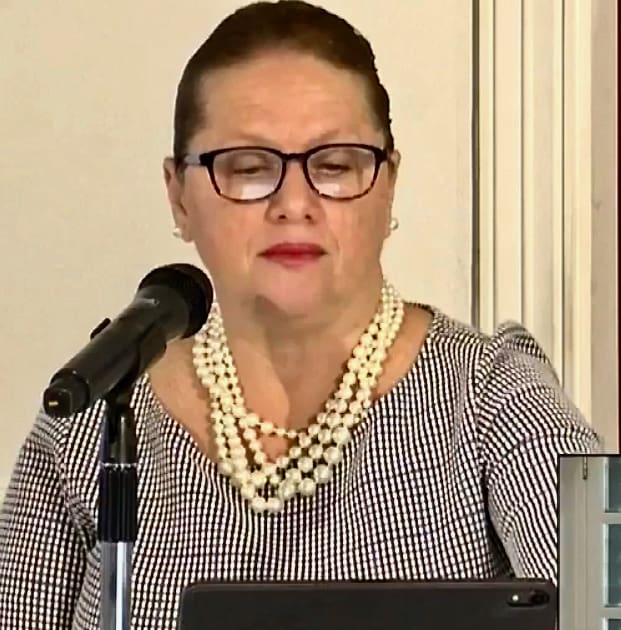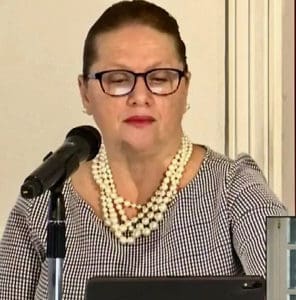 Health Commissioner Justa Encarnacion said the symptoms of the virus were fever, cough and shortness of breath. Health officials have asked residents experiencing these symptoms and who have either recently traveled or been exposed to someone who has the virus have to call 340-776-1519. Encarnacion added that anyone who has returned from traveling should self-quarantine for 14 days.
Labor Commissioner Gary Molloy told reporters, all of whom were attending remotely, that so far, no funds had been set aside for new unemployment programs. Workers laid off from their jobs should apply for regular benefits. He said the applications could be found online and filled out but had to be dropped off at district Labor Department offices. He said lines should not form at the offices and social distancing must be maintained.
As to how programs would be maintained during the pandemic, Molloy said, "The situation is fluid."
During the time of the news conference, Republicans and Democrats in Washington D.C. could not agree on an economic package addressing the crisis.
The press conference was broadcast on Facebook and reporters were able to call in questions.
"We don't have any idea how long before we come out on the other side of this crisis," Bryan said.