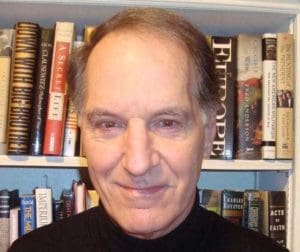 A strange coincidence. On March 4, the Source carried an article in which VITEMA Director Daryl Jaschen announced an active shooter drill on March 19. Just two weeks earlier, the PBS NewsHour had done a long piece on the growing concerns about the negative impact of these drills on schoolchildren.
In announcing the drill, the VITEMA director said, "We are going to treat this as a real time event." During the PBS interview, the head of the nation's largest teacher's union said treating these drills as a "real time event" was exactly the problem. Her point: large numbers of children, not to mention their teachers, were being traumatized by these drills and that kids who had already experienced trauma were particularly affected. A dramatic example: the parent of a five-year-old took his son to a football game. After the game, there were fireworks, and hearing the crackling sounds, the little boy cried "active shooter" and started weeping.
Jaschen, in describing "Operation Extra Credit," said "Simulating a real event is necessary to polish our emergency plans – by running hypothetical scenarios, we can test what works and what doesn't and adjust accordingly before the real event occurs."
But is it really necessary?
Some basics. First, this is not a simple issue, and, as someone said several centuries ago, "A little knowledge is a dangerous thing." I was thinking of myself when "a little knowledge" first popped into my mind; but it didn't take a great deal of in-depth research to conclude that it applies to a lot of people who are also planning and executing these "active shooter drills" and "lockdowns." There is a fair amount of data indicating that these drills are both ineffective and also cause psychological damage.
Second, if a little knowledge is better than none, on this issue, that knowledge indicates there are better approaches. Those better approaches should be guided by the most basic principle: First, do no harm. There is an implicit assumption in launching these drills that kids think like adults, and that they will experience these events in the same way as an adult. They don't, and they won't, as the five-year-old at the football game demonstrated. There is increasing evidence that the harm done to children via these drills is more substantial and longer lasting than anyone thought. This is especially true for those kids who have had some other "adverse childhood experience."
Third, and this seems to be where the Virgin Islands comes in, conducting these kinds of drills seems to be part of a pattern where a jurisdiction does something simply because everybody else is doing it. At least until the costs – dollar, emotional and social – start being tallied up and the rethinking and backlash begin. A historic example and comparison which has been brought up, mostly by old people, is the school nuclear attack drills. These were the old "duck and cover" exercises, to which some not-too-clever kids soon added, "and kiss your ass goodbye." In reality, there is no comparison. Nobody dropped a small nuke in the classroom. Just as nobody started a fire when you did a fire drill. This is different.
Lastly, Jaschen said that these drills were to plan "before the real event occurs." But it is a near certainty that the "real event" is never going to occur. Despite widespread media coverage, school shootings are extremely rare, especially for non-white schools. In the past 20 years, there have been a total of 150 school shooting deaths in the United States, virtually all in white schools. Abuse and casual violence, car accidents or even a cruel teacher are much more important negatives in kids' lives than these one in many millions occurrences.
None of this is to say schools shouldn't prepare for emergencies of this kind. It is to say it is difficult – if not impossible – to provide evidence to support this kind of drill, even before considering the downsides. How do you prove that something you did prevented something that never happened or that rarely happens anywhere?
There is, however, increasing evidence these drills do more harm than was previously thought. A useful approach: "Don't be scared. Be prepared." Or, even more to the point about drills like "Operation Extra Credit," as Erika Chrsistakis said in a seminal article on the subject "It's hard to avoid the sense that we are preparing a generation for a kind of failure that may not be captured in actuarial statistics. Our children may be relatively safe, but childhood itself is imperiled."
There is more than a week left to rethink this exercise.