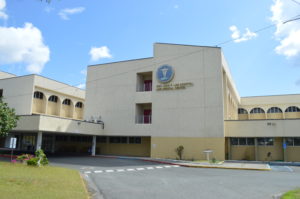 On or about March 1, three different WhatsApp messages began to circulate stating that there was a patient at the Gov. Juan F. Luis Hospital and Medical Center with coronavirus.
The good news is that these messages are false. There are no confirmed cases of coronavirus in the U.S. Virgin Islands, on the island of St. Croix or at the Governor Juan F. Luis Hospital and Medical Center.
In conjunction with the Department of Health, JFL reminds the public to follow Centers for Disease Control (CDC) recommendations to prevent any infection of a respiratory virus, which include:
Wash hands often with soap and water for at least 20 seconds.
Avoid touching eyes, nose and mouth with unwashed hands.
Avoid close contact with people who are sick.
Stay home when sick.
Cough or sneeze into an elbow or use a tissue and place immediately in the trash.
Clean and disinfect frequently touched objects and surfaces.