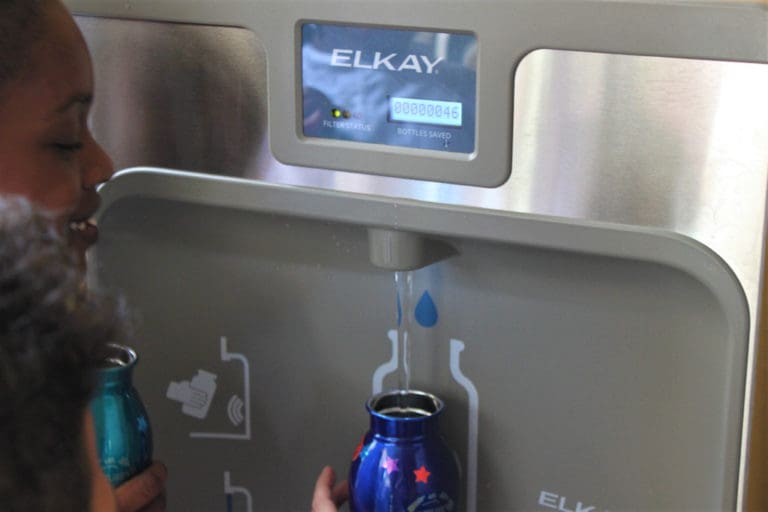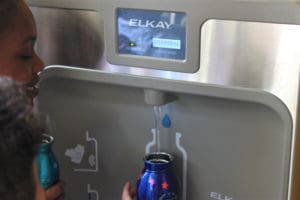 All Saints Cathedral School is the first in the territory to be given a water refill station along with a personal reusable water bottle for every student, a project that has been in the making for over two years.
Kitty Edwards, education and outreach coordinator for the Department of Planning and Natural Resources' Coastal Zone Management Division, was at the school Friday to celebrate the installation of the system. Edwards has a passion for waste reduction and environmental preservation and spearheaded the project, which aims to put a water refill station in every school in the territory and reusable bottles in the hands of every student.
Edwards said she was inspired years ago by Lockhart Elementary School's former Assistant Principal Juelis Christian-Hodge, who told her she was frustrated that students were encouraged to bring single-use plastic water bottles because there was no potable water on campus.
Over a glass of wine, Edwards said, "I'll do it. I'll bring water stations to every school," and set out an endeavor that she never realized would be as difficult or as time consuming as it had become.
To install the water refill stations (which cost more than $1,000 each) in every public school, Edwards realized she was going to need some help. V.I. Clean Coasts, a campaign within DPNR that seeks to reduce single-use plastics, along with My Brother's Workshop teamed up.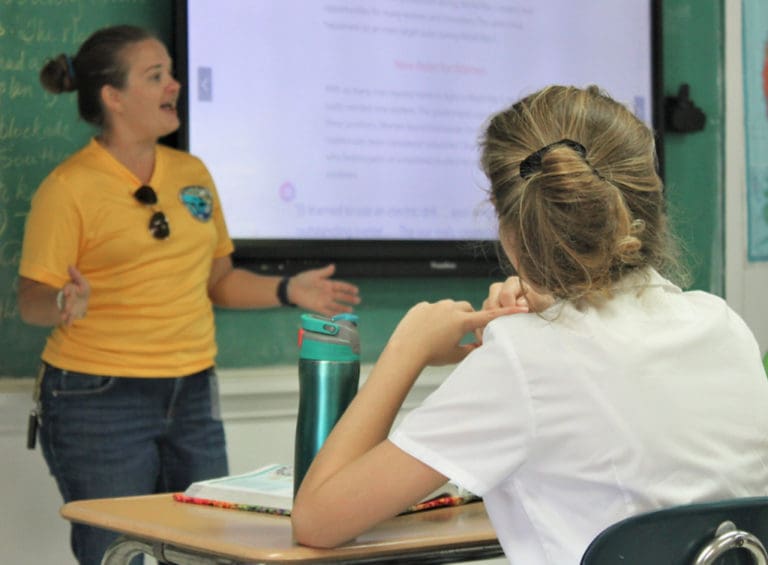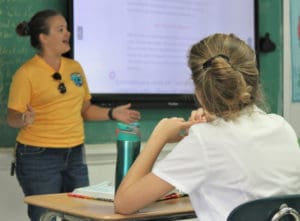 Once the two joined forces there was a long process that had to be undertaken. Edwards said this involved a memorandum of understanding with the Department of Education, paperwork and procuring grants from DPNR.
Having just signed the memorandum of understanding with the Department of Education on Thursday, Edwards said on March 6 both Addelita Cancryn Junior High School and Lockhart Elementary will be the first public schools on St. Thomas to receive the new water refill stations. Eulalie Rivera Elementary School on St. Croix will be next.
In addition to the high-end water stations, which have a meter that counts how many plastic bottles have been saved by using the refill station, Edwards also goes to each classroom and conducts a decorating party.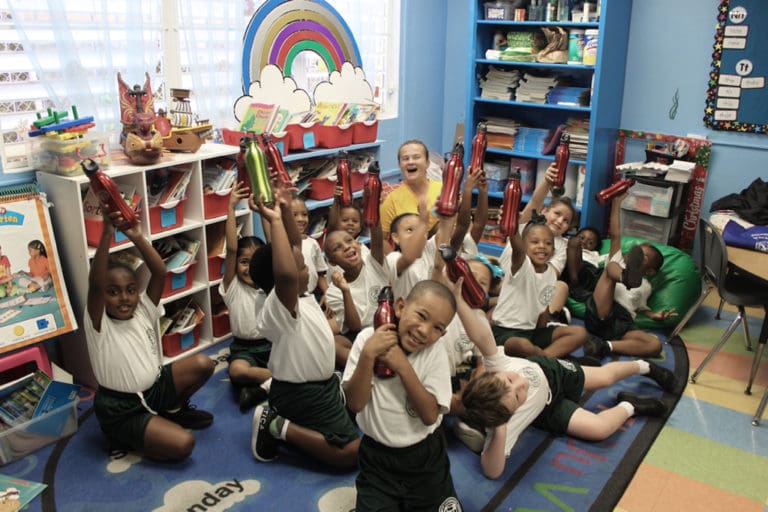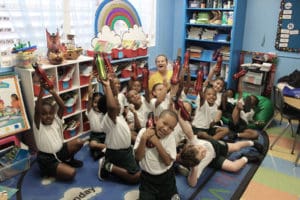 "Today you guys are all helping me protect the environment by using these water bottles, which are going to be given to you as a present and can be used in place of all the single-use water bottles which add to our landfills," Edwards said.
During this party students are able to choose between four colored stainless-steel water bottles, either in green, blue, red or aquamarine. Then she provided a Sharpie pen so students can write their names on the bottles, along with a box of stickers. Each student got to choose two stickers to decorate their new water bottles.
Edwards said this gives students a pride in ownership. During her opening comments to each class Edwards shares with students how her own water bottle, which she has had for eight years, is also covered with stickers that mean something to her.
"For me to be here today, giving bottles to the first school, is just such a relief and so rewarding," Edwards said.
Not even a quarter of the way through the All Saints classrooms Edwards planned to visit that day, the water refill station had already been used 47 times – meaning 47 fewer single-use plastic bottles had already been saved from being dumped in the territory's landfill.