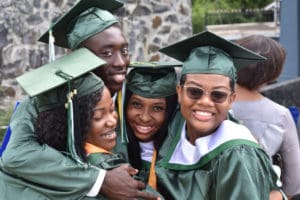 The Virgin Islands Water and Power Authority (WAPA) has announced the 2020 Alva C. McFarlane Scholarship Program, which will provide financial support for students pursuing a bachelor's degree or an associates / technical degree.
For the successful applicant pursuing a bachelor's degree, up to $60,000 will be provided. Graduating seniors are eligible as are freshmen or sophomore students presently enrolled in or planning to enroll in an accredited engineering program.
Scholarship support up to $20,000 will be provided for the applicant seeking an associate's degree in electrical engineering technology, electronics engineering or in a technical field related to WAPA's operations.
The scholarship award, a long-standing practice of the Virgin Islands Water and Power Authority, promotes advanced education and technical training for the benefit of both the recipient and the authority.  It also allows WAPA to supplement its work force with a cadre of well-trained employees.
Funds will be granted in the form of a non-interest-bearing loan. Recipients are expected to repay the scholarship / loan by returning to WAPA as employees for a minimum of one year for each year the scholarship funds are distributed. Two students from the St. Thomas – St. John District and two students from the St. Croix District will be awarded either a $60,000 scholarship or a $20,000 scholarship. Recipients may apply the scholarship towards school-related expenses such as tuition and associated fees, room and board, books, supplies and transportation. One of each type of scholarship will be available in each district.
The scholarship program is named for Alva C. McFarlane, a deceased governing board member and technical education advocate.
Applications are available at WAPA's website: www.viwapa.vi. Click on 'Discover WAPA' and select 'Educational Opportunities.'
All inquiries may be directed to the authority's Human Resources Department at [email protected]. Completed applications must be filed on line with the authority no later than March 31, 2020.