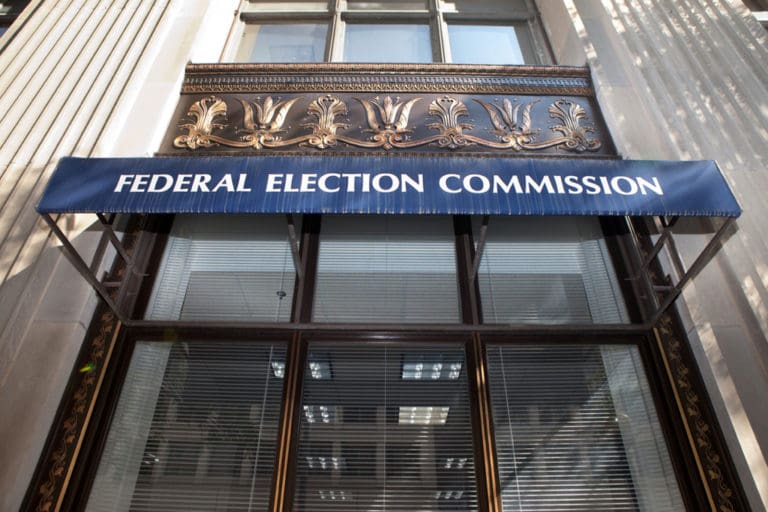 The sentencing of the V.I. Republican Party's former treasurer to a year in prison probably won't stop the turmoil that has rocked the local party establishment the last several years.
A federal judge last week sentenced Scott Mackenzie, who was once the V.I. Republican Party's treasurer, to 12 months and a day in prison for making false statements to the Federal Election Commission.
Brett Kappel, a campaign finance lawyer at the Akerman law firm, told the Source this weekend, "Mackenzie's conviction calls into question the accuracy of all of the FEC reports he prepared for his clients over at least the last decade."
And Mackenzie prepared a few for the party organization in the territory.
There still lingers a complaint filed by three members of the Republican State Party Committee – Gordon Ackley, Antoinette Hecht and Tod Hecht – concerning the rules for the 2020 election filed by Chairman John Canegata.
The complaint alleges that the V.I. Republican Party is "100 percent pro-Trump" and that the rules could prevent Trump from getting the Virgin Islands delegates at the Republican Convention. It also alleges the rules filing was "not in full true," the rules eliminate secret balloting and would disenfranchise some Republican voters.
The Republican National Committee called the allegations "serious" and demanded that Canegata respond to them by Jan. 31.
Canegata did not respond to an email request from the Source and a phone message requesting comments on the sentencing and the allegations.
Kappel told the Source, "A year and a day means that he'll be eligible for a good behavior reduction in his sentence and could be out of prison in less than six months. Still, it's a historic campaign finance prosecution – the first time that I am aware of that a professional FEC accountant has been sent to prison for filing false reports with the FEC. If the Justice Department was seeking to send a message to others tempted to get into the scam PAC game that message came through loud and clear. These are not victimless crimes and people will go to prison for them."
Mackenzie serving as treasurer of Virgin Island party was just part of what he was involved in. He was treasurer of more than 50 federal political action committees. The problem was that many of these committees said they were raising money for political or social causes, but much of the money raised went to those running the operations.
Some local Republicans, including those against the Trump nomination, raised concerns about Mackenzie's actions five years ago.
After being sentenced, Mackenzie told the Center for Public Integrity, "I just want to fade away."