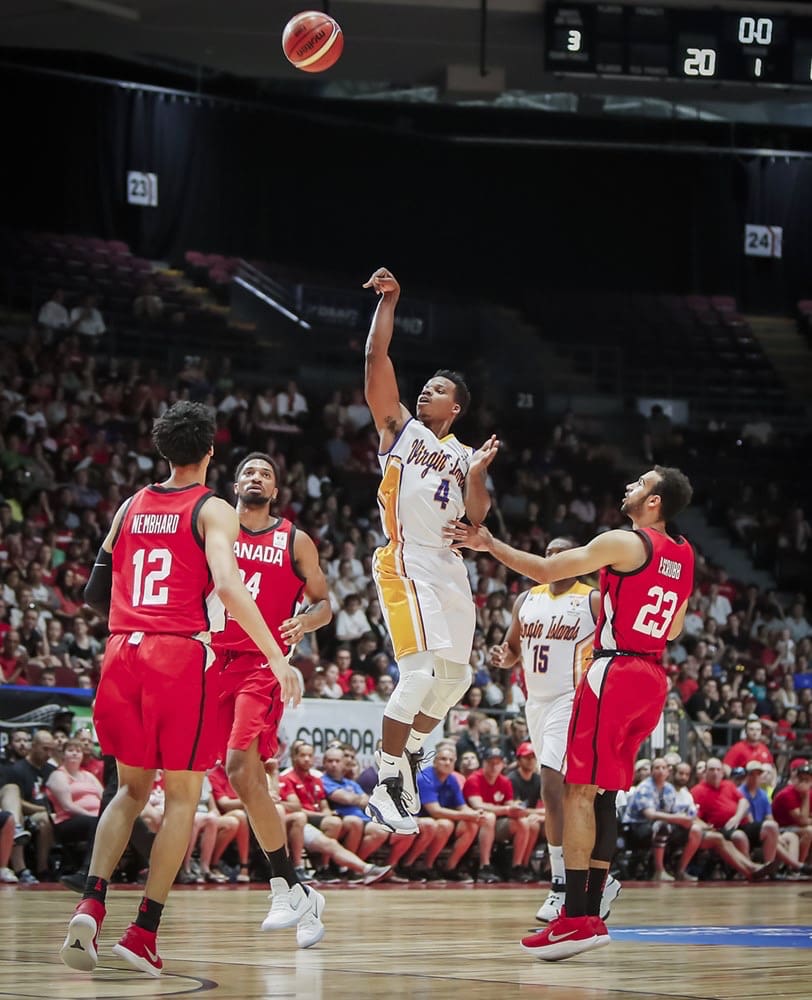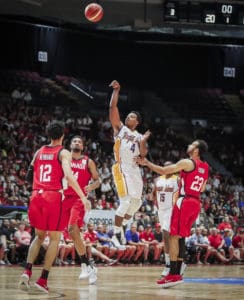 Qualifying for the 2021 FIBA America Cup will begin on Friday, Feb. 21, and the U.S. Virgin Islands squad will begin the road to build on their highest ever FIBA AmeriCup finish ever – fourth, in the 2017 AmeriCup.
The Virgin Islands have been placed in Group C of the qualifying rounds alongside Canada, Dominican Republic and Cuba.
The USVI, ranked 50th in the latest FIBA rankings, will face Cuba, ranked 64th, on the road on Friday before a rematch Monday, Feb. 24, at 7 p.m. at the UVI Sports and Fitness Center.
The second window for games is scheduled for Nov. 26 when the USVI faces the 19th ranked Dominican Republic in the U.S. Virgin Islands before hosting Canada, ranked 21st on Nov. 29. The final window will take place a full year from now as the USVI travels to the Dominican Republic for a Feb. 19 game, before facing Canada on the road on Feb. 22, 2021.
After round-robin play is complete, the top three teams from the group will qualify for the 2021 AmeriCup that will take place in August 2021.
The other groups are:
Group A: Argentina, Chile, Columbia and Venezuela
Group B: Brazil, Panama, Paraguay and Uruguay
Group D: Puerto Rico, Mexico, Bahamas and United States
The FIBA AmeriCup takes place every four years between countries in the Caribbean, North America, South America and Central America.