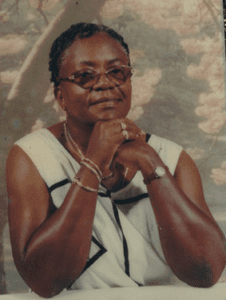 Myrtle Esperanza Jones Joseph died on Jan. 26 at her home in Grove Place. She was among friends and family who loved her dearly.
Myrtle was preceded in death by her ex-husband, Herman Joseph Sr. in 2017, and both parents: James Jones and Venetia King Jones.
She leaves to mourn, her sister-in-law, Carmen Gomez Clendinen; her children: Marissa, Henry and Herman Joseph Jr.; grandchildren: Jaheem, Jada, Cassidy and Cayla Joseph, Jermaine Hanley and Jerrell Watts; great-grandchildren: Jetaliah Hanley and Amari Joseph; and many friends and family members too numerous to mention whom she dearly loved.
Special friends include Yvonne Roebuck, Agnes Paul, the members of the Bethlehem Village Associates, members of Victorious Believers, June, Marlon and Augustin Williams, Janet Brow and family, the Williams family of Grove Place and the Grove Place Action Committee.
The viewing will be held at 9 a.m. followed by funeral services at 10 a.m., Thursday, Feb. 13, at Victorious Believers. Interment will be at Frederiksted Cemetery.