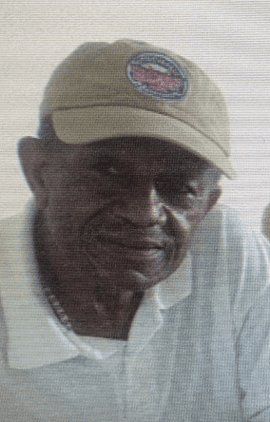 Charles Ible Phillip, also known as "Shots" or "Charlo," of Ruby Senior Homes died on Jan. 18, 2020. He was 78 years old.
He was preceded in death by his mother, Rachael Phillip Ible; father, Salomon Ible; and niece, Karima Gordon.
He is survived by his beautiful daughter, Sophia Phillip-Yarwood, also known as Denise; son, Travis Phillip and Dean Ible; grandchildren: Amanda and Okechi Brin, Kalimba Kalimah and Kyjauni Joseph; ex-wife, Naomi Maynard Julien; sisters: Linette Skeete, Elizabeth Willette and Anna Gordon; brother, Valentine Phillip; and nephews: Vernon, Valney, Chesney and Philmore Southwell, Leston Willette, David Phillip, Roderick Gordon Jr., Eugene Gordon, Lasil Williams and Lascelle Berkeley.
He is also survived by his nieces: Cyndee Ible-Frontal, Jillian Adoki, Valarie Waterman, Marcia, Brenda Phillip, Stephanie and Viola Southwell, Sandra Sharry, Ernestine Berkeley, Casey Burt, Beryl Henry and  Khadijah Rivera and Khalilah Gordon; and great nieces: Lolia and Jemila Adoki, Nerisa and Natasha Waterman, Karima Griffith, Cheyenne Southwell-Mills, Shavancil Sharry, Shaliyah and Shakira Gordon, Cerene Southwell, Aaliyah Frontal, Akeesh Southwell and Shakima Rogers.
Other survivors include great nephews: Marvin and Devin Waterman, Temisan Adoki, Jair Griffith, Roderick Gordon III, Troy Southwell, Luis Frontal Jr. and Fitzroy Southwell; brother-in-law, Roderick Gordon Sr.; cousins: Ursil Jones, Gloria Browne, Carmen Gaskin and Hilarie Jones; special friends: Rebecca Ward and Mary; as well as other relatives and friends too numerous to mention.
A viewing will be held at 9 a.m. followed by funeral services at 10 a.m., Thursday, Feb. 6, at St. Ann's Catholic Church. Burial will be at Kingshill Cemetery.
Funeral arrangements are by James Memorial Funeral Home.