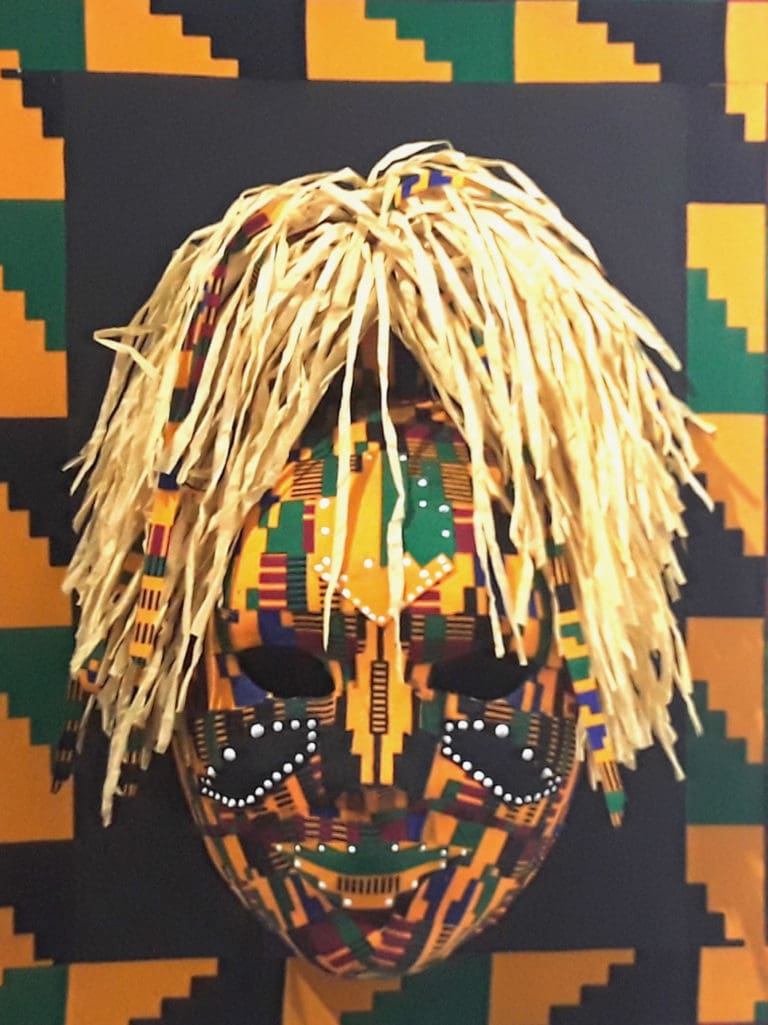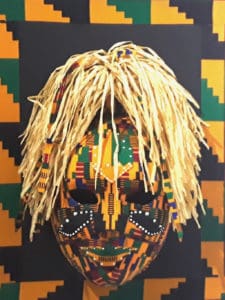 The Caribbean Museum Center for the Arts on Friday opened its upper gallery for attendees to experience The Art Show, a collection of works presented by the Artist Guild of St. Croix.
Scheduled to run through Feb.7, the show features a variety of art from Artist Guild members using mediums from paintings, sculptures, stained glass to masks.
The Artists Guild of St. Croix is a nonprofit community arts educational organization working to create a world of art possibilities through education, exhibitions and public outreach programs.
The group is made up of artists in all media living and working on St. Croix and inspired by the beauty of the island. The guild provides fellowship among artists, promotes exhibits, workshops and mentoring of young artists in our community.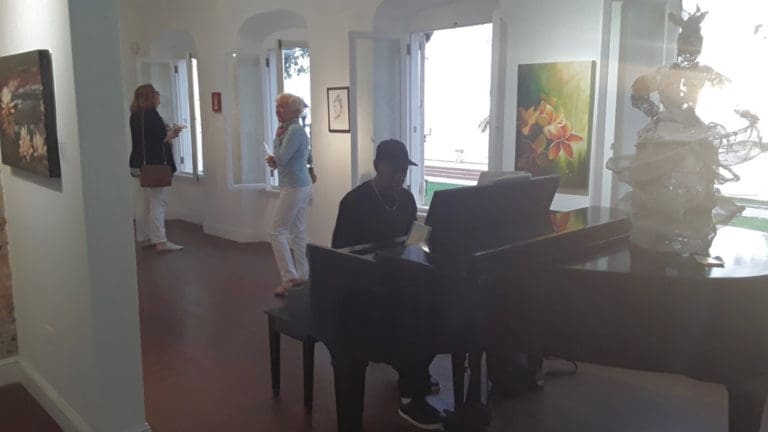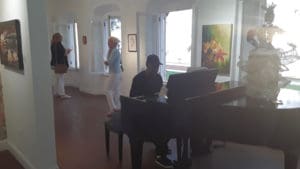 Friday night was warm and breezy in downtown Frederiksted. As the sun set, casting a magnificent pink hue across the sky, a piano played from upstairs as gallery guests strolled through to view the exhibit.
The main floor of the Museum bustled with conversation and artists vending their wares and creations.
Local resident of St. Croix for the past 28 years, Joyce Hickok explored a different medium of art in this season's show. Most widely known as a photographer, Hickok – inspired by a trip to Ghana and the resilience of the Diaspora – showcased works using the traditional kente pattern from the Ashanti region. One was a multiple framed collage featuring photos from Ghana and St. Croix and the other, a mask she designed.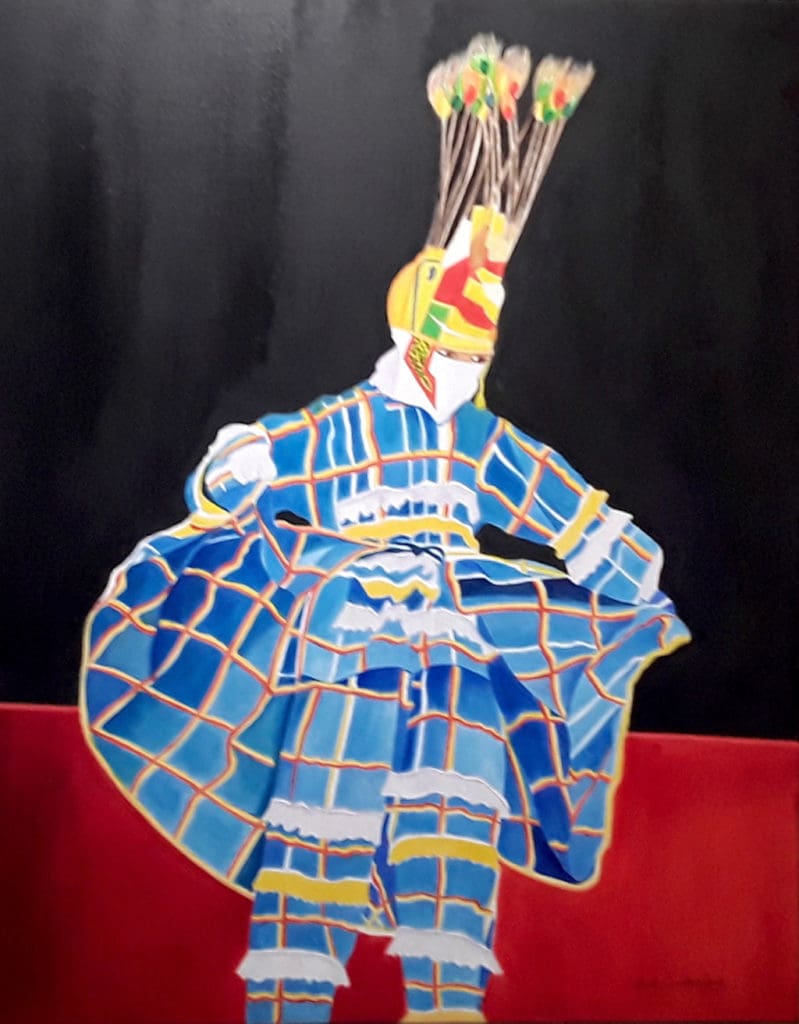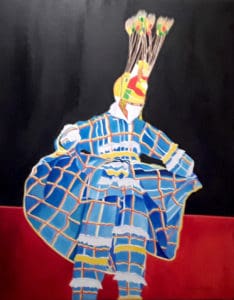 When asked what inspired her work Hickock replied, "I am a world traveler, but Africa is my favorite. It just has a different rhythm. Last year, I went to the two castle forts in Ghana and it touched me. To see slavery in a concrete way and how much they went through. I just find it amazing all they went through and that something survived from the culture. As far as the masks go, I love masks, I have a big collection. I have always sewn, and fabrics interest me so much with all the meanings behind them."
Founder'Day 2020 Consent Waiver
Guild artist Christa-Ann Davis Malloy said the Artists Guild has given her an "open mind to other aspects of the art world and a chance to experience more seasoned artists." Malloy began her journey mostly drawing and about 10 years ago began painting. Her purpose is to "celebrate culture through art" and her work is reflective of Caribbean culture and tradition. Her works on display in the upper gallery showcase includes the island's moko jumbies. Malloy also has a shop on Company Street in Christiansted where she has turned her art into collectible pieces that can be purchased, such as coffee mugs, umbrellas, tablet holders and even Bluetooth speakers. This expansion has allowed the artist's work to make it home with many more clients.
The Art Show will be open through Friday, Feb. 7. More information is online at the museum's website.