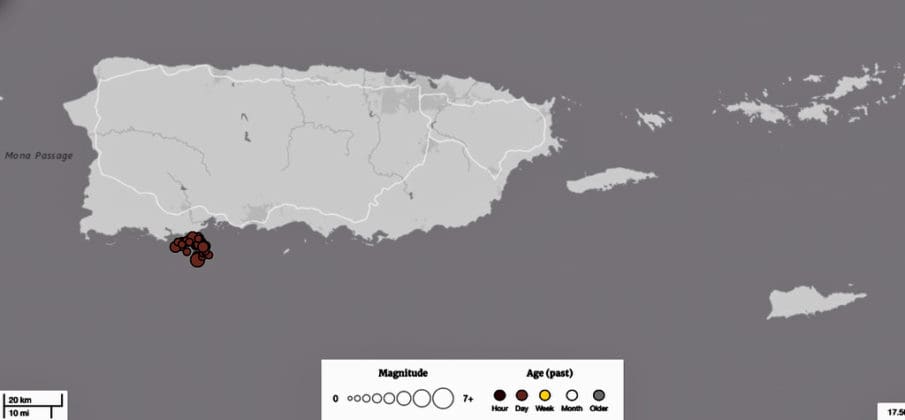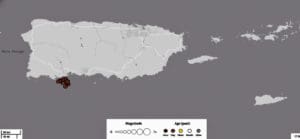 Virgin Islands Territorial Emergency Management Agency (VITEMA) Director Daryl D. Jaschen will host earthquake preparedness town hall meetings on St. Croix this week. Similar town halls will be held in the St. Thomas-St. John District; dates, times and locations will be announced once coordination has been finalized.
According to the U.S. Geological Survey (USGS), since the beginning of the year, 24 earthquakes with magnitude 4.5 and above have impacted Puerto Rico, including five earthquakes of magnitude 5 or higher. The earthquakes have placed the U.S. Virgin Islands on alert and resulted in increased anxiety across the territory.
"When it comes to emergency preparedness, together works," said the VITEMA director. "The town hall meetings will provide opportunities for the team at VITEMA to continue to do our part in building the emergency management capacity of our community, to prepare for and respond to earthquakes."
VITEMA staff will be on hand to answer questions and share information on what people can do to prepare their homes, businesses and communities before, during and after an earthquake. Staff will also provide technical assistance with Alert VI registration and account maintenance.
The community is invited to attend a town hall at any of the following locations:
Frederiksted: 6 p.m. on Thursday, Jan. 23, at St. Paul's Anglican Church Mid-island: 6 p.m., Monday, Jan. 27, at St. Croix Educational Complex Auditorium
Christiansted: 6 p.m., Tuesday, Jan. 28, at D.C. Canegata Recreational Complex and Sports Center