The Board of Elections will hold a Voter Registration Drive from 9 a.m. to noon, Wednesday, Jan. 15, at the Ingeborg Nesbitt Clinic.
Items required to register: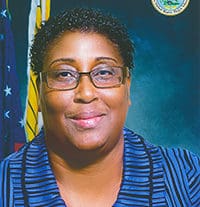 Birth Certificate or
Passport (United States) or
Military Discharge form (DD214) or
Naturalization Certificate
Note: Copied documents will not be accepted.
http://vivote.gov/content/frequently-asked-questions
The Election System encourages everyone to register early, know their status and make all changes now.
If a change of address is needed on your registration card, come in with a copy of a WAPA bill, residential lease, deed or rent receipt. If you have got married or divorced, come in with a marriage license or divorce decree to make a name change.