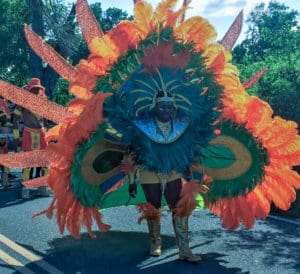 The Adult's Parade of the Crucian Christmas Festival was not only a way for islanders to reconnect to their culture, but it was also a way to introduce newcomers to the ways of island life.
The Gentlemen of Jones had as its theme "Introducing Gentlemen to Royalty." Jeremy Evans, who came up with the theme, said it was a natural follow-up to last year's theme celebrating the seven flags that have flown over St. Croix. He said participants were invited to dress as royalty and many of those dressed as royalty represented those countries of the seven flags. He added participation in the festival was "a wonderful way to be engaged with the community."
Evans and Conrad Knolls, who designed the Gentlemen's two floats, have a history of being involved in the festival.
Lulu Carter, from Louisiana, has been on the island only four months. She works at Limetree Refinery and has no history with the festival, but she told the Source she was extremely happy to be asked to take part in the festival as part of the Prestige Troupe. Standing near a refreshment stand near the parade starting point by Claude O. Markoe Elementary School, Carter, a night shift superintendent at the refinery, said she did not even mind the parade starting several hours after the published starting time.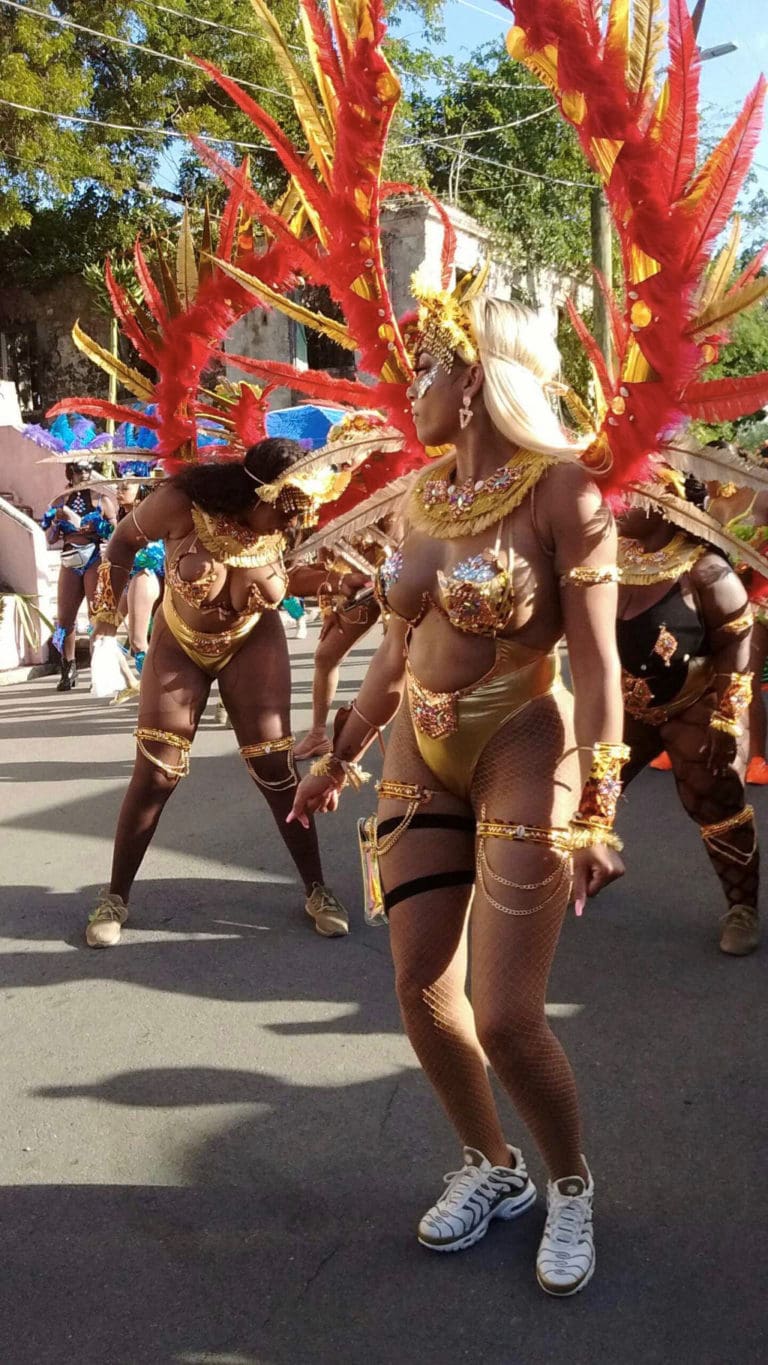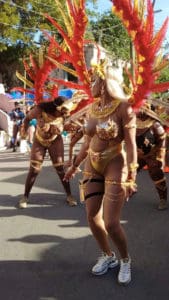 Onlookers, like the man on top of a column on King Street, echoed the feeling that the late start was not a problem. The man, who only identified himself as DJ Superfly, was content with the thought that he had one of the best seats along the route.
Gov. Albert Bryan Jr. was working the parade route when he paused at the intersection of King Street and King Cross to give a quick interview. He said, though the parade was a highlight, he was enjoying the whole festival. He said the musical entertainment he heard was "incredible." He said the U.S. Virgin Islands did not need a music festival because each of the islands carnivals was a music festival in and of itself.
Other politicians seen by the Source along the route included Sens. Donna Frett-Gregory, Novelle Francis Jr. and Kenneth Gittens.
Joseph Olmeda, who organized the Puerto Rican Friendship float, said participating in the parade was a "way to celebrate friendship."
Diane Rawlinn, a member of the Sanctuary Troupe, said the troupe was all about showcasing the culture of the islands. She wore a costume of madras.