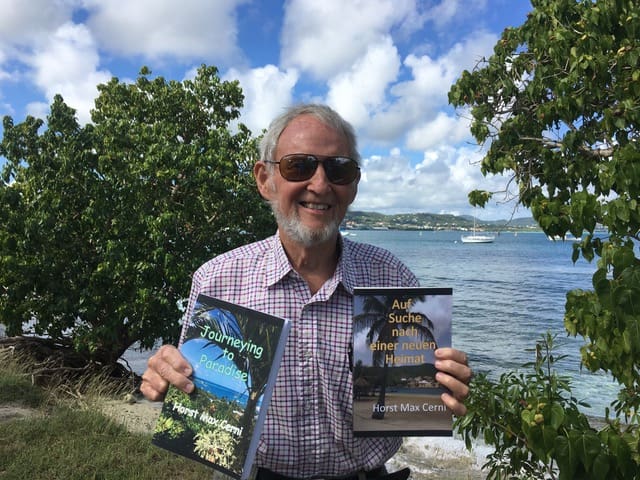 Many people who relocate to the Virgin Islands have unusual and interesting backstories but Horst Cerni cannot be outpaced in the long, interesting and star-studded route he took to St. Croix. He wrote about his adventures and travels in his autobiography, "Journeying to Paradise."
"I wrote this because I thought my children and even grandchildren might be interested," Cerni told the Source. He said he has written in diaries since he was a teen and kept daily agendas working at UNICEF. Therefore, he said, the dates and experiences in the book are accurate and rich in detail.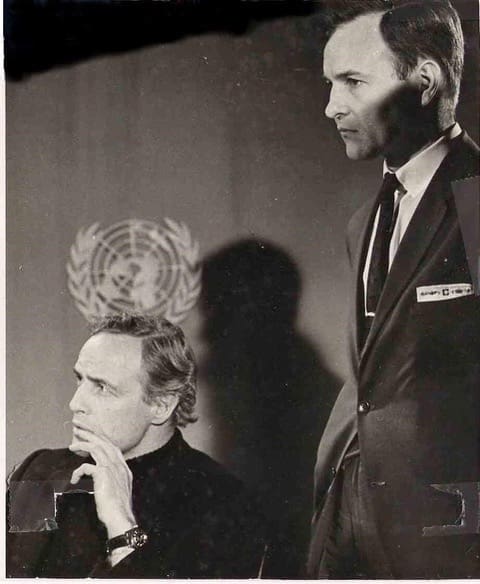 Cerni was born in Allenstein, East Prussia, Germany (now Olsztyn, Poland) in 1935, the oldest of three children. His father Ernst was a tailor and spent the early years of World War II making Nazi uniforms. Their town was eventually bombed, and four members of the family began a four-week "escape odyssey" to the border on foot. Ernst was compelled to stay behind, and his fate wasn't known for months.
Cerni's retelling of the events reads like an exciting war story except they were literally running for their lives. He also recounts his parents' troubles in World War I.
The Cerni family made its escape on foot, by train and finally ship. They missed sailing on either of the two ships that were torpedoed by Russian submarines killing more than 10,000 refugees in 1945.
After the war, life was still very difficult. The family had a hard time finding food and Cerni did his part, selling Maybugs to classmates and working in the bog long and difficult hours cutting peat. Ernst found his family and rejoined them in 1945. Cerni continued to work to help the family and went to school to make up for the time missed during the war.
In 1955, he decided he wanted to explore the world and emigrated to America.
"I wanted to see the world, not just write letters to people in faraway countries. I also felt somewhat uneasy about Germany – a country which had caused so much destruction, suffering and horrors. I was still too much depressed by the experiences of the war," Cerni writes.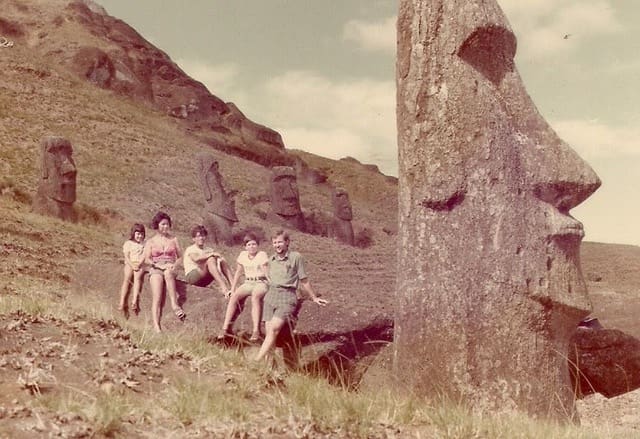 After trying several jobs and moving from Cleveland to Los Angeles, he entered the University of California at Los Angeles and studied film and video making. After earning a bachelor's degree, Cerni began his career making documentary films in South America.
Cerni relocated to New York, and in 1963 he met his future wife, Isabel Belardo from St. Croix. They married and eventually had three children. It's clear from his writing that Cerni grew to love the island although the couple did not settle there until many years later.
Quite by accident in 1964, Cerni fell into a dream job with the United Nations film department. He ran into a friend on the bus who said he had been offered the job but couldn't take it. After making a film with Jacques Coustea, Cerni was offered the job of film director for the United Nations Children's Fund.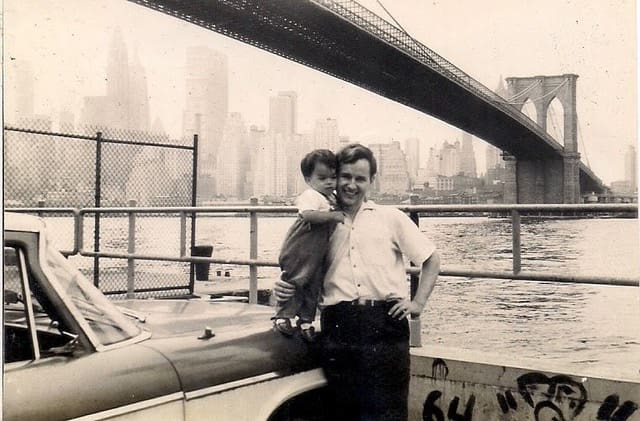 The autobiography "Journeying to Paradise" is an adventure filled with anecdotes about Cerni's travels around the world, his family, the war and working with people like Marlon Brando, Roger Moore, Victor Borge, Dustin Hoffman, Vice President Hubert Humphrey, Pele and Boris Becker.
Of all the places Cerni visited, he says he has a few favorites and two he doesn't want to re-visit.
"I really loved every place. Each offered something special," he said before listing New York, Argentina, Chile, Switzerland and, of course, Germany as his favorites.
Although he and his family enjoyed a camping trip in communist Poland, meeting nice people and touring beautiful cities, Cerni doesn't want to go back there claiming "It isn't home anymore." He also doesn't care to go back to Los Angeles.
"Journeying to Paradise" can be ordered on Amazon and there may be a few copies available at Undercover Books on St. Croix.