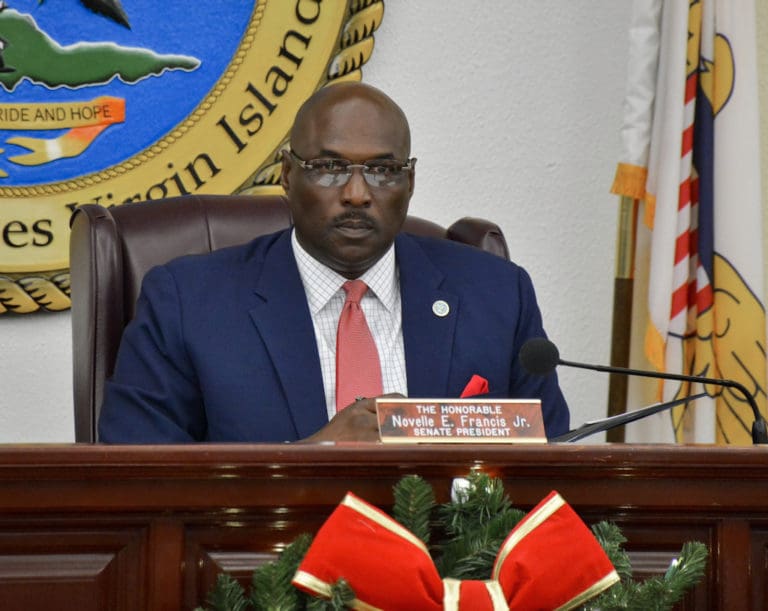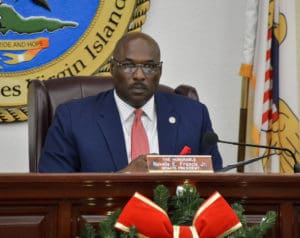 Senators convened Wednesday and approved 46 nominees for various governmental boards, committees and commissions, which ultimately could help with the territory's history of meetings that can't do business because they lack a quorum.
The Virgin Islands has almost 115 of these boards, which are intended to operate on a volunteer basis. After being picked to sit on these governing bodies, nominees must go through the confirmation process before either being accepted or denied as a member. The nominees who are appointed and approved by the legislature will then serve on whichever board they were appointed to without a salary for the term laid out by law.
Every board, committee, council or commission that is put together must meet a quorum, the minimum number of individuals required to attend the meeting in order to conduct official business.
The Source has reported several times and for several various regulatory bodies, that a quorum is sometimes difficult to achieve.
V.I. Overboard Part 2 – Lack of Quorum Stymies Many V.I. Bodies
JFL Board Loses Quorum; New Administration Reports
JFL Board Meets, But Lacks a Quorum to Do Business
"Truly we have seen where many of these boards have been completely debunked for many, many years and I am happy to see they are being staffed up, and that we will be holding them accountable for really moving these boards and organizations forward," said Sen. Novelle Francis Jr. during Wednesday's Senate meeting as the Committee of the Whole.
Francis added that though unable to approve 100 percent of the nominees, the legislators came pretty close because of the thoughtful selections that were made.
"These nominees have some awesome responsibility and we hope they won't go along to just get along but will shake up the bottle and make some decisions that need to be made. They have the responsibilities of licensures, investigating complaints, hiring and firing of individuals, so they have some awesome responsibility there and all we can ask is that they do their due diligence," Francis said.
The approved nominees during the Committee of the Whole meeting spans over 23 boards, commissions, councils and committees. Some of the official bodies, Sen. Marvin Blyden said have been vacant for years, lacking any members at all.
"When it comes to these boards they are all important, none is more important than the next because at the end of the day whether it be the Disability Advocates, the Cannabis Advisory Board or the Taxicab Commission, they all have issues and they all need board members to assist in running those agencies and giving guidance and advice," Blyden said.
All approved nominees now wait for further action from Gov. Albert Bryan Jr. before they can begin their terms serving on whichever board they were approved for.
The following nominees were approved:
Virgin Islands Cannabis Advisory Board
– Dr. Catherine Kean
– Dr. Nicole Craigwell-Syms
– Miguel Tricoche
– Christopher Jones
– Dr. Gary Jett
Virgin Islands Board of Dental Examiners
– Lauren Gewinner
– Dr. Trevor Connor
– Dr. Emmanuel Delano
Virgin Islands Taxicab Commission
– Loretta Lloyd
– Vincent Georges
– Myrna George
– Elizabeth Watley
Virgin Islands Board of Career and Technical Education
– Dr. Suzanne Darrow-Magras
– Jo Anne Murphy
– Genevieve Whitaker
– Dr. Michael Francois
– Dr. Anatasie Jackson
Virgin Islands Historic Preservation Commission
– Kurt Marsh Jr.
Virgin Islands Coastal Zone Management Commission
– Jawanza Wallace-Hilaire
– Kurt Marsh Jr.
Government Employees Retirement Board of Trustees
– Nellon Bowry
Government Employees Service Commission
– John Abramson Jr.
– Dr. Kisha Christian
– Andre' Dorsey
– Lorraine Gumbs-Morton
Virgin Islands Waste Management Authority Board of Directors
– Daphne Harley
Compact Administrator, State Council of Interstate Compact
– Wynnie Testamark
Virgin Islands Board of Pharmacy District
– Danson Nagana
– Vernique Caswell
– Laura Forbes
Virgin Islands Board of Chiropractic Examiners
– Dr. Jason Williams
Compact Administrator, Virgin Islands Interstate Compact on the Placement of Children
– Eavey-Monique James,
– Charisse Hart
Virgin Islands Public Finance Authority Board of Directors
– Keith O'Neale Jr.
Virgin Islands Board of Psychology Examiners
– Dr. Ramona Moss
– Dr. Nicolette Cutright
– Dr. Lindsy Yarger-Wagner
Virgin Islands Board of Licensed Counselors and Examiners
– Curtis Callendar
Virgin Islands Board of Optometrical Examiners
– Dr. Lisa Adams-Mahepath
Virgin Islands Board of Examiners for Practice of Veterinary Medicine
– Dr. Laura Palminteri
Virgin Islands Board of Medical Examiners
– Dr. Mavis Matthew
– Dr. Frank Odlum
Virgin Islands Waste Management Authority Board of Directors
– Lawrence Aqui
Virgin Islands Water and Power Authority Governing Board
– Jed JohnHope
Virgin Islands Public Broadcasting System Board of Directors
– Jose Carrillo
– Osbert Potter