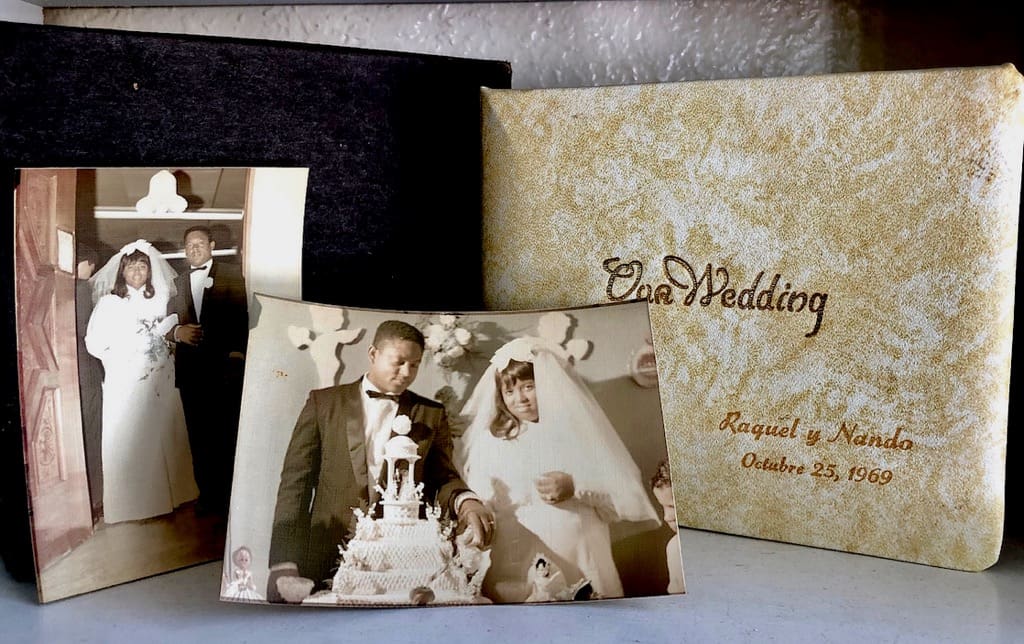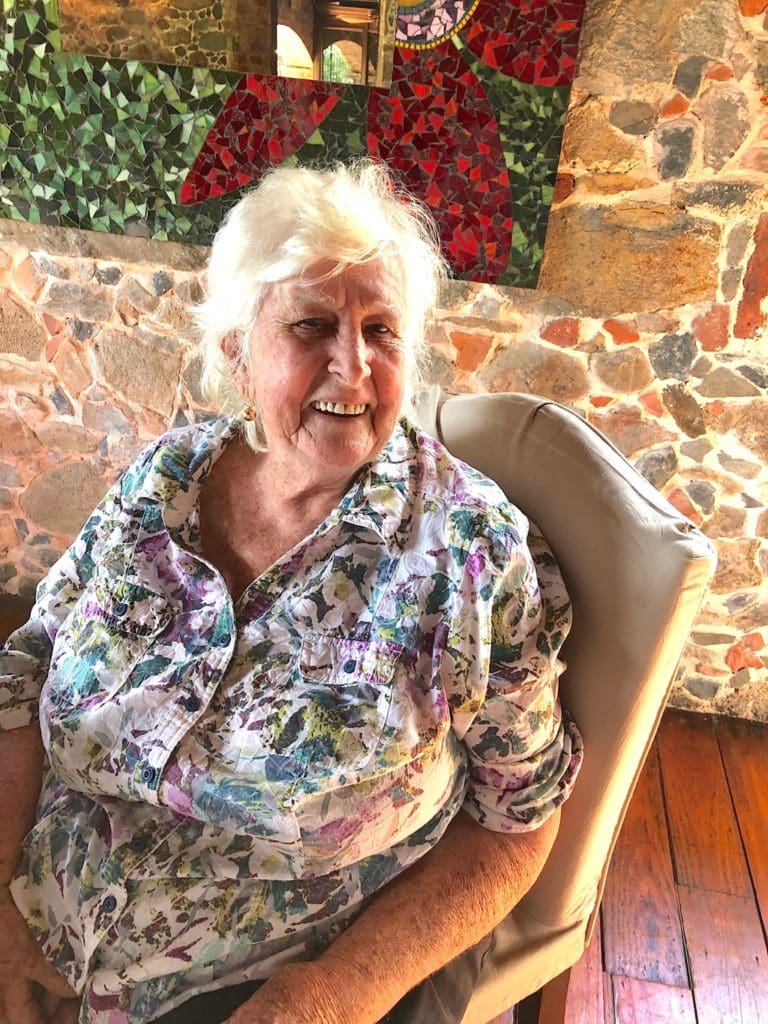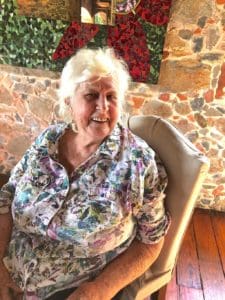 The year was 1969. Kodak Instamatic cameras were all the rage. Whatever the brand, cameras required rolls of film – black and white being the budget pleasing preference – and it took days for photos to be viewed since developing was a time-consuming process. Color slides of the family vacation were loaded into a bulky carousel and projected onto a folding screen – or a bed sheet taped to the wall.
On St. Thomas, to meet the ever-increasing demand for photographic services and supplies, Betsy and George Beretta opened The Snap Shop at 42 Norre Gade.
One of the first patrons to enter The Snap Shop was youthful groom-to-be Armando "Nando" Sanes.
"I still remember meeting Mrs. Beretta," Sanes recalled. "I made plans for her to photograph our wedding right then. It was only a few days 'til we were getting married. She told me we would be her first wedding."
From that time forward, Beretta regularly captured images of the Sanes family and their children's various stages of growth, as she did with countless Virgin Islanders.
Last month, after 50 years filled with patrons smiling for the camera, was the end of an era. The Snap Shop shut its doors for the last time.
"For George, photography was a hobby but it became my career, my passion." Beretta explained during a recent interview. "George gave me a Rolleiflex twin camera." The high-end twin lens reflex, or TLR, was the choice of many professional photographers.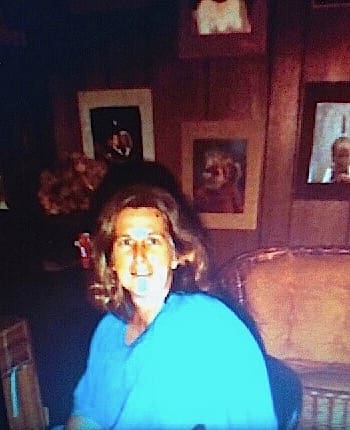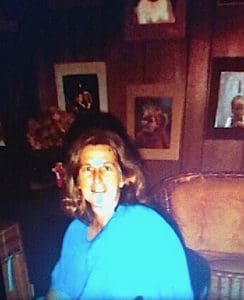 In addition to local patrons, Beretta photographed destination weddings and accommodated island visitors – including celebrities. Her favorites included renowned author and pediatrician Dr. Benjamin Spock and Larry Gelbart, creator of the TV series "M*A*S*H."
Despite The Snap Shop's central location, the quaint 100-square-foot facility across from Frederick Lutheran Church might have been missed by passersby, save for a low-to-the-ground window directly facing the street. The Berettas took advantage of the unusual eye-catcher, filling it with ever-changing displays of wedding photos, pageants, baby pictures, Carnival celebrations and other appealing images. Services provided by The Snap Shop also ranged from passport photographs to annual school photos, prom pictures and, of course, film developing.
From the start, day-to-day operations of the aptly named enterprise were left to Betsy while husband, George, pursued a career in law.
Simultaneously, the Berettas went about the business of raising seven children.
"I cooked supper with one hand and developed film with the other," said Betsy.
Each of her children attended Saints Peter & Paul Catholic School and would gather in the shop daily after class.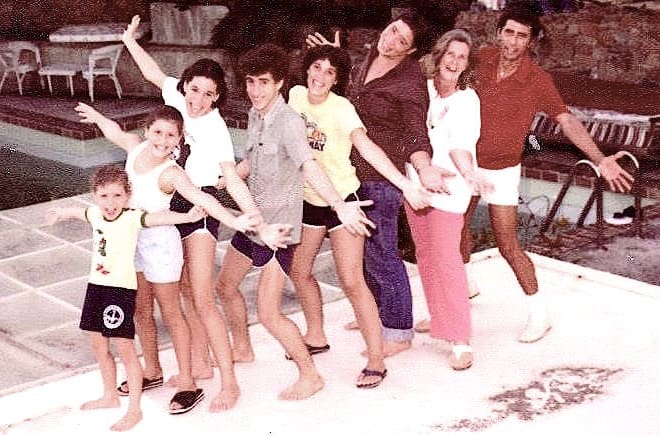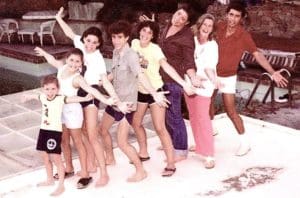 "They were all honor students." she added smiling, "I think they got quite an education in the shop, as well."
Reaching further into her past, the 83-year-old retiree recalled, "George and I first met in Chicago when I was in the Army and he was in law school." They married in 1958 and six years later, with three young children in tow, relocated permanently to St. Thomas.
Beretta hails from Myerstown, Pennsylvania, and proudly commented that her late husband's roots are firmly embedded in the territory.
"One of his cousins was Alton A. Adams Sr.," said Beretta. The first black bandmaster of the U.S. Navy, Adams was responsible for composing "The Virgin Islands March."
"In the old days, my husband's family settled in the Royal Dane Mall area of downtown," she said.
Prior to opening The Snap Shop, Beretta worked for several years at Little Switzerland. In 1967, with the help of her employee discount – and loan from a local bank – she was able to purchase a deluxe Hasselblad camera. She now owns approximately 50 cameras.
"Think of it. Once the shop opened, I probably shot 30, 40, sometimes 50 pictures on any given day," she said.
During those years, the family had its ups and downs, including suffering the untimely death of their oldest son, Michael, who was killed in a motorcycle accident at age 15.
The consummate "people person," Beretta has developed a reputation as an engaging conversationalist.
"I love talking to people. I talk to everyone," she said. With a dash of self-deprecating humor, she likened herself to Lucy Van Pelt, the loquacious comic strip character of "Peanuts" fame. "I'm just like that Lucy – always chatting," she said.
Since childhood, knitting also has been a valued pastime for Beretta. In fact, she is usually within arm's reach of her knitting needles although it's hard to imagine a pre-retirement moment when she could have had time to pursue the craft.
"I learned how to knit when I was a Brownie Scout. I must have been about eight years old," she said adding, "I knitted a lot of knee-socks during my school years."
"I've lived an amazing life," she said. Beretta described her husband, who passed away in 2014, as, "A real family man, a homebody, but he always supported my love for travel. George was fine with me going on trips with my girlfriends."
In 2004, at age 68, Beretta flew to Las Vegas, where she represented the Virgin Islands at the Ms. Senior America Pageant. She also has had opportunities to visit her children and their families on the mainland, as well as daughter, Gigi, a marine biologist residing in Australia. Youngest son, Patrick, is still a St. Thomas resident, as is she.
As a proud member of the Red Hat Society – a women's social group for the "over-fifty" set – Beretta made a memorable mark as photographer, graphic designer and participant in the publishing of a 2005 full color calendar. Based on the British comedy "Calendar Girls," Beretta captured lighthearted images of members in various revealing poses. Proceeds from that project raised funds to benefit the Charlotte Kimelman Cancer Institute.
Today Beretta – the oldest of 12 children – now has 12 grandchildren to enjoy. Because she and The Snap Shop were an integral part of the St. Thomas business tapestry for 50 years, thousands of Virgin Islanders possess priceless photographic memories to enjoy. Among the most invaluable is the very first wedding album shot by Beretta. It is a cherished Sanes family possession – and Beretta remains the very picture of a true island treasure.