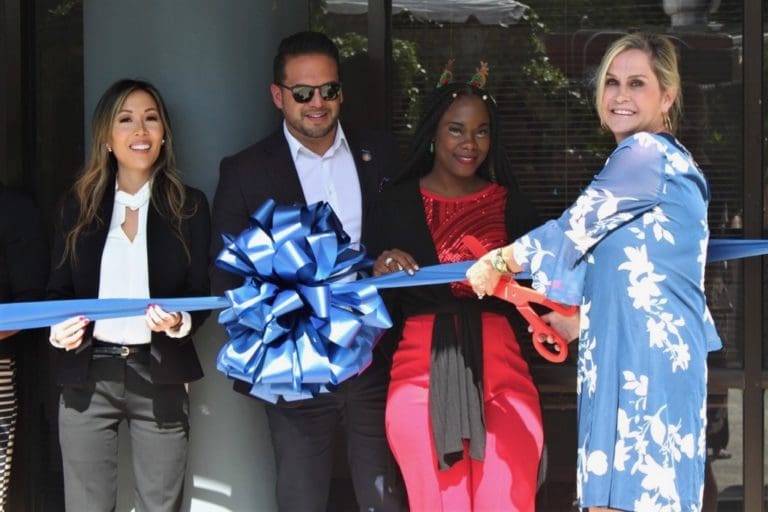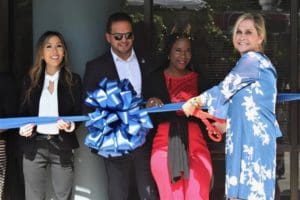 MASA Assist, an international emergency assistance company, unveiled its new St. Thomas location in the heart of Havensight during a ribbon-cutting ceremony on Wednesday.
Formerly located near the hospital in a small facility off of 19th Street in Charlotte Amalie, MASA is now within eye shot of travelers who come in from the WICO dock. Janet Bryant, MASA's vice president of sales and operations, said when she travels, she often asks where the MASA Assist office is, because you never know when an emergency may come up.
MASA Assist – Medical Air Services Association – is an air ambulance service that operates around the world. One of the benefits of being insured with MASA Assist is that the company provides emergency air transportation while members are at home, away for business or traveling abroad. Bryant said the visibility of MASA Assist signage from the dock is a comforting reminder that, "In the event of an emergency we will get you back home."
The company has been in business on St. Thomas for almost 28 years and has about 35,000 members in the territory, according to Juan Gonzalez, senior vice president of the International Division. But Gonzalez said he hopes to see this number grow as, "We want them all. It is a needed service when living on an island."
Services offered by MASA Assist to its members include emergency air transportation, helicopter and commercial air transportation, ground ambulance transportation, organ retrieval and transport, mortal remains transport and children/grandchildren returns.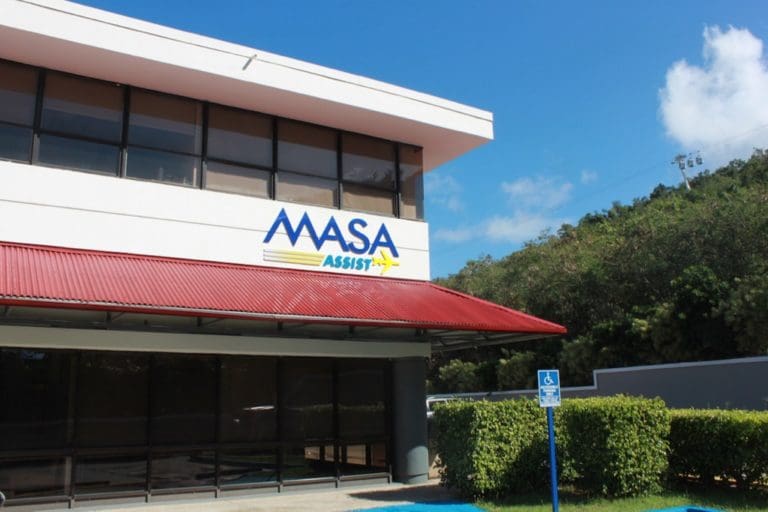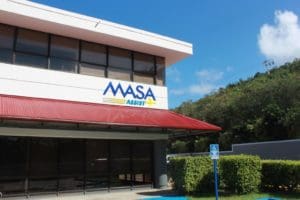 Gonzalez said MASA offers something important to a community whose members could see huge bills if they need to be medically evacuated and don't have the funds. According to the MASA Assist fact sheet, an air ambulance flight can cost more than $25,000.
Once the new location was selected, with the assistance of real estate agent Tonia Stapleton, several renovations took place during a 10-week time frame. Walls were erected, wiring was hidden, blue paint was put on the walls and furniture was shipped in.
"The new facility, in many respects, now mimics the look of our corporate office in Florida," Director of International Operations Janelle Ennis said.
The building boasts a spacious conference room, open-air style offices, lobby, functional kitchen, storage room and a large office for Bryant with enough space for training.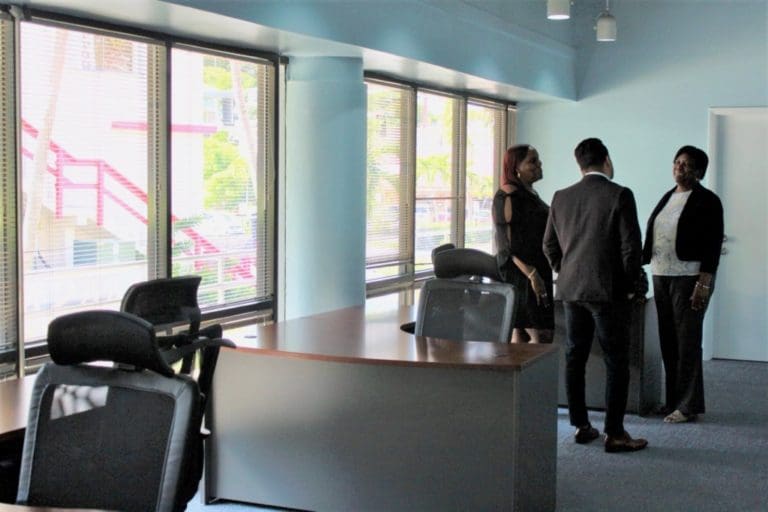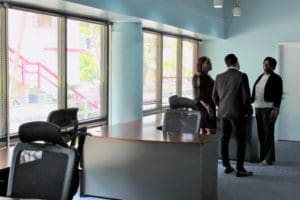 Bryant said she is eager to assist members and thinks the new location now reflects the services offered by MASA Assist.
"It is absolutely essential," Bryant said. "Nothing is more important than having access to health care in a lifesaving situation. MASA Assist is something you pay for each month but hope you never have to use."
The cost of air ambulance is more than most people have cash on hand, Bryant said.
"If a family doesn't have air ambulance coverage and can't afford to pay out of pocket, it can be a matter of life or death in the event of an emergency. I don't want any family to ever be out in the situation of determining if they have enough money to pay an air ambulance," she said.