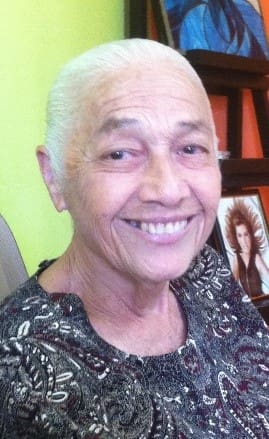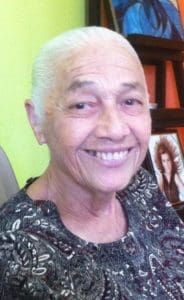 Sofia S. Martinez, also known as "Sofi," "Abuela," "Hermana Sofia" and "Doña Sofia," of Estate Calquohoun died on Monday, Nov. 11. She was 82 years old.
She was preceded in death by her spouse, Victor Angel "Cani" Martinez.
She is survived by her daughters: Maria D. Friday, Ruth N. Martinez and Carmen M. Corcino; grandchildren: Ebony D. Mason, Victor A. Torres, Essence D. Boatwright, Lydianne M. Torres, Kamaris C. Pahlavan, Daniel R. Torres, Vimaris L. James and Ivoree S.F. Friday; and great-grandchildren: Danielle Kelly, Derrick Louis, Abiba Bernard, Erin Boatwright, Xylia Browne, Luis and Lizmarie Cirilo, Jordynne and Sophia Lang, Tylynne Duckett, Kayson Robinson, and Alexander and Nicholas Pahlavan.
She is also survived by great-great-grandchildren: Ian and Adriana Cirilo; sister, Isabel Salgado; brothers: Alejandro, David Salgado and Daniel Salgado; nieces: Aida L. Cruz (adopted daughter) and other nieces and nephews too numerous to mention; son-in-law, Felicito Corcino; sister-in-law, Otilia Rodrigues Casillas; other family members: Leroy L. Daniel, Debora P. Torres, Arash Pahlavan, Lawrence E. James Jr., Thomas Mason and Shavon Browne; as well as other relatives and special friends too numerous to mention.
The viewing will begin at 9 a.m. followed by the funeral service at 10 a.m., Saturday, Nov. 23, at Iglesia de Dios Pentecostal (Centerline). Interment will be at Kingshill Cemetery.