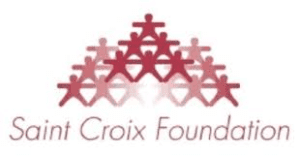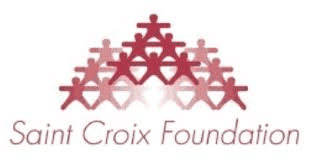 Each year, as St. Croix Foundation approaches our anniversary in September, we try to craft a message that outlines our progress over the past year and highlights our vision for the future. This year, as we marked 29 years of service, we realized that we had a lot to report as the past year represents one of the most prodigious years in the organization's history. As just a quick snapshot, currently we are: launching our Farm-tienda Project; preparing to graduate 9 students in NCCER solar installation who will solarize our first community center, the Caribbean Center for Boys and Girls of the VI; welcoming the first volunteers of our 15-member VISTA team who will be supporting 8 nonprofits; developing our comprehensive plan for the renovation of the Alexander Theater into a crisis shelter and performing arts center.
However, as we reflected on the last year and pondered the future, our hearts have been heavy as we look around at the territory and assess the state of our community… beyond the economic boon generated by the recovery and the refinery. In reality, despite the fact that we spend most days immersed in optimism, surrounded by a circle of social service warriors who are moving mountains, and manifesting progressive changes, we are equally weighted by the recognition that most of us are currently existing in a territory where few systems are working and almost none are working well.
With that as our backdrop as we penned this message in preparation for our Anniversary, we decided to reserve this message for today, National Philanthropy Day, because one sentiment seemed to speak to us the most. That message is a message about Love and Leadership. In reality, Love is the one word that best encompasses what we do, why we do what we do, and how we do it.
There's no doubt we were ambivalent about penning a message about Love in a community, in a country and a world, that seems increasingly devoid of it. But our truth is that Love governs our work in every way and more so today as we mature and settle into our role as a civic leader. We believe in philanthropy, the purest definition of which is "The Love of Humankind," something that often gets lost in the shuffle of the transactional priorities of our field.
Fortunately, we are growing comfortable and courageous with being different and diverting from most philanthropic models in our sector by grounding our work in a deep, abiding love for our place, but most of all, for our people.
And on the issue of leadership, that role is simple: as a small, place-based philanthropy, working in a community with great needs and poor governing systems, we have had to hone a different brand of business consciousness in order to meet the noble mission of our founders. 29 years ago, they honorably pledged to limit competition with community partners – a bold ambition – and one we've strived to live up to by inculcating principled virtues and high standards of integrity in our organizational culture. Our core operating principle, which we are intentional about meeting each day, says: "Take only what you need, and give more than you get!"
A recent acquaintance, Cristina Mittermier — an environmental justice crusader who we had the distinct pleasure of meeting last year — described that principle another way. She called it "Enoughness." According to Cristina, "Enoughness has to do with taking only what you need and using everything that you take, knowing that doing so will allow others to also have enough." We believe there is something to this way of thinking that has enabled St. Croix Foundation to exist in a field which posits that endowments and mega donors are the only pathways to success and longevity.
Ultimately, the secret to our fortitude and successes over these past 29 years is our devout Love of People and of Place! They fuel us: they feed us, they empower us, they teach us, and they bring us hope and joy. Most importantly, they affirm for us that when you lead with Love you lead differently; you serve differently; and you think differently. You fear nothing save for harm coming to the people and place that you love; you know that the impossible is possible. Love nurtures raw humility and makes you boldly courageous at times when you're called to step up. For St. Croix Foundation, Love and Leadership emboldens our commitment to holistic, balanced development and makes us want to be better and do better, knowing with certainty that, as our motto says, "Together, (is the only way) we can make a difference."
As we prepare for a major milestone year ahead – our 30th Anniversary in 2020! – we would like to say thank you to our many friends, supporters and community partners from the civic, private, and public sectors, board members, and staff– and of course our founding fathers the late Michael Neuburger and Philip Gerard—two unlikely friends whose love for St. Croix and the Virgin Islands and each other adjoined them on a noble journey that endures 29 years later.
Editor's note: Deanna J. James is the president of the St. Croix Foundation for Community Development