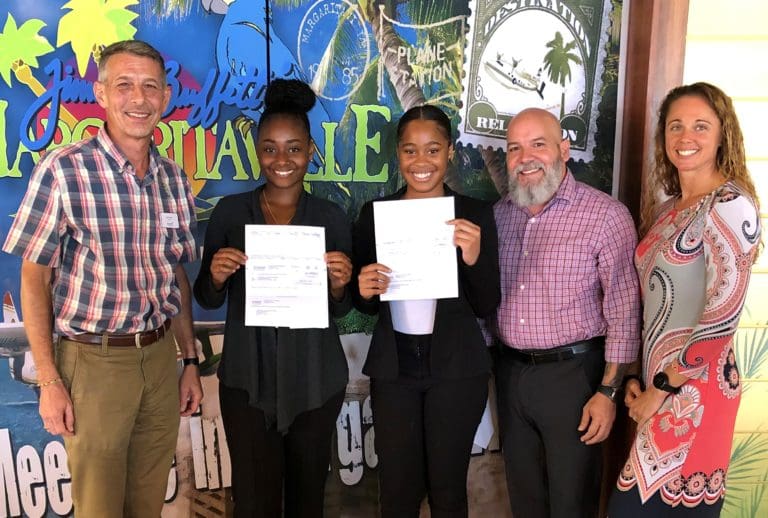 St. Thomas' Margaritaville presented two $10,000 scholarships to two University of the Virgin Islands' Hospitality and Tourism Management students at the resort's annual scholarship award ceremony on Wednesday, Oct. 23. This marks the sixth year Wyndham has given these annual scholarships to UVI students in the hospitality and tourism management program.
This year's awardees are Isis Brannigan and N'Kaila Battiste. Ibrahim Torres, Caribbean Region human resources manager for Wyndham Destinations, Margaritaville's parent company, presented both students with the scholarships.
"I think it's great that we have the opportunity to contribute to the development of future leaders in our industry here on St. Thomas," Torres said. "Sometimes it can be a challenge to hire new leaders, especially from the local community, so this program gives us the opportunity to come in contact with the students to let them know we are here as an option for them to pursue their career when they finish their degree."
The company also regularly provides internship and employment opportunities for UVI students and graduates.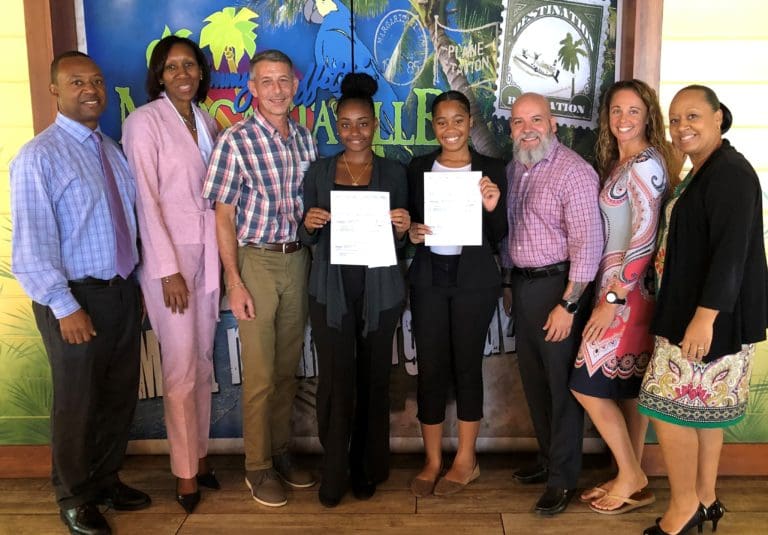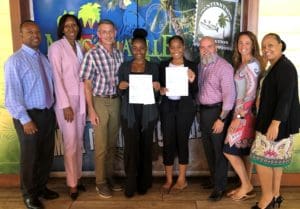 "In addition to the scholarship opportunities that this Wyndham family resort has made available, the internship opportunities that are also available to them allow students to come back to the classroom more enriched," said Tamara Lang, director of UVI's hospitality program.
"Off-site experiences also allow the teaching to become better, because now the students can relate to what we are speaking to them about, and they also serve to set the spark for other students."
"I want to say thank you to the Wyndham family for giving me the opportunity," Brannigan said.
"I really appreciate the Wyndham family and the scholarship opportunity that you all have provided," said Battiste.
Wyndham representatives, university representatives and families of the students were present to witness the award ceremony.
For more information, contact UVI's Public Relations Office at 693-1057.