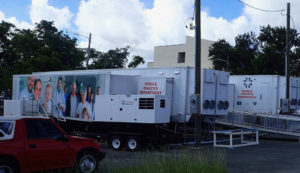 Hemodialysis units at the territory's two hospitals have undergone extreme challenges since the days of hurricanes Irma and Maria, and while they have stabilized, they still have a long way to go before they are successfully serving the USVI, officials told the Committee on Health, Hospitals and Human Services at a Friday hearing.
Dr. Tasnim Khan, medical director of the dialysis unit at St. Croix's Gov. Juan F. Luis Hospital, said when the hurricanes hit the territory in 2017 the Centers for Medicare and Medicaid Services mandated the evacuation of all dialysis patients because Luis hospital could no longer safely serve them. Of the 72 dialysis patients sent stateside, 12 died on the mainland.
The evacuation of the dialysis patients caused a spiraling of events, Khan said. The dialysis unit lost a nephrologist who relocated to the mainland, leaving Khan and colleague Dr. Jan Tawakol to evacuate all the patients safely to the mainland where they could resume treatment.
Once patients were evacuated several entities came together to work on a solution that would allow patients to return home. Khan said FEMA, Army Corps of Engineers, V.I. Territorial Emergency Management Agency and the hospital created a dialysis task force under the direction of the V.I. Department of Health. Khan added "the process took longer than anticipated and some patients decided to return home to St Croix to receive their dialysis treatments at the Caribbean Kidney Center," a private facility.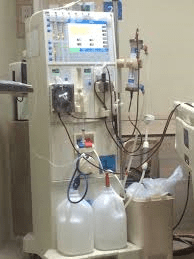 Khan said others could not be admitted to the center and had to be admitted to the hospital's inpatient acute dialysis facility, causing financial strain to the hospital since it could not bill for the services.
Under the advice of Centers for Medicare and Medicaid Services, two temporary dialysis trailers were erected and were certified, Khan said. But it wasn't until October 2018 that patients were returning to St. Croix and able to resume outpatient hemodialysis services through the hospital.
"Unfortunately, with our current reality of limited and stretched resources, we are only able to survive and cannot thrive as we should," Khan said.
Bernard Wheatley, CEO of the Roy Lester Schneider Regional Medical Center, said that, just like on St. Croix, officials determined it was in the best medical interest of St. Thomas' hemodialysis patients to be evacuated. This process Wheatley said occurred from Sept. 7 to Dec. 30, 2017.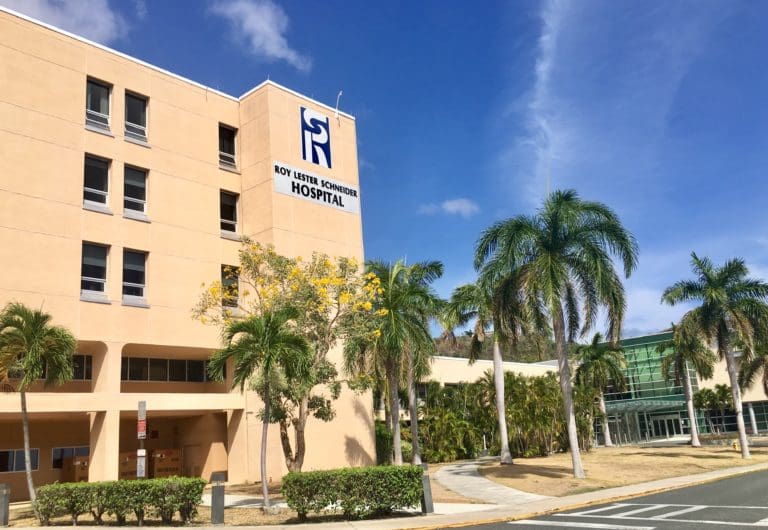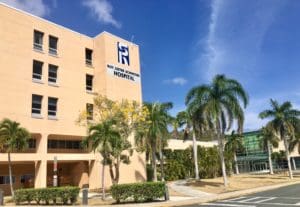 The Schneider hospital outpatient unit consists of 15 dialysis stations and one isolation room, which has a total capacity of between 80 to 90 patients Wheatley said. It is staffed to run two shifts with a capacity of 60 patients, but as of Oct. 8 Wheatley said the unit census showed 62 patients, exceeding the capacity.
"We are aware of the projected increase in patients requiring chronic dialysis and the need to revisit the established capacity on the total census for the unit. Our hemodialysis unit census has been as high as 80 patients or more prior to 2017," Wheatley said.
Wheatley said the hospital is considering solutions, and is recruiting staff to add a third shift and increase the unit's capacity to a total of 80 patients.
Dialysis patients also testified, after which Sen. Donna Frett-Gregory expressed concern about their condition.
"What is happening is our people are suffering. People are dying and a lot of us don't have a voice and those that do have a voice stay in the background and suffer. I heard my colleague talk about folks coming from St. John. This is hard. This is unacceptable," Frett-Gregory said.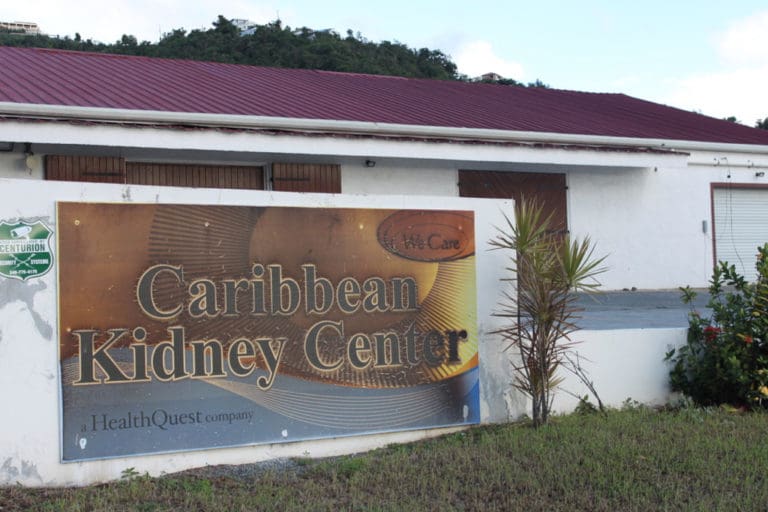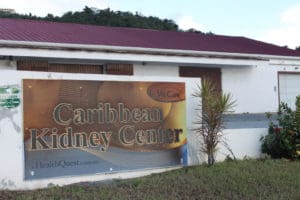 In other action, members of the committee approved a bill titled the Virgin Islands Medicaid Program Integrity Act.
Sponsored by Sens. Novelle Francis Jr., Athneil Thomas and Frett-Gregory, Bill 33-0095 would create a Medicaid Fraud Control Unit within the Office of the Attorney General.
"The Department of Human Services or its fiscal agents shall refer all cases of suspected Medicaid fraud to the Medicaid Fraud Control Unit for the purpose of investigation, civil action or criminal action," the bill reads.
Sens. Frett-Gregory, Marvin Blyden, Thomas, Kenneth Gittens, Kurt Vialet, and Oakland Benta all voted to move the bill on to the Rules Committee. Sen. Janelle Sarauw was absent.