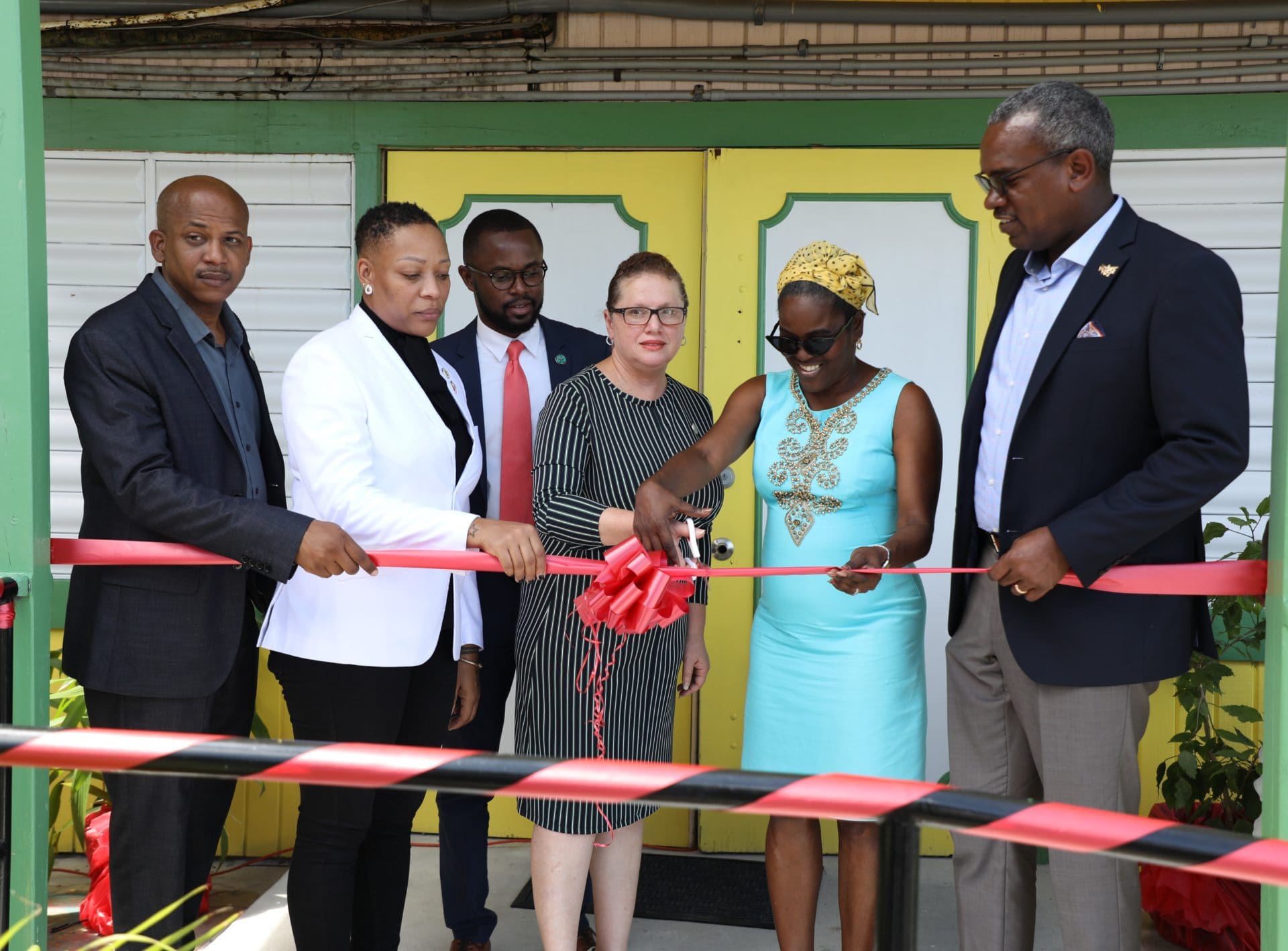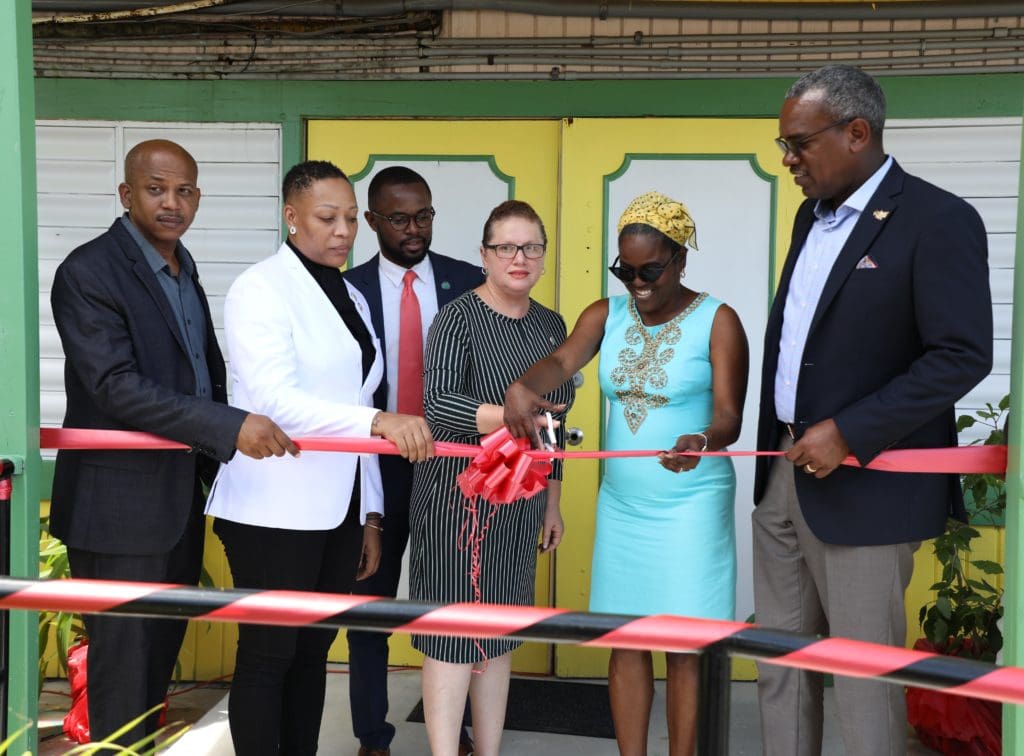 The Virgin Islands Department of Health celebrated the grand re-opening of The Clubhouse on the grounds of the Charles Harwood Complex on St. Croix. The Clubhouse, located at 3500 Estate Richmond, is the home of a psychosocial rehabilitation model used to restore lives by helping people with a history of mental illness in many ways.
The Clubhouse creates an environment where clinical needs meet the social and emotional needs that often go unmet. By uplifting members with support from their peers as well as behavioral health experts, The Clubhouse's daily programs help mold members to rejoin society. This setting provides members with educational opportunities, builds social skills, helps foster interpersonal relationships, builds friendships and offers a safe space for those who need it most.
Luz Maldonado, substance abuse outreach worker, expressed her thoughts on the reopening. "I think this is going be a good addition to the behavioral health services that we offer because it will give the members an opportunity to have somewhere else to go, to use their skills and to have a place to meet. It will also show the community that we are doing our best."
Unmanaged, mental illness can disrupt the lives of those who suffer first-hand as well as the family and friends who are closest to them. The Clubhouse is just one step in the right direction to a new and improved behavioral health, alcoholism and drug dependency services program. With increased capacity in staff and other resources, the V.I. Department of Health will better be able to provide enhanced services to Virgin Islanders.
Commissioner Justa Encarnacion said, "We are so happy to be able to bring The Clubhouse back to life. We know that it takes a village to truly make a difference in remedying the issues our community is facing. This gives us the opportunity to work with other agencies and non-profit organizations to be able to provide services to individuals affected by behavioral health issues."
The Clubhouse's methods focus on the strengths and abilities of individuals instead of their deficiencies. It offers members the opportunity to be whole again. By building life skills and reinforcing teachings, members can then help their peers to grow and heal. With easier access to mental health services, The Department of Health can tackle trends of suicide and lower hospitalization and incarceration rates related to mental illness.
"I am proud to see this building come together. It has been a long time coming. It broke my heart going to court bi-weekly, witnessing citizens stand before judges expressing the need for basic life skills designed to improve daily function. Today we set in motion the beginning stages of meeting those needs. We are one people, and as one we need to take effort, show support, love and care for one another," said Assistant Commissioner Dr. Nicole Craigwell-Syms.
The Clubhouse uses a member-centered approach. Membership is open to anyone with mental illness. Goals for Clubhouse members include gainful employment, social integration and overall wellness.
The Department of Health truly believes that every person has the potential to make a full recovery and lead a normal life.
For more information about the Behavioral Health, Alcoholism and Drug Dependency Services program on St. Croix, call 718-1311, ext. 3631; on St. Thomas, call 774-9000, ext. 4605 or 774-7477.