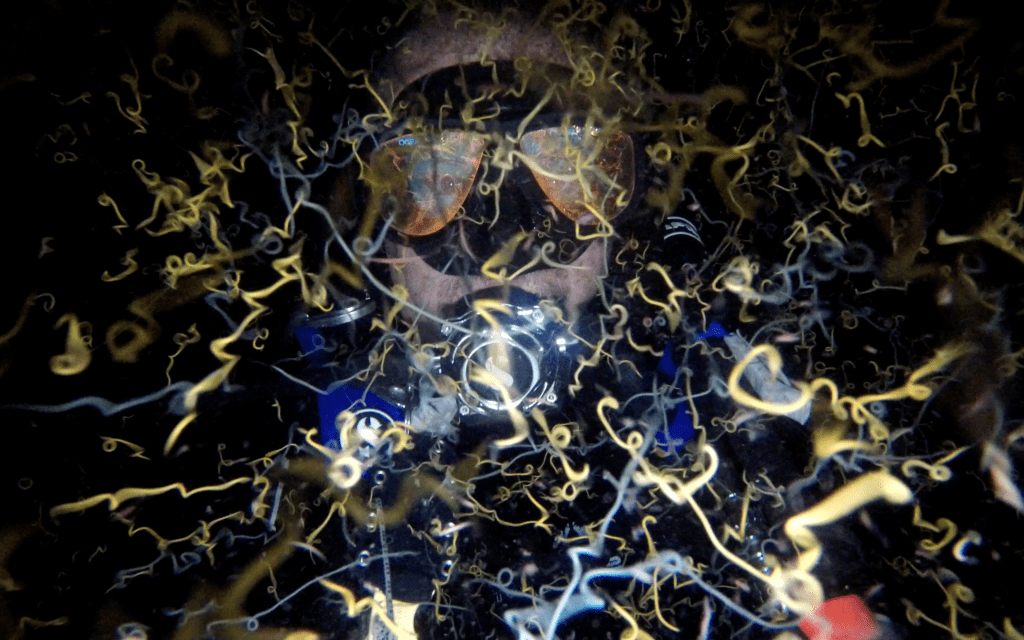 The Nature Conservancy is building a seawater nursery to conduct assisted coral fertilization and coral reef conservation work according to Ashlee Lillis, TNC's Virgin Islands Coral Manager for the Caribbean Division.
"Maybe if we create millions, maybe one will survive," she said. "We're hoping for more."
Lillis talked to the Source about the reefs' "death by a thousand cuts," including disease such as an epidemic that is killing coral around St. Thomas. The theory is the disease was brought to the area by ships from Florida, she said. Warming waters, overfishing and not enforcing regulations are big coral killers. Land-based pollution, weather and sunscreens also play a part in bleaching coral reefs.
It takes thousands of years to create a reef. The best reefs in the world are only covered by about 25 percent live coral, but that number should be 90 percent, Lillis said. TNC has been working to graft coral for about 10 years and now will work to grow coral by distributing gametes (sperm and eggs released by coral) over the species to promote reproduction. More technology and science-based solutions are needed to regenerate the world's reefs, she added.
The coral lab and land-based nursery will comprise three shipping containers, with one used as a dry lab, the second as a wet lab with tanks, and the third to be used to research and propagate gametes. Lillis said coral has a symbiotic relationship with algae that ends if there is too much sun, so a greenhouse top over everything will protect the coral.
"We want to create a facility that is resilient so we can create reefs that are resilient," Lillis said.
The overarching goal of the program is to protect the reefs so that they can protect the shorelines from storm damage, she said. Satellite maps are used to find the most critical reefs to protect and TNC will focus on those.
Research in the nursery will focus on solutions to reef decline all over the world, and those  that work locally will be applied to V.I. reefs. Researchers will test and refine techniques for coral restoration.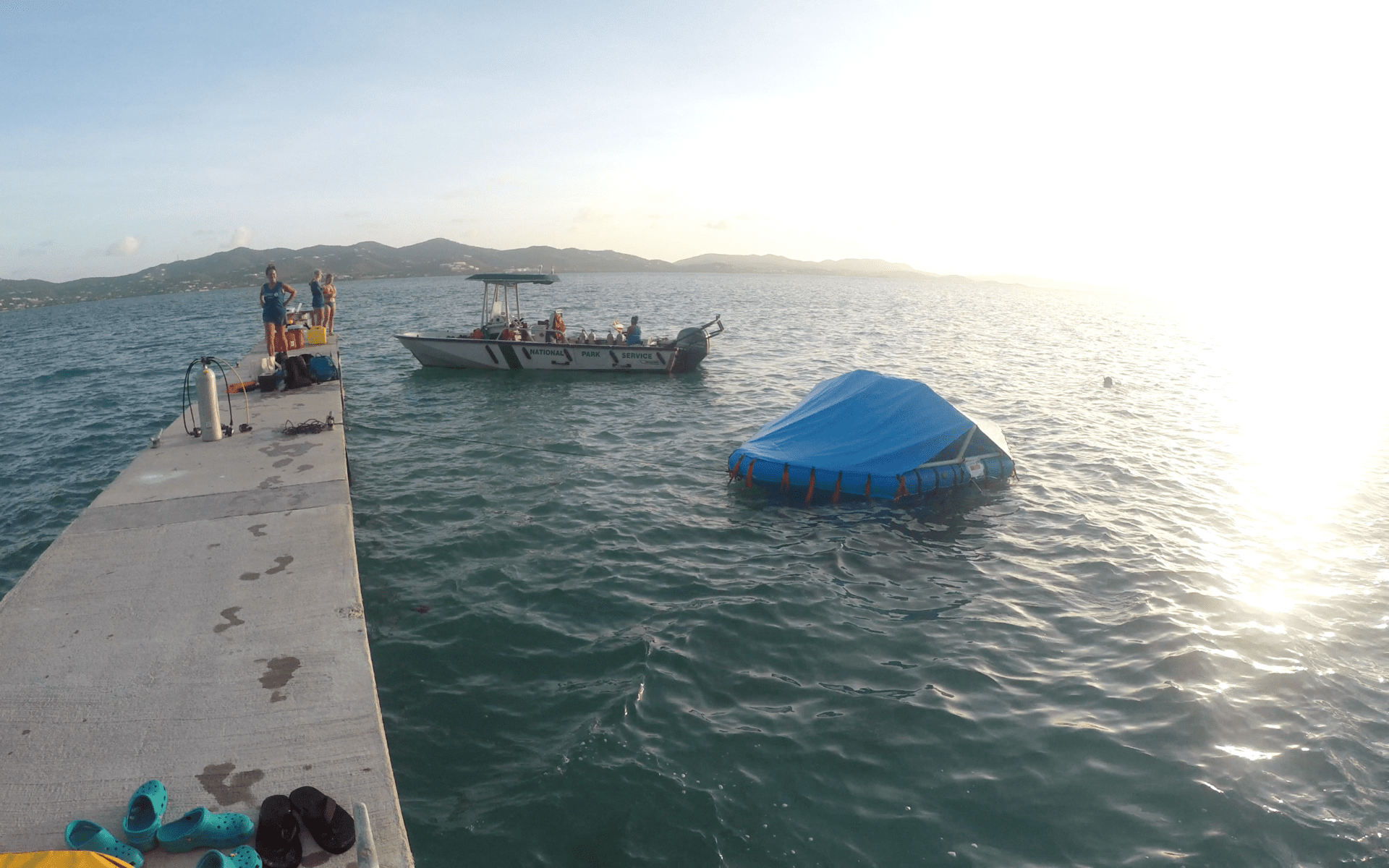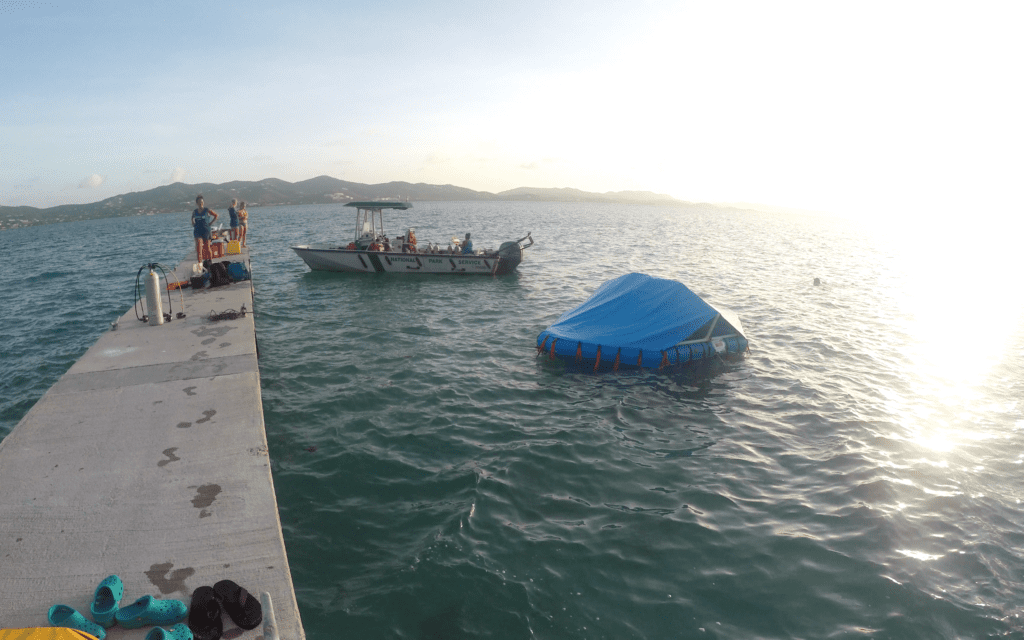 The first areas to be re-populated, Lillis said, are the National Park Service reefs and the East End Marine Park on the east end of St. Croix.
Partners from TNC and the NPS worked last week on the first step in assisting coral fertilization. Divers from both entities spent time in the waters at Buck Island Reef observing and collecting gametes during the nighttime spawning hours.
Coral only spawns once or twice a year – usually August and September. It is tied to certain days of the lunar phase and the full moon, and a certain number of minutes after sunset. The process only lasts 45 minutes to an hour. In 2017, Elkhorn coral were observed and gametes collected. This year, the teams worked with boulder corals.
The two dive teams spent many hours in the water before they were rewarded with clouds of gametes along with a rush of feeding fish and worms, indicating coral spawning. Some gametes were caught and held in a coral larval settling pool. Some were sprinkled over the coral and some are being stored to be used to grow more coral.
The lab is being funded by private donations and should be completed by the end of the year on the TNC's property in La Grande Princess.