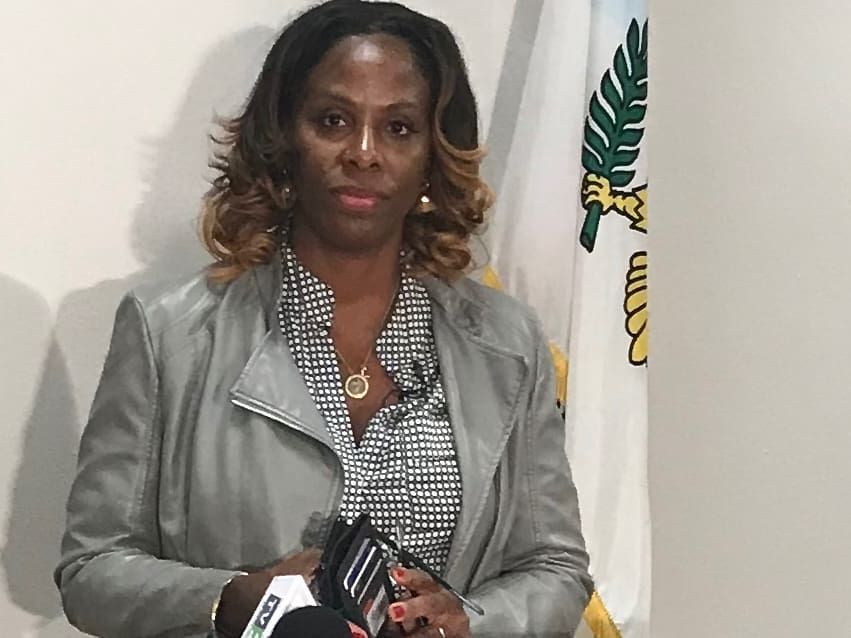 Congresswoman Stacey E. Plaskett released the following statement regarding a letter she sent to Governor Albert Bryan Jr. and Senate President Novelle Francis regarding the viability and sustainability of the Virgin Islands Water and Power Authority (WAPA):
"Today, I sent a letter to the Governor and the Senate President of the Virgin Islands regarding the long-term state of affairs in addition to the regular power outages that are plaguing our Islands. These disruptions have impacted homes, workplaces, schools and particularly our residents with sensitive health concerns.
"Based on in-depth conversations with WAPA and outside utility and financial experts, I believe that the Virgin Islands is suffering an energy crisis noting that this conclusion is not simply a reaction to the regular power outages plaguing the islands but those outages are symptoms of more insidious problems facing the Authority.
"WAPA is out of options and must be radically reformed. WAPA must take radical, extraordinary steps for our people to receive efficient and reliable service in a financially sound utility system. In my letter to the leaders of the executive and legislative branches of the Virgin Islands government, I express deep concerns about WAPA's frail financial status which has left it effectively insolvent. I also discuss my concerns with the overall management of the Authority. My letter is not to debase WAPA but to put the focus for correction on the Virgin Islands government leadership (myself, the Governor and the Senate President) to do what is necessary to fix our failed utility system.
"The letter goes on to discuss the idea that my office, the office of the Governor, the 33rd Legislature and the Virgin Islands Public Services Commission (PSC) should work together to petition for financial and technical assistance from relevant federal agencies to enable WAPA to chart a new course. The letter discusses HUD's concern that WAPA lacked the ability to handle hundreds of millions of dollars in federal aid. My letter cited specific areas where the government and the Authority should seek federal assistance once the emergency declaration has been made: community disaster loan forgiveness; technical assistance from the Rural Utility Service; expertise from the U.S. Department of Energy to provide efficient and reliable electrical service; a petition to HUD to re-evaluate funding levels provided the Virgin Islands for hazard mitigation projects; and federal court intervention.
"Business as usual, hopes rather than radical plans, bringing in experts to review symptoms rather than the disease; these behaviors have put us in a vicious circular motion that will become a whirlpool driving us to ruin. Now is the time for radical disruptive action to bring about an end to the energy crisis in the territory. I know the Governor and Senate President both want better for our government operations, the welfare of the people of the Virgin Islands, and our future."