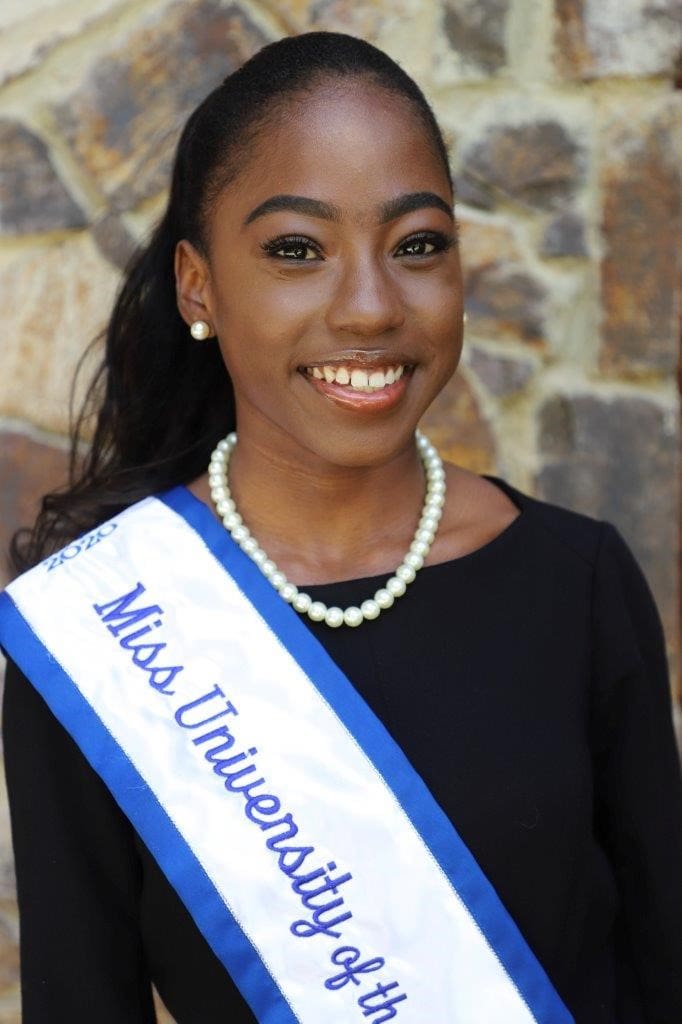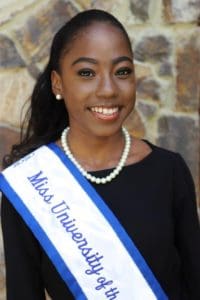 Miss University of the Virgin Islands (UVI) 2019-2020, Sherquan Henry will compete in the 2019 National Black College Alumni (NBCA) Hall of Fame Queens Pageant from Sept. 25-29, in Atlanta, Ga., at the Hyatt Regency Hotel. Henry will compete against college queens from Historically Black Colleges and University's (HBCU) around the nation for the title of Miss NBCA Hall of Fame. This year marks the 34th year of the competition.
Henry, age 20, is from St. Thomas and attends UVI on the St. Thomas Campus. She is a junior majoring in business administration. Her career aspiration is to become a corporate lawyer.
She is vying for the crown on a platform entitled "Discovering self-identity through cultural exploration."
"I am truly honored to represent the astounding HBCU that has taught me that student uniqueness is the root of a great culture and that my success can only be limited by me," Henry said. "As a student at UVI, I have learnt [sic] that excellence is not limited to the size of your university, and I intend to demonstrate that."
While Henry is excited about the show in general, the talent segment is one that she is anticipating most.
The 2019 National Black College Alumni (NBCA) queen contestants are judged in four categories, including talent, poise or projection, oratory and personal and private interviews. The contestant crowned Miss NBCA will serve as a national representative and advocate of HBCUs, and she will receive an academic scholarship and other prizes.
Henry will be accompanied by her advisor, Leon Lafond, director of Student Activities, co-advisor, Jessica Johnson-Wispe, and her assistant coaches: Che-Raina Warner, Aron Gumbs and Mary Alice Prosper.
The focus of the competition is to provide great opportunities for young women attending Historically Black Colleges and Universities (HBCUs) and help them better prepare for the future, as well as gain self-awareness, self-confidence, individual pride, pride for their institution and a greater social awareness overall.
The University of the Virgin Island has walked away with the NBCA Hall of Fame crown twice in the last six years. Elisa Thomas won in 2014 and Che-Raina Warner won in 2016.
The NBCA queen's competition is sponsored by the NBCA Hall of Fame organization.