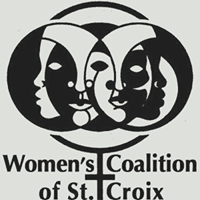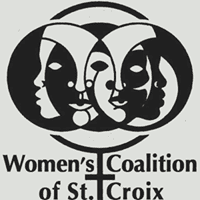 Women's Coalition of St. Croix (WCSC) will host 'A Time for Healing' on in observance of the National Day of Remembrance for Murder Victims (NDRMV). The gathering will be held at 4:30 p.m., on Wednesday, Sept. 25, at the Amphitheatre at Sunny Isle Shopping Center, with healing activities for children and older youth.
At 5:30 p.m., the community portion of the event will begin with activities for healing, self-expression and to honor the memories of loved ones.
"We are all affected by the violence that ends lives in our community," said Clema S. Lewis, executive director of the Women's Coalition. "We wanted this year's remembrance event to focus on healing from the pain and grief."
'A Time for Healing' will include the 'Reflections of Love Speak Out' to provide surviving loved ones opportunities to express their feelings. The Wall of Remembrance, a visual presentation of the names of people murdered on St. Croix since 1974, which is updated annually, will be available for viewing. Opportunities to sign the USVI Says NO MORE pledge against domestic and sexual violence, crimes which are often precursors to homicide, will be available.
"We are pleased to have individuals and other organizations partnering with us for 'A Time for Healing,'" said Carolyn Forno, WCSC's assistant director. The event partners are: the VI Domestic Violence and Sexual Assault Council, Caribbean Center for Boys & Girls of the VI, IHESHA The Make A Move Committee, Yahfari E. Brodhurst SafeHeaven Community Center Inc., and Light Your Love Inc.
Ending violence is an important aspect of NDRMV.VI and key to the Women's Coalition's vision for the future. Sheelene Gumbs, WCSC's crisis counselor, talks about what must be faced to end violence in our community: "We are losing ourselves to fear. Coming together to support each other is crucial. Recognizing that hiding from the truth of pain and violence in our community is only increasing our pain and loss. We're losing our generations because we are afraid. Afraid to talk, afraid to act. But the problem continues. It can't be a problem anymore; it needs to be our problem, my problem. And we are the solution."
Sept. 25 will mark the 12th anniversary of the National Day of Remembrance for Murder Victims' designation by the U.S. Congress to recognize the impact of homicides on surviving loved ones and communities.
Visit the NDRMV USVI Facebook page, www.fb.com/ndrmv.vi to join the conversation. Call the Women's Coalition of St. Croix at 773-9272 or visit their website, www.wcstx.org, for information on free advocacy programs and services for people impacted by violence.