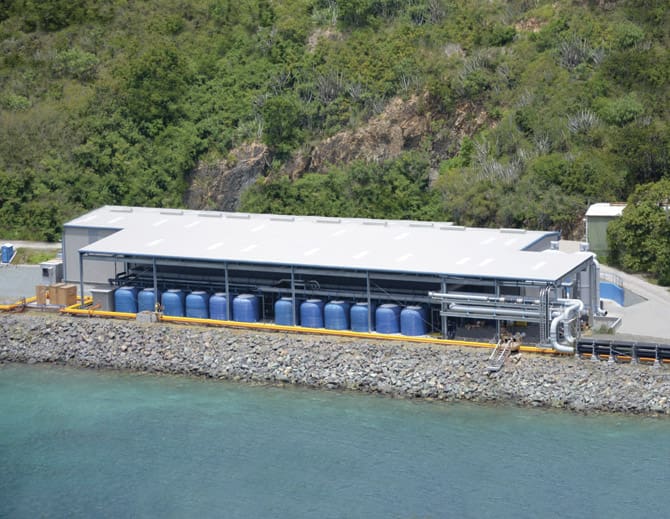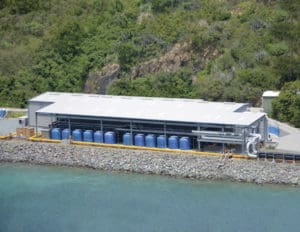 As part of an ongoing working relationship with the New York Power Authority (NYPA), WAPA has asked for technical assistance in resolving ongoing electrical system issues, according to a press release issued Tuesday by Virgin Islands Water and Power Authority Executive Director Lawrence J. Kupfer.
"It is no secret that both of WAPA's power plants, but more so the Randolph Harley Power Plant on St. Thomas, have suffered through instability events of late, which have resulted in a number of major and district-wide service interruptions. Earlier this week, my team and I conferred with our colleagues at NYPA and formally requested assistance in identifying the root causes of these outages, and develop both immediate and long-term solutions to the electric system instability being experienced in both districts," Kupfer said.
NYPA deployed a team of subject matter experts to the Virgin Islands today to assist WAPA and contractor engineers in developing solutions to the current generation challenges.
Governor Albert Bryan, Jr. said today, he shares the frustration of our residents and business community concerning the recent series of generation outages in the St. Thomas – St. John District. "This issue continues to be a top priority for our administration. We fully understand how the disruptions have impacted homes, workplaces, schools and particularly our residents with sensitive health concerns. We are tirelessly working with WAPA towards establishing more reliable and efficient power generation and have been assured that the immediate challenges confronting the authority are solvable. We are grateful to our technical partners like the New York Power Authority for their immediate and emergency assistance toward the much anticipated solutions to these problems."
Kupfer thanked New York Governor Andrew M. Cuomo, and Gil C. Quiniones, President and CEO of NYPA, for their immediate acceptance of WAPA's request for assistance. "In addition, NY Power Authority will continue their ongoing review to optimize operations at the two power plants with the goal of reducing the current high cost of producing electricity, and establishing best practices protocols for emergency preparedness." NYPA is also assisting WAPA in the retooling of an integrated resource plan, creating a roadmap for a clean, reliable, and affordable electricity system for the territory, he added.
NYPA has been engaged with WAPA for several months providing technical guidance on proposals for new power generation, renewable energy, and battery storage projects. Additionally, NY Power Authority is advising WAPA on several planned power transmission and distribution resiliency projects, including gas-insulated substations, new submarine power cables, selective undergrounding of transmission lines, and the widespread installation of composite poles, which are designed to withstand 200 mile per hour winds, Kupfer said.
NYPA and WAPA are jointly working to restructure the electric rate design, promote the use of renewable energy sources, such as solar arrays, etc. while reducing the reliance on fossil fuels, and increasing resiliency across the territory.