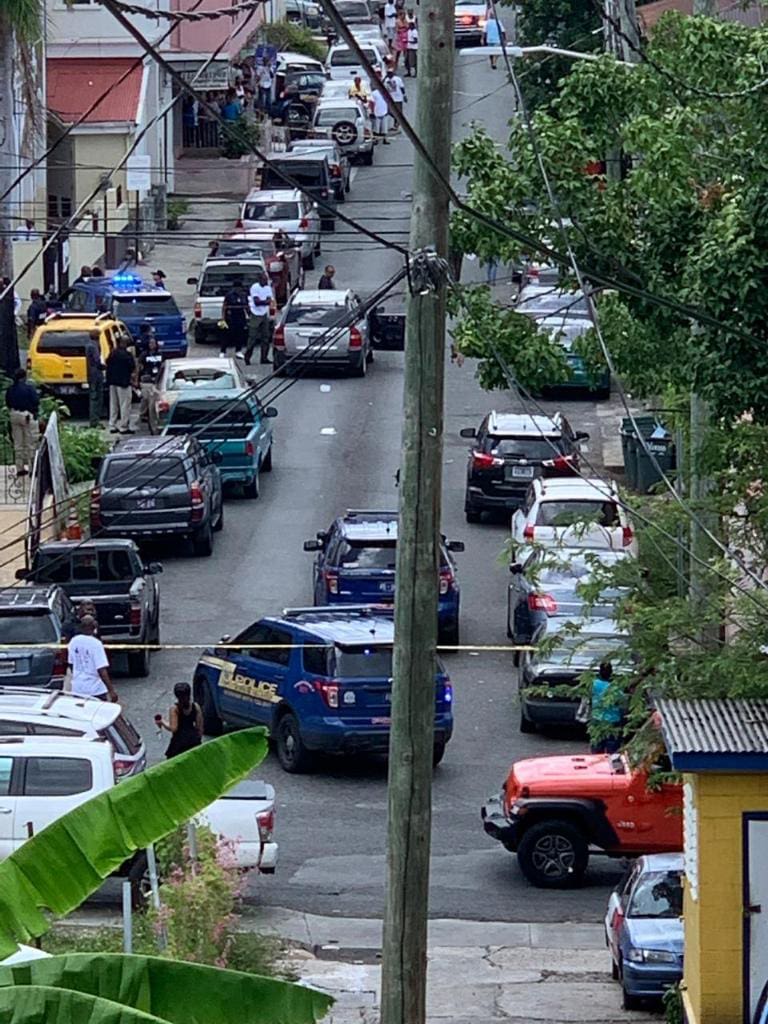 One man was killed and a minor wounded when shooting broke out in the vicinity of the Seventh-day Adventist Church in Charlotte Amalie while Saturday morning services were going on, according to the V.I. Police Department.
On Sunday evening the police identified the slain man as Amijah Charles. The report did not include his age or place of residence.
The Source homicide listing places it as the 12th homicide on St. Thomas since the beginning of the year, the 26th in the territory.
VIPD Public Information Officer Glenn Dratte said that at about 10 a.m. Saturday the police received reports of shots fired in the vicinity of the church. Responding officers found two victims – an unresponsive male and a minor who had been shot twice in the lower extremities. Both victims were transported to the Schneider Regional Medical Center.
According to the police report, Charles was driving an SUV with a minor passenger while a black Nissan car carrying four occupants was lying in wait. As the SUV entered the street, one of the men in the Nissan got out, aimed and opened fire on Charles and the minor passenger, police said. The black Nissan left the scene at a high rate of speed, Dratte said.
While emergency medical technicians on the scene detected no vital signs from Charles, VIPD officers were able to transport the responsive and coherent minor, who suffered gunshot wounds to his lower extremities, to the Schneider Regional Medical Center.
Dratte said that the shooting had taken place during services at the Seventh-day Adventist church, but that no one in the church was injured.
Police urged anyone with information about the incident to call the VIPD at at 340-774-2211 ext. 5617, or the anonymous tip service, Crime Stoppers USVI, at 1-800-222-8477. Information supplied to Crime Stoppers that results in the resolution of a case can qualify the caller for an anonymous cash reward.
* The Source homicide list is based on police reports but, unlike the VIPD list and those in other media, does not include suicides or vehicular homicides.
Editor's note: This story was edited after being posted to identify Amijah Charles as the victim.