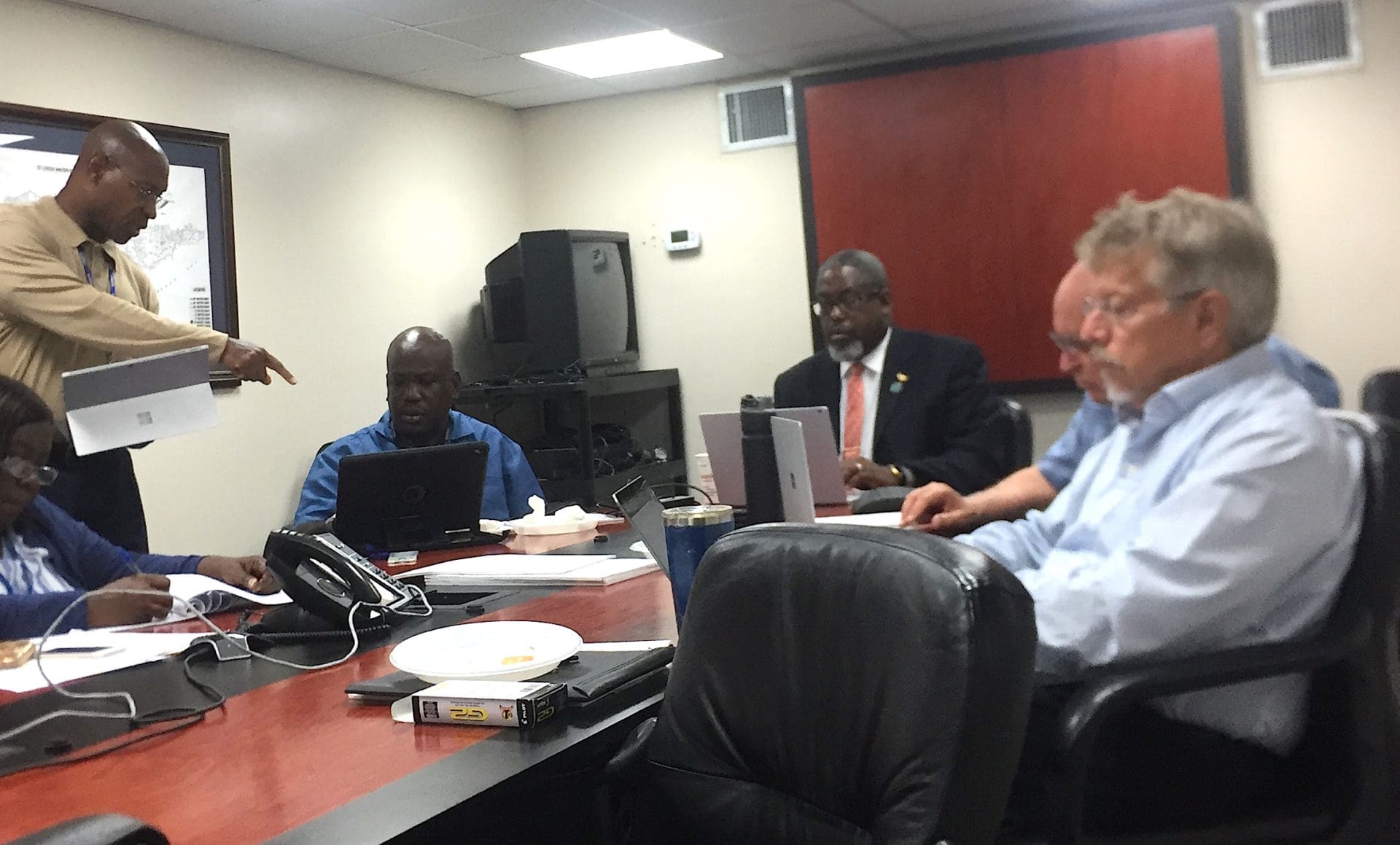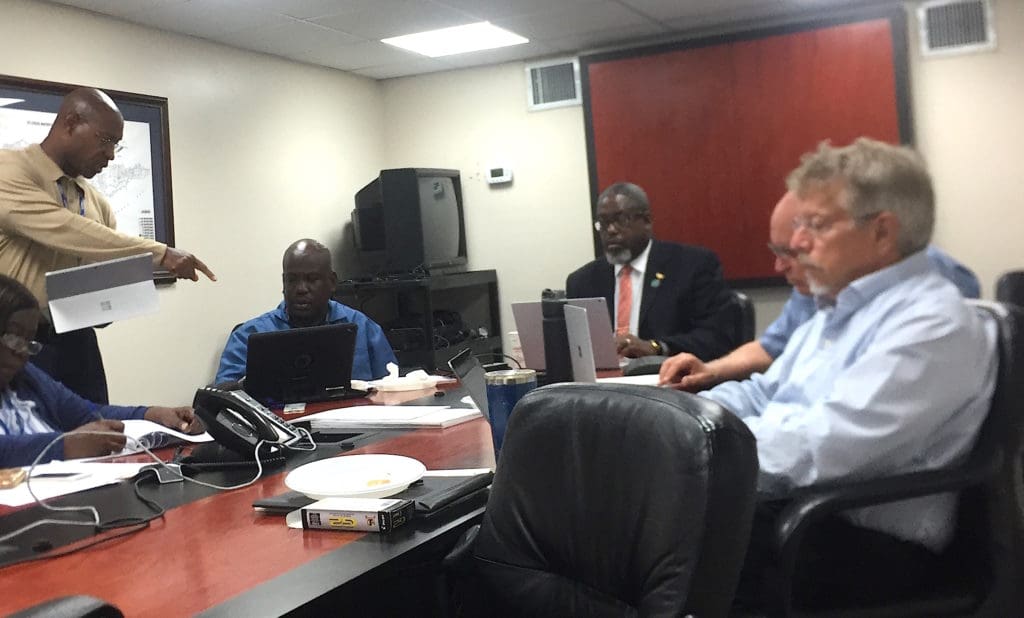 Steps were taken by the V.I. Water and Power Authority's board Thursday to engage companies that can perform early electrical damage assessment and begin repairs in the event of a hurricane this storm season. The board also approved a motion to house the hundreds of workers needed after a major disaster in relative comfort on cruise ships.
The first action approved by the board was to line up contractors for major damage
assessment services for the utility's transmission and distribution system in the event of a storm. The contractors will be expected to identify, document and report damages and hazards in the aftermath of a hurricane. An evaluation committee presented the names of three out of six companies that submitted bids to WAPA.
"Our internal resources can be put to better use (than assessing damage), and FEMA will
refund," Larry Kupfer, the chief executive officer for WAPA said.
The board voted in favor of two companies: Haugland Energy and BHI Energy. Both companies are currently working in the territory, and additional employees can be brought in as soon as airports open after a hurricane.
Vernon Alexander of Special Projects said there were also several companies vetted to
provide emergency line crews and equipment for restoration of power after a hurricane.
He said 11 proposals were received but two were eliminated because the companies didn't provide the required information.
The committee narrowed down the list by considering cost estimates, experience with hurricane aftermath conditions, the number of crews available and knowledge of the WAPA system, Alexander said.
Committee members then recommended two local and two off-island contractors. The companies will be responsible for rebuilding the electrical distribution system after a hurricane or other natural disaster.
The board voted to approve the committee's recommendations and authorized Kupfer to
negotiate and execute contracts with local contractors Fortress Electric and Bonneville
Contracting and Technology Group (now named BTech, LLC), along with off-island Haugland
Energy and BBC Electric.
Kupfer said that, although FEMA arranged and paid for the cruise ship used to house
workers after the 2017 storms, there is no assurance the agency will do the same next time, so WAPA researched emergency housing boat charters.
Landry & Kling Global Cruise Events was recommended by the evaluation committee
because of its "experience, capability, resources and financial backing," Alexander said.
The company will be expected to supply a vessel with bedrooms and beds, dining rooms,
meals, housekeeping, air conditioning, closets, security and fire prevention equipment.
In 2017, FEMA paid $275 per day to house workers, and Landry & Kling's bid is $194 per day per worker, Alexander said. The cost would be higher for fewer number of days, he added.
Board members attending the video-conference meeting between St. Thomas and St.
Croix were Hubert Turnbull, Gerald Groner, Noel Loftus, Anthony Thomas, Juanita
Young and Cheryl Boynes Jackson.