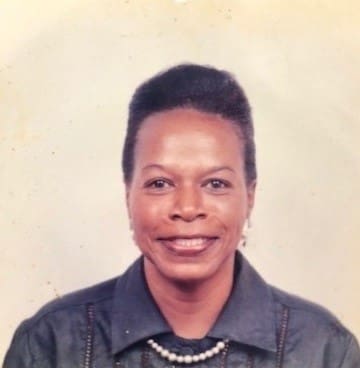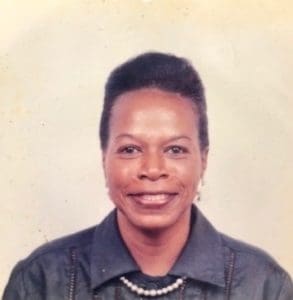 Iris Bølling Wilson of Estate Sion Farm died on July 29. She was 76 years old.
She is survived by her beloved children: Karen A. Wilson-Gilkes and Steve A. Wilson; grandchildren: Shanice Alana Wilson, Che Omari Wilson, Isabel Chioke Wilson, Brei-Anna Iriis Parris, Tajhi Romero and Alexander Parris; great-granddaughter: Sanai Alani Wilson Walcott; Sisters: Roselyn D. Bolling-Griffith, Beryl Bolling-Sergent and Jane E. Bolling; brother-in-law, James Griffith Sr.; and nieces: Corine Bolling-Lawless, Carmen G. Rios, Judith Griffith-Phillip, Cindy Sergent-Rogers, Tiffany Bolling, Linda, Jacqueline (Jackie), Yvette and Lynette Barnes;
She is also survived by nephews: Craig Springett, Augustin Christian, Sr., Elnes Sr., Glen, Richard Sr., Shawn and Mark Bolling, Elmo, Bernard Sr., Dennis and Derrick Barnes, Roy O'neal and James Semper; great nieces: Nyisha Richards, Myia Khan, Chenika Rogers, Anisa, Jayla, Estefania and Joanna Bolling, Rosalinda Christian and Brianna Leandre; and great-nephews: Glen, Jason, Andre and Gregory Washington, Richard (Ali) Khan, Marcel Rogers, Amar, Alexander and Austin Philip, Roshawn, Eric, Quinton and Eaton Bolling and Jaime, Nigel and Noah Christian. And she was a great-great aunt to numerous other nieces and nephews.
More survivors are her godchildren: Marjorie Ramos, Shuler Conner, Jason and Andre Washington; and special friends: Anthony and Lena Morton, Iva Brandy, Aquita Sarauw and family, Ruben Sergent, Steve and Frances Matthew, Catherine Massicott, Ada Heath, Janet Strunkey, Grace Henry, Sonia Spencer and family, Alice Richardson, Naomi and Emmanuel Sweeney, Verne Petersen, Gwendolyn Jacobs and family, Mary Hendricks and family, Shadrack Gill and family, Sylvia Barnes, Velma Soanes, and the Friedensthal Moravian Church family.
Other survivors include cousins and other relatives: Elaine and Ernst Schuster, Lorna Benjamin and family, Marva Brooks and family, Gertalin Bolling and family, Delita and Dorothy Bolling, Alicesen Ramos, Doris Mae Williams, Louise James, Carmen Moorhead-Mills, Hugo, Roderick, Kent and Fraline Moorhead, Camille Williams and the Bolling, Bough, Payne and Moorhead families; as well as other relatives and friends too numerous to mention.
A viewing will take place at 9 a.m. followed by a funeral service at 10 a.m., Monday, Aug. 19, at Friedensthal Moravian Church Christiansted. Interment will be at Christiansted Cemetery.