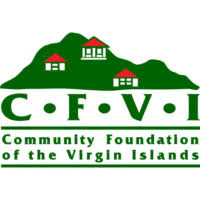 The Community Foundation of the Virgin Islands (CFVI) has announced its 2019-2020 academic scholarship awards and grants to 80 undergraduate and seven graduate students. Marie Thomas Griffith, chair of the Foundation's Scholarship Committee and member of the Foundation's Board of Directors, said, "At CFVI, we are committed to continuing our efforts to increase the level of support available for talented and dedicated Virgin Islands students."
Thanks to the generosity of the Community Foundation's donors, these 87 Virgin Islands students will receive financial support to attend schools such as George Mason University, Boston University, Drexel University, Florida State University, Berklee College of Music, Temple University, Howard University and the University of the Virgin Islands.
CFVI scholarships and grant awards for this academic cycle total more than $205,000, in amounts ranging from $500 to $5,000. This year, the single largest source of Foundation scholarship support was provided by Heavy Materials LLC, which awarded $57,500 in scholarships to 23 students.
Also awarded for the first time this year was $17,000 in Next Generation Scholar Grants of $1,000 each to graduating high school seniors who identified themselves as members of a family in which they will be in the first generation who would be college or university graduates. The Community Foundation believes that equal access to higher education is a key to making positive change within the community, and it is honored to be able to provide this additional support to dedicated students.
Since 1996, the Foundation has awarded an increasing number of scholarships. To date, more than $3 million has been awarded in scholarships to over 1,000 V.I. students. This year the Foundation is pleased to report the establishment of 12 new scholarships to be awarded for the first time.
For a complete list of scholarships, see below or visit www.cfvi.net.
Congratulations to all of our 2019 Scholarship recipients:
Alex Adams
Michelle Adams
Hakim Alexander
Aaliyah Ambrose
Jean-R Apollon
D'Briault Atemazem
Ludovic Atemazem
Nouzie Aubin
Ella Barr
Iris Battiste
Jeremy Bellot
Janae Bruce
Amal Bryson
Pooja Chainani
Chinique Charles
Alex Cintron
J'Mari Clarke
Ashley Clendenen
Nirisha Commodore
Nichel Daniel
Daicya Dawson
David Dawson III
Karmical Dore
Devanny-AL'Leyah Dorelien
Monae Edmead
Jendayi Edmeade
Crystal Fahie
Suleika Farquhar
Elizabeth Ferguson
George Francis II
Stacy Frederick
Gia Freeman
Hezekiah George
Jemoi Gerald
Johanna Gonzalez Weekes
Mahlana Graham
Makayda Gustave
Keshawn Hardy
Andrea Harrigan
Ketura Harrigan
Micah Hill
Shaniqua Hodge
Jernijah Isaac
Nyalah Jackson
Takia Joseph
Estelle Jules
Michelle Laudat
Elisabeth Leerdam
Diamond Lewis
De'Umee Liburd
Juchara Margetson
Terrencia Martin
Liliana Martinez
Addis Miller
Asel Mustafa
Tywreh Nelson
Nayeli O'Shaughnessy
Radiance Peets
Teon Persaud
Gwendeline Pimentel
Kahlifah Powell
Angelina Prince
Omaira Rachid
Aria Rawlings
Gabriel Reed Jr.
JahQuan Richards
Dy'Quoya Roach
Jada Romer
Jalen Roper
Joseph Sibilly Jr.
Shayahn Soto
Aliyia St. John
Deon St. Jules
Ki'Andre Thomas
Knea Thomas
K'Nesha Thomas
Micaya Tuitt
Alana Urena
Khaysaun Vanterpool
Amanda Warner
Elisa Webbe
Brianna Williams
Travis'a Williams
Tommy Wise
Ellaina Wyllis
D'Shae Xavier
Marquise Xavier
If any family, organization or business is interested in providing scholarships next year, please consider establishing a scholarship fund at the Community Foundation of the Virgin Islands. The scholarship application, review and award process are managed by the Foundation. All you need to do is name your fund and begin fundraising for 2020.
Because of CFVI Angel donors, scholarship funds at CFVI are able to operate without any administrative fees. Angels make annual gifts of $500 or more to the Foundation. Thanks to CFVI Angels 100 percent of scholarship funds will continue to benefit students' academic commitments.
The Foundation will commence its Spotlight on Scholars, which will be available on CFVI's various social media platforms, so stay tuned. The Foundation would like to hear from former scholarship recipients. Please take a moment to visit this link and fill out the questionnaire https://cfvi.co/SchRecReq