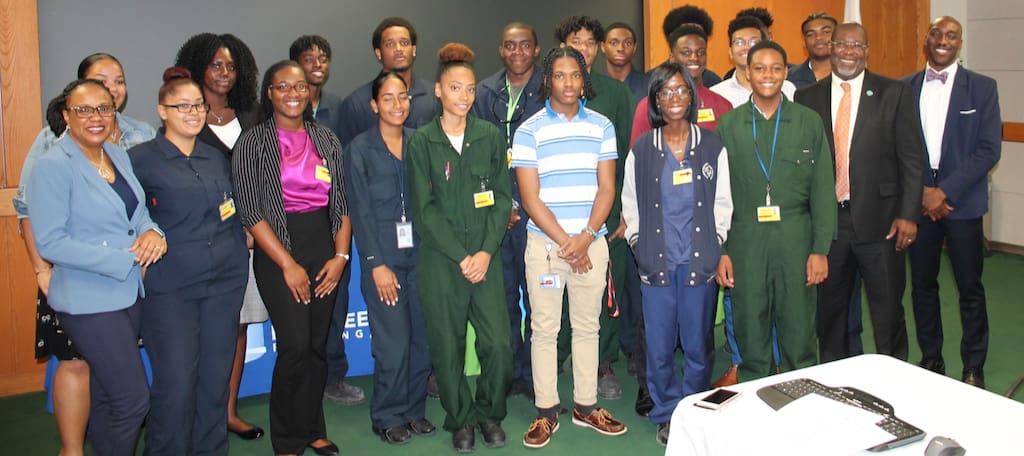 On Friday, Limetree Bay Terminals recognized 20 young Virgin Islanders who completed Limetree's 2019 summer internship program.
The program provided the interns with tangible work experience in areas that best fit their individual interests. During the six to eight week internship program, they were assigned specific work activities and projects within Limetree.
The interns were required to complete a detailed application and interview process and  worked in various departments, including engineering, information technology, security, safety and environmental, maintenance, marine, medical, warehouse, human resources and other areas.
As the company shared, the interns got the chance to experience many of the operational aspects of Limetree. They also gained insight into the human resources, security and safety policies and procedures of the company.
"Limetree's summer intern program allows young Virgin Islanders an opportunity to explore various careers in the energy industry," said Darius Sweet, Limetree Bay Terminals chief executive officer.
Several interns completed Basic Plus training, the benchmark for general safety rules, regulations, practices, and principles within the petroleum refining industry, along with  site-specific training. They learned more about the complexities and rewards involved in working at the terminal and received certifications for their time and commitment to the program.
"It is important that our company continues to partner with the Virgin Islands community to develop young people throughout the territory. Each individual at Limetree plays a critical role in the overall success of the organization, and we appreciate all the departments and mentors that worked with the students," Sweet said.
Limetree Bay Terminals is an oil storage business located within the former Hovensa refinery. A sister company, Limetree Bay Refining, is working to restart a portion of the former refinery, possibly by the end of the year or in January of 2020. Both entities may be hiring additional staff in the coming months, based on projections made during legislative hearings on their contract with the V.I. government.