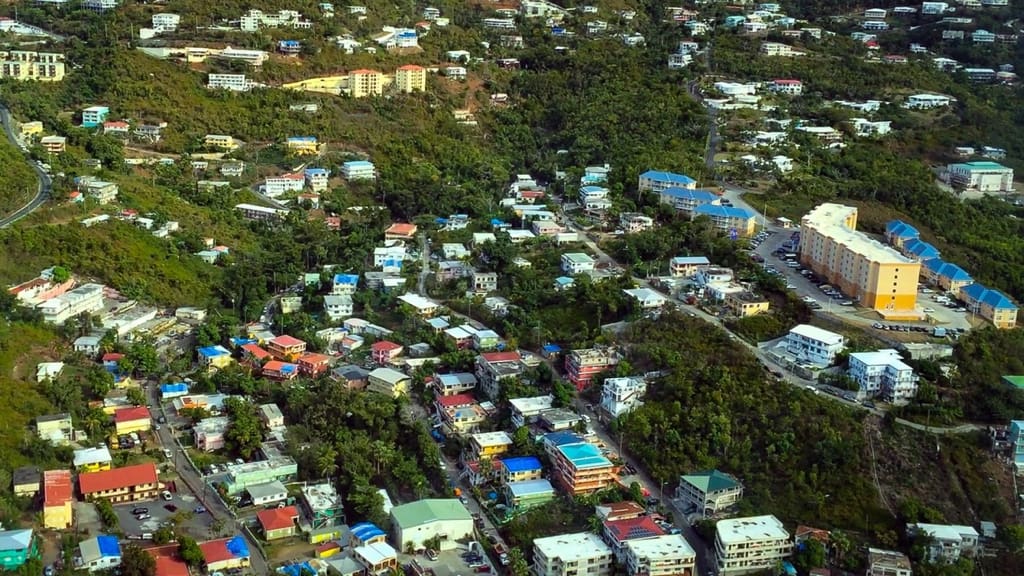 The U.S. Department of Housing and Urban Development is delaying aid to the U.S. Virgin Islands due to corruption and arrests in neighboring Puerto Rico and concerns about capacity to absorb and use the funds in the USVI.
On Friday, HUD announced ongoing disaster mitigation funds will be released in two waves; one for storm-affected states and a second, later one for Puerto Rico and the USVI.
In a statement, HUD Secretary Ben Carson focused on quicker aid to states.
"Recovery efforts in jurisdictions prepared to do their part should not be held back due to alleged corruption, fiscal irregularities and financial mismanagement occurring in Puerto Rico and capacity issues in the U.S. Virgin Islands, which is why HUD will award disaster mitigation funds in two separate tranches," Carson said. "Untangling these funds from each other will help recovery and planning move forward in communities capable of properly and prudently disbursing funds, all the while protecting taxpayers who are footing the bill," Carson continued.
In July, Julia Keleher, Puerto Rico's former secretary of education, and five other Puerto Rican sector government officials were arrested. Keleher was charged with misusing funds by steering it to unqualified, politically connected contractors.
This impacts $8.3 billion awarded to Puerto Rico and $770 million to the USVI.
V.I. Gov. Albert Bryan decried the move and Delegate to Congress Stacey Plaskett issued a statement focused on building capacity and accessing the funds as quickly as possible.
"While I understand the concern for heightened scrutiny given the recent developments in Puerto Rico, there have been no improprieties in the Virgin Islands' disaster recovery process and no discernible reason to couple the U.S. Virgin Islands with Puerto Rico in this matter. We are not Puerto Rico," Bryan said.
Bryan also said his administration has implemented measures to build capacity and ensure coordination and compliance with federal disaster grant funding through the Office of Disaster Recovery, which is monitored and funded through the U.S. Department of Interior.
"We have been successful in drawing down the $242 million in tranche one and received approval of our action plan for the drawdown of the $779 million in tranche two. In fact, we are awaiting HUD's preparation of the grant agreement to access those funds," he said.
The governor said his administration questions the decision to not include the territories in the Federal Register Notice with the other storm-affected areas in the continental United States and plans to push back against it.
"I have been lobbying the White House and Secretary Carson to get a better understanding of the implications. Almost two years have passed since the storms, and we can't afford to delay any further," Bryan said.
Regarding capacity, the territory has struggled to spend the available aid quickly and efficiently. The territory's small size and insular isolation led to large numbers of subcontractors – and long chains of sub-subcontractors – coming into the territory, creating confusion and disputes about contracts and delays in pay to actual workers.
Plaskett said she had language included in the recent Disaster Relief Act of 2019, where Congress requires HUD to issue such guidance for all areas no later than Sept. 4.
"Put simply, there has been no delay to these funds," she said.
She emphasized the need for capacity building and financial controls.
"Government agencies in the Virgin Islands will be tasked with handling hundreds of millions of dollars in federal funds, an unprecedented task that will challenge the government's very capacity to process such a large amount of funding. The increase in funding will be hundreds of times what is normally handled, and a sufficient number of staff will be needed to properly monitor and evaluate grant applications while keeping pace with the administrative requirements to properly expend these much needed funds," she said.
Plaskett went on to say the Office of Disaster Recovery and the V.I. Housing Finance Agency must continue working to improve financial controls and procurement processes, monitor sub-recipients, assist with increased staffing and provide other assistance needed to safeguard all federal disaster recovery funds. According to her, the Department of Interior is directly involved in V.I. capacity so the local government will be better prepared to drawdown recovery funds as expeditiously as possible.
"I hope that the territory will continue to improve its capacity and performance for the most orderly dispersal of recovery assistance to the people of the Virgin Islands," Plaskett said.