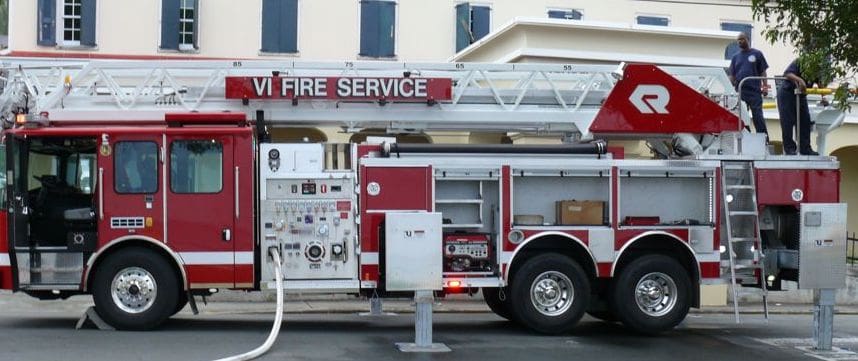 Members of the Virgin Islands Fire Services will hold boot drives from 10 a.m. to 1 p.m. Saturday on St. Croix to raise funds for the medical treatment of one of their own.
Two drives will be held – at Five Corners at the Christiansted Bypass and at the intersection of Hannah's Rest and Mars Hill in Frederiksted.
The drives encourage passersby to "fill the boot" with donated cash for the medical treatment of veteran firefighter Rhydel Robinson, who on June 28 sustained multiple gunshots while at Fort Frederik Beach. Due to the nature and severity of his injuries he was flown to a mainland hospital for treatment.
V.I. Fire Services Director Daryl A. George urged the public to support the fundraisers.
"The men and women of the Fire Services are coming together as a family to assist their brother in his time of need, and we are asking the community to support our efforts," George said.
George also asked the public to keep Robinson and his family in their prayers.