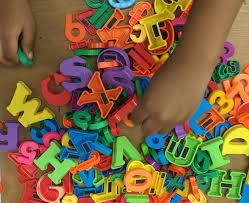 Coral Reef Academy has opened the enrollment period for school year 2019-2020. Parents with students in Kindergarten through high school who have a diagnosis of autism are encouraged to apply through Aug. 16.
"We are extremely pleased to offer Coral Reef Academy (CRA) as an option to parents with children with Autism Spectrum Disorder," said Lindsy Wagner, Coral Reef Academy board president. "Our curriculum is uniquely designed to provide students with instruction in basic subjects including reading, language arts, math, science and social studies, as well as enrichment opportunities in art, music and physical education."
The new facility will provide children with a sensory room equipped with tools and equipment to assist children regulate their senses, especially when they are experiencing sensory overload or a meltdown.
Coral Reef Academy opened in the fall of 2018, and it is a unique school located in the United States Virgin Islands that is passionate about providing an exceptional educational experience for students with autism and developmental disabilities.
The roots of CRA's program are grounded in the TEACCH method, an evidence-based academic program based on the idea that individuals with autism are visual learners, so teachers must correspondingly adapt their teaching style and intervention strategies. This is an unprecedented approach to providing services to school-aged children with autism and developmental disabilities in the territory.
For more information, contact Kirstina Barry and visit Coral Reef Academy's website at http://www.coralreefacademyusvi.org/