A Senate panel voted Wednesday to move forward a bill requiring passengers in the rear seats of vehicles to wear safety belts, but while officials agreed those ubiquitous tourist vehicles, safaris, should be included, it wasn't clear if the act could apply to them.
Nearly the whole Committee of Homeland Security, Justice, and Public Safety agreed that safety belts should be worn by all passengers within vehicles. But safaris, which hold large quantities of passengers, could not formally be defined as vehicles and became an issue with the proposed law, which was moved to the Rules and Judiciary Committee.
Traffic Commander Capt. Rosalyn Jarvis said the Virgin Island's safari issue is a very difficult one.
"According to federal standards they are not a complete vehicle," Jarvis said. These "truck chassis" vehicles are not crash tested and were not originally manufactured to allow for passengers to ride in the back. "So that is a real big issue that whenever it gets addressed will be difficult for a lot of people because a lot of taxi drivers have them."
Because the safaris could not be defined as vehicles, even though they require registration with the Bureau of Motor Vehicles, it was unclear if the proposed law, Bill 33-0040, would require the installation of safety belts.
Deputy Commissioner Jason Marsh testified on behalf of the bill and said one thing that keeps him up at night is waiting for the phone call that tells him a safari has just rolled or crashed.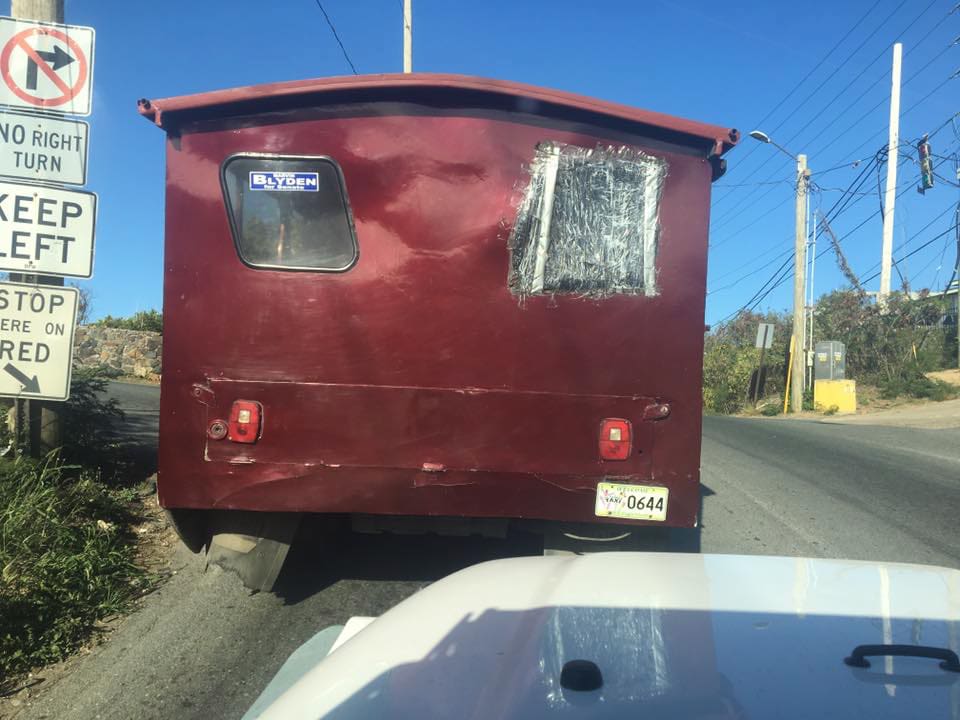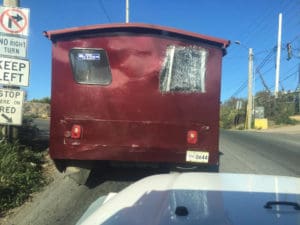 "Even if they install seat belts, as they are designed today the roof is going to collapse and everyone inside is going to be hurt," Marsh said. "It is a scary aspect of my job to think that I might get a call that 14 to 24 people just rolled over in a safari. It is unsafe. It is not designed for that."
Marsh added that his whole life he has seen safaris and it is not a matter of "if a safari will lose their brakes and roll over and kill several people, it is just a simple matter of when."
Jarvis, too, was concerned about the safaris' braking abilities and said that something needed to be done in order for safaris to be certified. She said she has witnessed safari accidents in which passenger's seats became jarred loose, causing passenger injury.
In order for safaris to be certified, Jarvis said, somebody who has that authority would have to come and take that vehicle and know what kind of seat belts would be adequate; they would have to crash test them.
"There is a whole bunch of legalities that would have to go into that. It is not something that can simply be done here on island."
Jarvis provided statistics that many senators called "alarming," and said a safety belt was one of two features that decrease the likelihood of injury when in a vehicle accident.
On average, Jarvis said, the U.S. Virgin Islands sees 5,100 vehicle accidents a year, the majority on the island of St. Thomas. She added that these accidents increase during Carnival celebrations, on holidays and during the summer months.
Jarvis said from her experience she believes the reason the higher accident rate can be attributed to St. Thomas is because it has more vehicles and hills than the other islands. The winding roads also play a large part, she said, and she has noticed people fail to stop at stop signs and exceed the speed limits.
If the legislation is passed by the full Senate, the USVI would join the 30 states that have already adopted the law. While it is still undetermined if safaris will be affected or not, should the law be adopted, passengers who frequently hop in the backs of truck beds will be subject to the proposed law.
Jarvis said citations would be given per violation at a rate of $50. This would hold the driver of the vehicle responsible for fines on every person within the vehicle not wearing a safety belt.