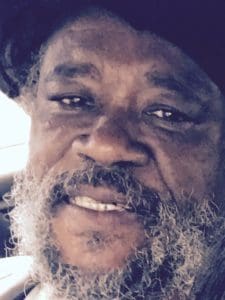 Joseph John Fulgence Sr., born on May 6, 1959, died July 2 on St. Croix.
He was preceded in death by his grandmother, Ann Marie "Patricia" Damase of St. Lucia; mother, Rosalie "Anna" Denis of St. Croix; and brother, Guy Fulgence of St. Croix.
He is survived by his children: Kyma Fulgence Belardo, Joseph John Fulgence Jr. and Jahlia Fulgence; grandchildren: Maya Belardo and Josiah Fulgence; siblings: Mary Stansilaus Neblett (Jack) of Florida, Jean Bristol Joseph (Claudius) of New York, Mary Theresa Thompson (Robert) of New York, Paula Fulgence Shoy (Fitzroy) of St. Croix, Marie Pierre Browne (Dexter) of Georgia, John Gaulbert Jean of Texas, David Denis (LaNiece) of North Carolina, and Matthew Denis (Xiomara) of St. Croix; as well as many aunts, uncles, nieces, nephews, cousins and friends too numerous to mention.
The family will receive visitors at the viewing from 4-6 p.m., Wednesday, July 17, at Divine Funeral Services, 129 Peter's Rest, Christiansted, St. Croix.
The funeral service will take place at 9 a.m. Thursday, July 18, at St. Ann's Catholic Church in Baron Spot. Interment will follow at Kingshill Cemetery.