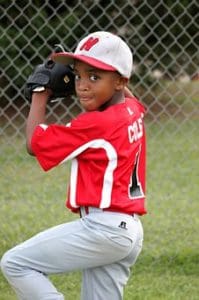 The Virgin Islands Police Department's Crime Prevention Bureau informs the community that applications are now available for the 2019 Police Athletic League (PAL) Summer Enrichment Program in the St. Croix District.
The programs will continue to serve youths ages 6 to 17, from 8 a.m. to 4:30 p.m., Mondays through Fridays. The five-week program will begin on July 8 and end on Aug. 9.
The Police Athletic League Program enriches the lives of children by creating positive relationships between law enforcement officers and the youth of the community through educational, athletic and leadership programs. Boys and girls build for the future with a place to learn, grow, and dream.
Applications can be obtained at any of the Police Department's stations or the Police Athletic League sites.
For more information, contact Sgt. Richard White, Crime Prevention Bureau supervisor, at 225-5084 or Jacqueline Freeman, Crime Prevention Bureau director, at 344-4516.