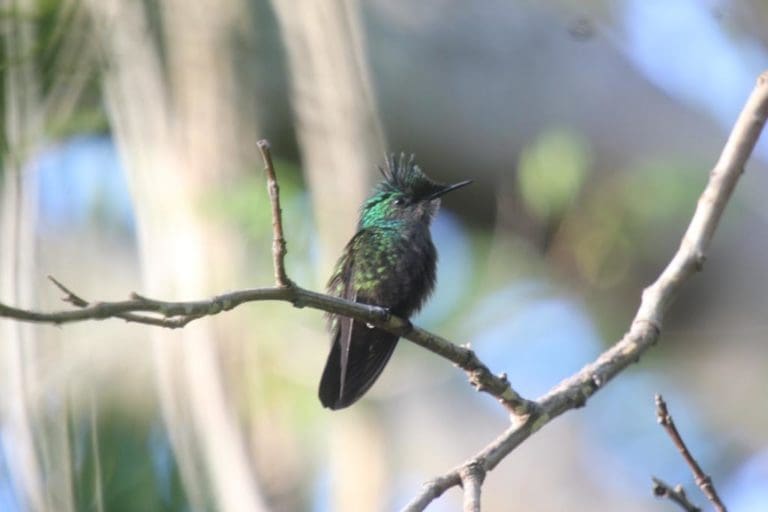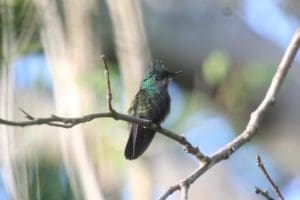 Before Hurricanes Irma and Maria, the Virgin Islands were home to more than 150 different bird species, most of which Ranger Laurel Brannick of the National Park Service said can still be found in numbers that are "improving but not normal yet."
Brannick said visitors will still see a variety of seabirds, like pelicans and boobies, at beaches. She added that gray kingbirds and pearly eyed thrashers are still sighted frequently and can be found everywhere.
"It is easy to see zenaida doves and our official bird, the bananaquit," she said.
The territory's official bird, the bananaquit, is distinctive among the many birds found on island. It has a bill that curves down, is colored black and bright yellow, and has white eyebrows across its face. Bananaquits can be found in shrubs and trees that are in bloom as they primarily eat nectar and fruits.
Brannick said while bananaquits are still plentiful around the territory, the two species she is most concerned about are the Antillean crested hummingbird and the bridled quail dove.
"The others seem to be recovering at a quicker pace," Brannick said. The St. John Audubon Society has been dedicated to doing what they call "Christmas bird counts" for over 30 years, she said. "We usually count 2000 individual birds in one day. In 2017, we counted 500 and in 2018, 1000."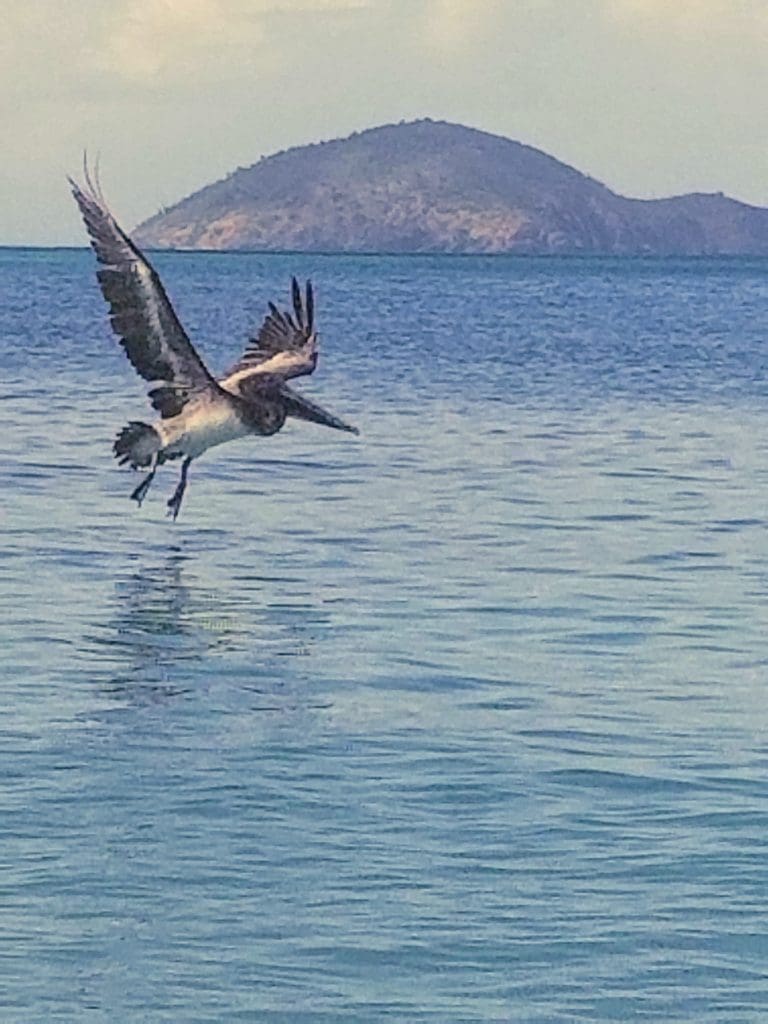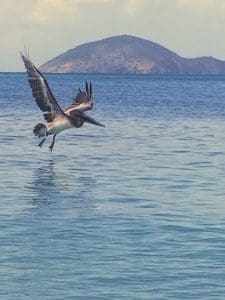 Within the territory there are 67 protected areas. Of these, 32 are wildlife sanctuaries, three are territorial park and marine reserves, eight are national parks, three are national wildlife refuges, and nearly 20 are private cays that are protected.
Brannick said there are no birds endemic, or specific to the islands, but the territory boasts 50 permanent resident bird species and over 100 migrant bird species, which she said are generally summer resident sea birds or winter migrant birds.
Several birds migrate to the territory for a short time like warblers and shorebirds in the winter, and sea birds in the summer, Brannick said. But "most birds are in decline since the hurricanes. The ones that were nectar feeders or seed eaters were effected the most," she said.
However, the soaring creatures can still be found. Some birds are on the federal endangered list. The brown pelican had been listed as endangered, but due to the species' recovery it was delisted in 2009 after a final ruling on the 1983 proposal for removal.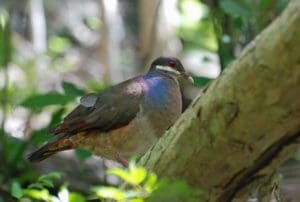 Brannick's favorite bird, the bridled quail dove, can also be found in the territory. "There are over 400 national park units and I think this is the only national park unit you can see it in. You will see it in St. Thomas at Crown Mountain and in Puerto Rico in the rain forest, but they are not national parks. So to me it is the best bird to see in Virgin Islands National Park."
The territory's endangered species list cites 21 birds that are considered endangered and the bridled quail dove is among them.
To see some of these fantastic creatures, one can accompany Brannick on one of the bird walks she leads. These are usually offered on Friday mornings but that is subject to change so it is recommended that interested parties check with the park each month. The group meets at Francis Bay Trail Head in St. John.
Other ranger-guided tours are also available for residents and guests alike and can be found by visiting the National Park Service website.
Editor's note: This story has been edited since it was originally posted to correct an error about the status of the brown pelican. The Source regrets the error.