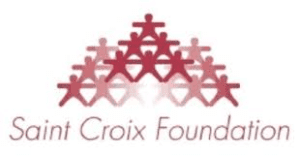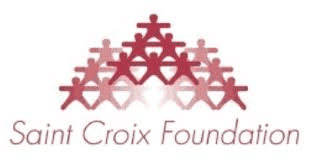 The St. Croix Foundation has launched its Pilot Solar-Supported Community Center Project and workforce development initiative that will solarize several carefully selected community centers on St. Croix. The project, which was officially launched on Monday, June 21, will serve as a model through which local youth will be trained in an effort to build a skilled local workforce of solar installers.
Funded in partnership with the V.I. Department of Labor, the Center for Disaster Philanthropy, Global Giving, DIAGEO, Limetree Bay Terminals and a number of other national philanthropic entities, the community centers that will be solarized include: The Caribbean Center for Boys and Girls, Flamboyant Gardens, Mon Bijou Community Center and the USVI Soccer Association.
During the first phase of the Project, 10 students, aged 18-24, who are currently enrolled in the five-month National Center for Construction Education and Research (NCCER) course, will receive intense classroom instruction in NCCER Core Curriculum, Electrical Levels 1-4 and Solar PV Installation.
Students will receive a stipend during the program in addition to uniforms and toolkits that they will be allowed to keep upon completion of the program. Once the participants have completed the classroom component of the program and have successfully passed each level of coursework, they will receive on-the-job training installing Solar Photovoltaic Systems on the four local community centers.
The chosen solar-powered community centers will ultimately serve as a neighborhood hub for individuals and families in walking proximity, to support them with critical needs in the aftermath of future natural or man-made disasters, enabling residents to store medication that requires refrigeration, charge electronic devices and use internet connection to communicate with family.
Community centers can also serve as localized distribution sites from which aid and relief items can be stored and disseminated in the future. Equally important, this project seeks to nurture a culture of resilience by empowering each nonprofit community center to achieve a reduction in utility costs, and those savings can be reinvested in direct services that benefit the communities and vulnerable populations they serve.
According to St. Croix Foundation President Deanna James, "As our community continues to recover from the 2017 hurricanes, this Solar-Supported Workforce Development Program is a perfect representation of how the Foundation is advancing its recovery agenda and its commitment to holistic Community Development. The ripple impacts of this initiative are far-reaching, touching on every priority that the Foundation has established since the hurricanes from energy independence, and nonprofit capacity building to workforce development and community self-sufficiency."
"The Project is also a demonstration of the power of civic leadership in driving strategic public-private partnerships," said James.
The Foundation extends its sincere gratitude to all of its community partners for their support and collaboration in making this project a reality, including the Department of Labor, Commissioner Gary Molloy and his team on the Workforce Development Board, Sustainable System and Design International, Lion's Den, and, of course, the instructors.
The Foundation also wishes to invite local solar installation companies to support this project by offering long-term employment opportunities to qualified participants upon successful attainment of National Center for Construction Education and Research certification in order to achieve the ultimate outcome of this venture, which is gainful employment for Virgin Islands skilled youth.
For more information about how to support this and other St. Croix Foundation initiatives, visit www.stxfoundation.org or contact the Foundation directly at 773-9898.