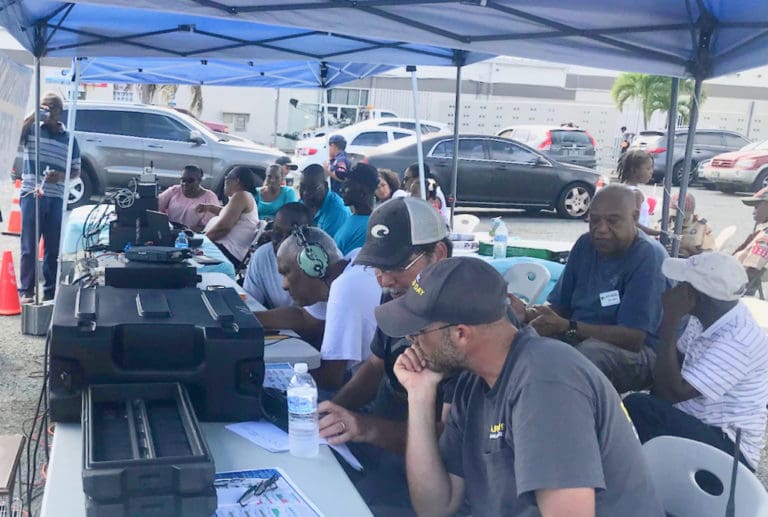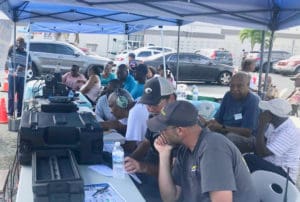 The St. Thomas Amatuer Radio Club used its partcipation in the 2019 American Radio Relay League Exercise as an opportunity to teach the public about the importance of amateur radio when a natural disaster strikes.
Set up in Tutu Park Mall's parking lot Saturday, members of the group kept in radio contact with other "ham operators" – the colloquial term for amateur radio enthusiasts – across the country. The setup did not use commercial power, running instead on generators, batteries and solar power, replicating the conditions that often exist after a hurricane or other natural disaster.
"It can be critical when all other means of communication fail, you can take a radio, wire and a car battery and communicate with persons across the world when other forms of communication fail," said Henry Smith, the organizer of the event.
One goal of the event was to demonstrate, "that given emergency situations like Irma and Maria that we can maintain contact with St. John, St. Croix and Tortola," Smith said.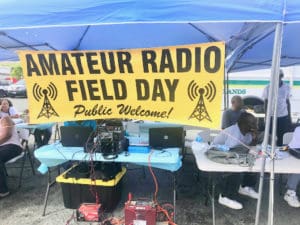 Smith was pleased with the event.
"I thought the event went very well. We were particularly pleased with a turnout by a troop of Boy Scouts along with their leaders and parent," Smith said. "While it seems as though there was an interest in joining our study group, I was certainly very pleased that they got the exposure to what is new technology to them. That exposure might significantly affect their thinking of science and communication."
The exercise's goal was to see how many connections various radio groups across North America would be able to make with each other.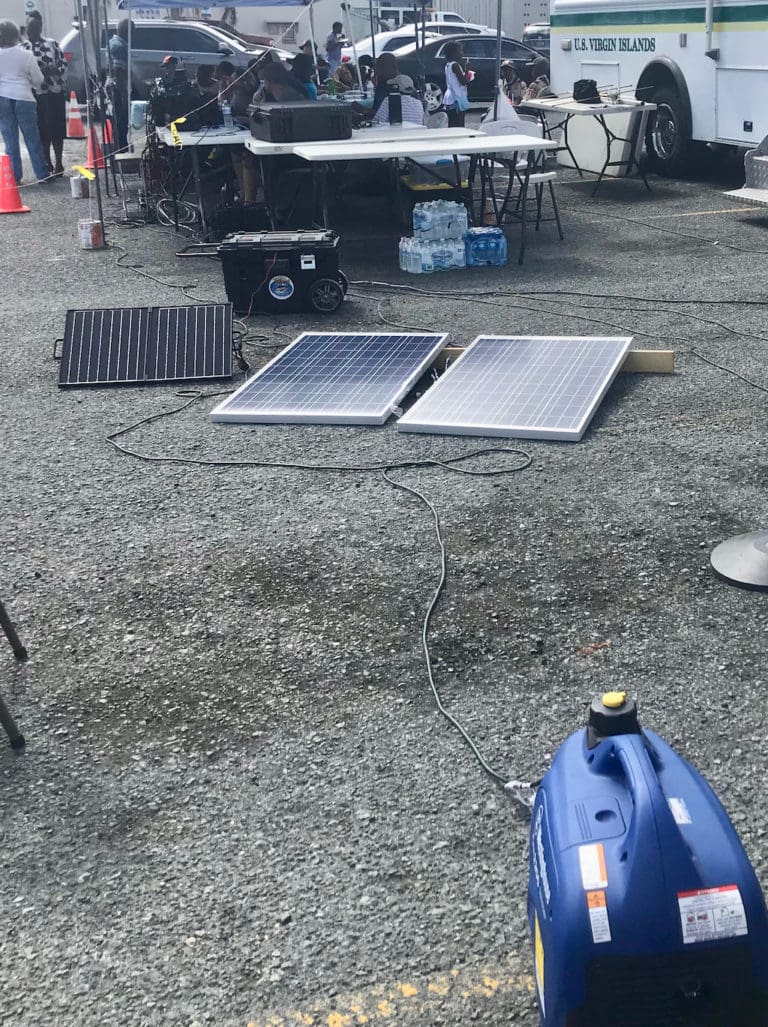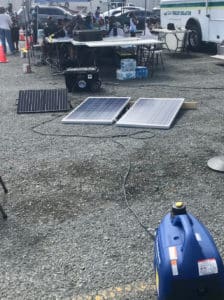 The Amateur Radio Relay League Field Day has been held internationally since 1933 and features amateur radio operators establishing temporary radio stations in public spaces to demonstrate the utility of amateur radio for emergency communications worldwide.
The national exercise took place from 2 p.m Saturday and concluded on 2 p.m Sunday, but the St. Thomas group participated just until 10 p.m. Saturday.
Local radio hams have some pretty high flying company, Smith pointed out.
"The biggest example we like to use is that most astronauts are amateur radio operators, and they have amateur radio on the spacecraft so that when everything else fails they can communicate back to Earth. We as amateur radio operators can communicate with astronauts in the International Space Station," he said.
More information on amateur radio can be obtained by contacting the local group by email at starsvi340@gmail.com or visiting the Amateur Radio Relay League's website.