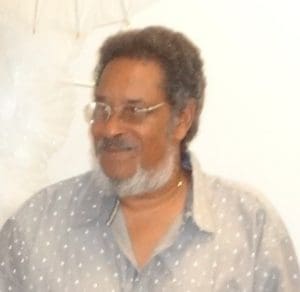 Philip Arthur John of Estate Concordia West died on June 16. He was 68 years old.
He was preceded in death by his parents: Claris and Philip John.
He is survived by his wife, Holly Dukhie John; daughter, Amanda John; sons: Armando and Almeida John; grandchildren: Taja, Lailah and Xavier John, and Kairo Jackson; sisters: Annette Carew, Elizabeth John, Yvette Harris, Sudrane John-Camacho and Annola John-Watson; brothers: Bevan and Robert John; and nieces: Julie and Leah Camacho, Pselane Morris, Natasha, Lana, Alexis, Alicia, Christina, Shanice and Nicole John, Simone, Sheena, and Leona and Kiana Watson.
He is also survived by nephews: Terrance Carew, Brian Blackman, Jean Lebrun ,Manuel Leo and Emanuel Camacho, Jamal, Jason and Brandon John, Jay and Michael Watson; 51 great nieces and great nephews; mother-in-law, Evelyn Dukhie; stepchildren: Regan and Alicia Gayadeen; brothers-in-law: Manuel Gambo Camacho, Lennox and Henry Dukhie; and sisters-in-law: Heather Dukhie and Hazel Toolaram; godchild, Manuel Leo Camacho.
Other survivors include special friends: Woodworth Cummings, Sen. Kurt Vialet, Faye Friday, Kissa Tutein, Ms. Gomez, Alex Springer, Shabazz, David Brady, Cavella Francis, the St. Croix Central High School faculty and beloved students past and present, American Federation of Teachers St. Croix, Janice Lewis, Randall Knight, Pico Rissing and others too numerous to mention; cousins and other relatives: Fitz Blackman, Jay Watson, Alvin John, Anselm Henry, Jean Lebrun Sr., Sandra Colburn, Jemma Henry, Joann Camacho and others too numerous to mention.
The viewing will be 10 a.m. followed by the funeral service at 11 a.m., Friday, June 28, at the James Memorial Funeral Home Chapel. Interment will be at Kingshill Cemetery.