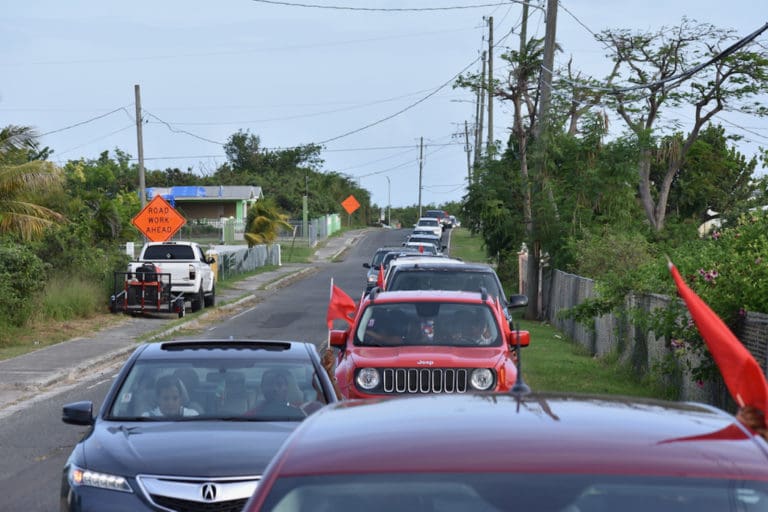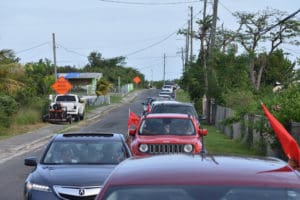 With beeping horns and a parade of vehicles sporting red flags, the St. Croix Seventh-day Adventist community Saturday warned onlookers of the signs of an abusive relationship.
They called it "Caravan Red Flag" – a motorcade that started at Altona Lagoon and took participants across the island to the Eliza James-McBean clock tower in Frederiksted. The red flag theme refers to the warning signs of abuse. Recorded audio messages outlining 10 of these warning signs blasted through the streets as the motorcade passed by.
More than one in three women and one in four men in the United States have had an intimate partner rape, hit, or stalk them in their lifetime, according to the National Domestic Violence Hotline.
The victim pool grows when taking psychological abuse into account. Nearly half of all men and women in the nation have experienced psychological aggression, the NDVH says.
And yet many victims stay in toxic relationships. According to Linda Ambrose, the North Caribbean Conference of Seventh-day Adventists women's, children's, and family life director, that's because some may not know that what they're experiencing isn't normal.
"Sometimes people don't even know they're being abused, especially emotional abuse," Ambrose said. "So we wanted to highlight the red flags to tell you if you're in an abusive situation."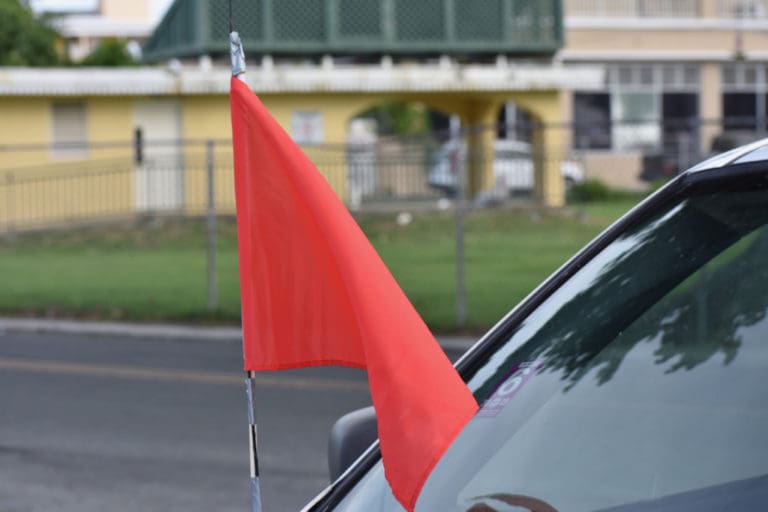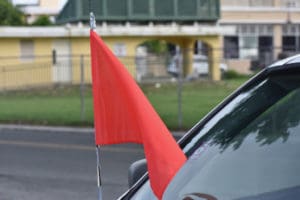 In between upbeat musical selections, the warning signs listed during the motorcade included:
– Guilt-tripping.
– Insulting remarks.
– Jealousy.
– Not allowing a partner to make important decisions autonomously.
– Overbearing demands.
– Lack of empathy or compassion.
– Dominance over a partner's finances.
– Gaslighting.
– Feelings of isolation on the victim's part.
– Turning a partner against family and friends.
The caravan idea stems from the global "enditnow" initiative, which aims to mobilize Adventists all over the world to advocate ending abuse in all forms. Typically, there is an annual "enditnow" march every summer, but the regional SDA conference wanted to try something different this year while keeping the same theme.
"We wanted to take a different trend," Ambrose said. "We wanted to be able to go from one side of the island to the next and the way to do that was in a caravan or motorcade."
Similar motorcades were held in St. Thomas, Virgin Gorda, Tortola and St. Eustatius, member islands of the NCC.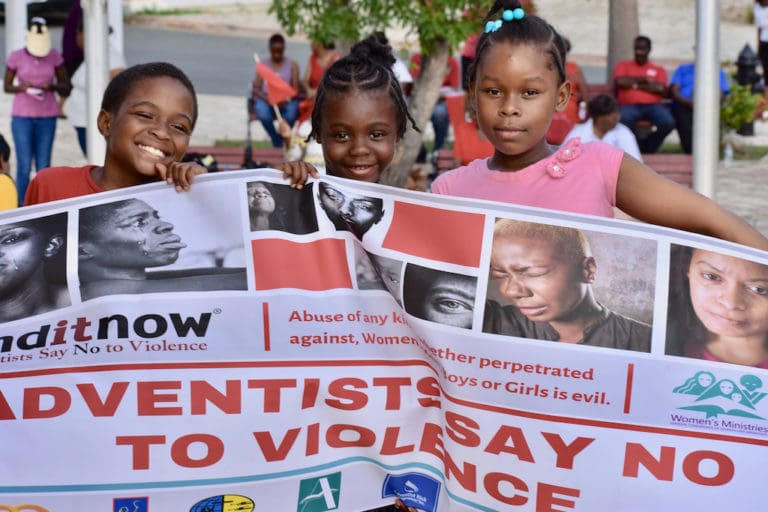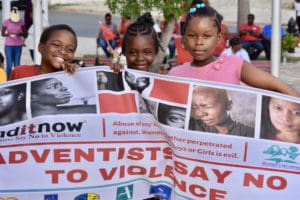 The NCC Women's Ministries Department encourages those who suspect that they themselves or someone they love may be involved in a domestic abuse situation to reach out for help at one of the following:
– NCC Women's Ministries Department: (340) 778-6589 ext. 227 or ext. 230.
– Women's Coalition 24-Hour Hotline: (340) 773-9272, or
– Legal Aid Services: (340) 718-2626.
Editor's note: Linda Ambrose, the organizer of the event, is the mother of author Wyndi Ambrose.