Federal investigators say they have established a link between the engineering firm executive accused of paying kickbacks in exchange for pricey federal contracts and a man who plead guilty several months ago to orchestrating pay for play work deals.
Reinaldo Cruz Taura was arrested June 3 and is facing an initial appearance in U.S. District Court on St. Thomas. He is accused of providing, offering, soliciting or accepting kickbacks.
Court documents say the alleged activity took place while Taura's firm, RCT Mechanical Engineering, was engaged to work on large-scale energy saving projects under a prime contractor.
In the initial criminal complaint, investigators pointed to an individual identified by the initials B.P, a project manager for the prime contractor. Officials with the U.S. Attorney's office allege Taura and B.P. worked together to manipulate the bid price on aspects of large scale energy projects in order to create a surplus used to pay kickbacks.
Projects listed under the scheme included a roof project at the Coast Guard Headquarters building in Puerto Rico, and three federal courthouses; Jose Toledo Federal Building in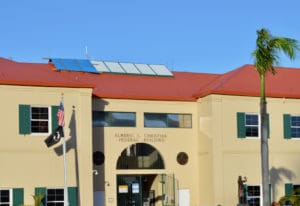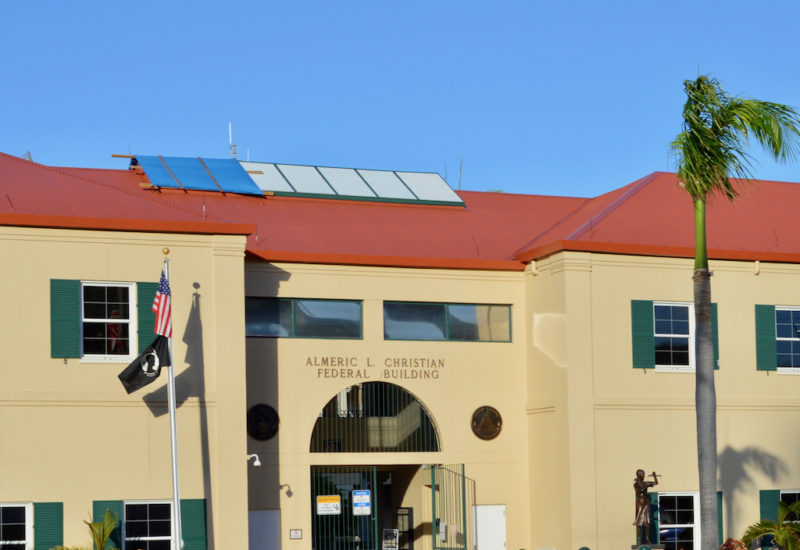 Puerto Rico and two in the Virgin Islands; Almeric Christian Federal Building on St. Croix and Ron de Lugo Federal Building on St. Thomas.
Under a program begun in 2008, the U.S. Department of Energy awarded 16 prime contractors contracts that allowed them to execute large-scale energy savings and facility improvement jobs while avoiding large capital outlays.
But over the course of five years, investigators were able to document instances where the project manager for the prime contractor in this case inflated bid prices and received illegal payments with help from sub contracting bidders.
In August 2018 in a federal court in Vermont, a defendant named Bhaskar Patel pleaded guilty to unlawfully soliciting and accepting $2.5 million in bribes and kickbacks linked to federal energy saving performance contracts. The activities Patel pled guilty to pre-dated the association between the company Schneider Electric Building America – where he served as project manager – and RCT Mechanical Engineering of Puerto Rico.
But in documents filed in the Vermont case, a list of projects tied to illegal activity included the Coast Guard roofing project in Puerto Rico and the three federal courthouses alleged in the Taura case.
The St. Croix courthouse contract from September 2013 carried and estimated cost of $12.48 million. Work on the Toledo courthouse in Puerto Rico and de Lugo courthouse on St. Thomas in 2014 was estimated at $21 million.
Estimates for RCT Mechanical Engineering for their portion of the work was $654,000 and $331,000, respectively.
Patel faces up to 10 years in prison and a $5 million fine in exchange for his guilty plea. Taura is scheduled to make an initial appearance before U.S. Magistrate Ruth Miller at the de Lugo courthouse on June 19.