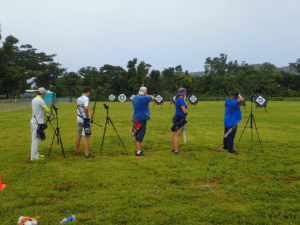 The Virgin Islands Archery Federation is sending four archers to the 2019 World Archery Championships to be held in Hertogenbosch, Netherlands, from June 10-16. Hosted by World Archery, the biennial tournament is the largest archery competition in existence with over 600 athletes in attendance from over 50 nations.
This year's tournament will mark a return for the Virgin Islands, which last sent a contingent in 2015.
The VIAF has seen a recent uptick in its successes over the past two years and hopes that sending veteran archers and recent additions will form a strong foundation for future competitions. The federation saw two of its archers tied for ninth at the final trial stage for the Pan American Games in Santiago, Chile, well within the top half of the competition and just barely missing the cut to attend the games in Lima, Peru, to be held later this summer.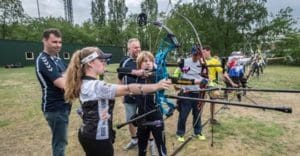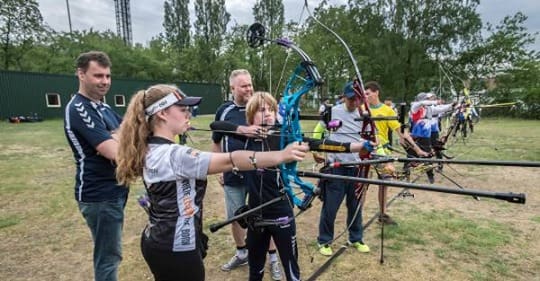 The championship-bound contingent includes one woman, Anne Abernathy, and three men, Bruce Arnold, William Coles and Nicholas D'Amour. Abernathy of St. Thomas and Coles of St. Croix represented the Virgin Islands at the World Championships 2015; Arnold of St. Croix and D'Amour of St. Thomas are new to the tournament.
All four archers compete in Olympic recurve archery, a challenging discipline that requires an athlete to hold the full weight of the bow in the fingers without the aid of a mechanical release or load-bearing pulleys. It is the only type of archery allowed in the Olympic Games.
Kevin D'Amour, VIAF president, hopes that this tournament will continue to raise the skill levels of the islands' premier archers as they test themselves against the world's best.
"It is wonderful that we can send so many of our archers to Holland so that they can continue to gain experience, which will really help them as they begin to contend for podium spots in future international competitions," he said.
https://www.facebook.com/VIArchery