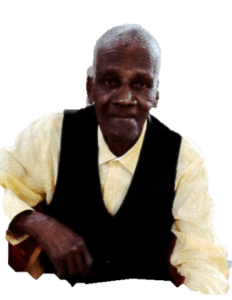 Fitzroy M. Farrell, also known as "Gig" in Antigua and "Trouble" in St. Croix," of Estate Grove Place died on May 29. He was 84 years old.
He is survived by his daughters: Vanetta Farrell-Rowe, Annetta Diih, Marlon Farrell and Catherine Joseph; sons: Trevor Farrell, Kenford Farrell, Denroy Farrell, Clifford Pryce and Lestroy Simon; adopted son, Eustace Simon; 34 grandchildren; 24 great-grandchildren; daughters-in-law: Lynette Farrel and Margaret Simon; sons-in-law: Donavan Rowe, Dr. Stanley Diih and Lesproy Joseph; brothers-in-law: James, Samuel, Elvin and Joseph Byam; sisters-in-law: Gloria Byam, Ruth Robinson and Ilma Christian; godchild, Shari Cascen; special friends: Eugenie Samuel (Jennie), Albert and Maria Schuster, Thema Baird, Derrick Cole, Ms. Ash, Shanty, Mr. Ambrose and Holger Danski Hotel; as well as other relatives and friends too numerous to mention.
A viewing at 10 a.m. will be followed by a funeral service at 11 a.m., Saturday, June 15, at the Original Pentecostal Church. Interment will be at Kingshill Cemetery.