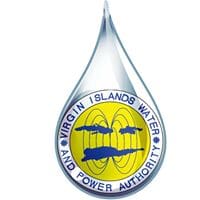 The Water and Power Authority (WAPA) advises business owners and residents in Christiansted town that work began this week on the installation of approximately 14,000 linear-feet of new six-inch C-900 PVC, and 1,300 linear-feet of new ten-inch C-900 PVC along with varied accompanying appurtenances. The project, when completed, will improve water quality in the town of Christiansted. WAPA's contractor is Leumas Engineering, and work is expected to be completed within a year and a half.
The streets affected by the project in order of schedule of installation are East Street, Hill Street, Queen Street, Market Street, King Cross Street, Queen Cross Street, Church Street and Hospital Street. Leumas Engineering will work on the project from 7 a.m. to 4 p.m., Monday through Friday. The project is funded by the EPA's Territorial Drinking Water Capital Improvement Grant Program and managed by the Department of Planning and Natural Resources.
Motorists traversing in the vicinity of the work site are asked to proceed with caution and adhere to all traffic directions to ensure the safety of contractor crews, pedestrians and other motorists.